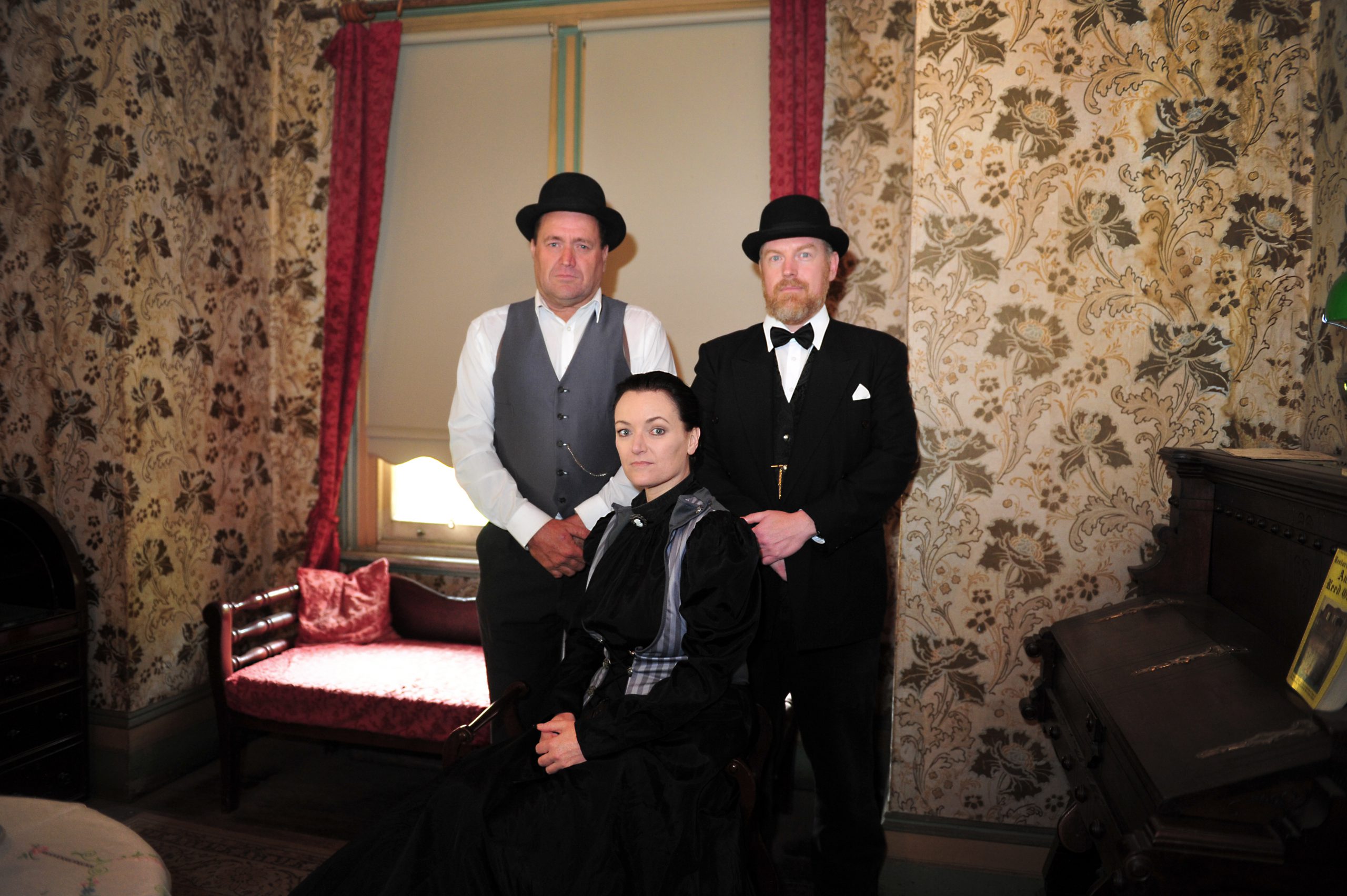 Michelle Slater
Walhalla is going to be transformed into a scene of Halloween horror with ghost tours to teach visitors about the town's spooky past.

Ghost host Sally May is one of the guides leading the Walhalla ghost tours and said this year people will be in for scary surprises.
Ms May said the three-hour tour will include the town's significant buildings, mines and cemetery, with tales of the ghosts who haunt these historic venues.
She said Walhalla will be decked-out in all things Halloween, with actors in scary costumes and spooky props and scenes from horror movies projected on town buildings.
Ms May said there will even be prizes for best-dressed tour participants and brave volunteers who complete tasks in haunted buildings.
Ms May said some town visitors have reported hearing or feeling a supernatural presence.
"Walhalla has a unique history, it is a real and genuine place built with blood, sweat and tears and there is so much residual activity from the past, you can feel the people from its past," Ms May said.
"People say they can feel small children hold their hands or hear the clip-clop of horses on the road but nothing is there and I have no doubt that there is more to this."
Ms May said the historic gold town had a troubled past, while once it was a rich mining town it was also riddled with rampant alcohol abuse, family violence, high infant mortality rates and mining deaths.
"People will hear these historic tales and visit these haunted places," Ms May said.
The Walhalla Halloween ghost tours will be held on October 31, with three tours departing at 8pm, 8.30pm.and 9pm. Each tour will be limited to 40 people.
People are encouraged to wear comfy clothes and walking shoes, as the tour will include a couple of uphill hikes and stairs.
For more information, visit the Walhalla Ghost Tours Facebook page, and to book, call 5165 6250 between 10am and 4pm.