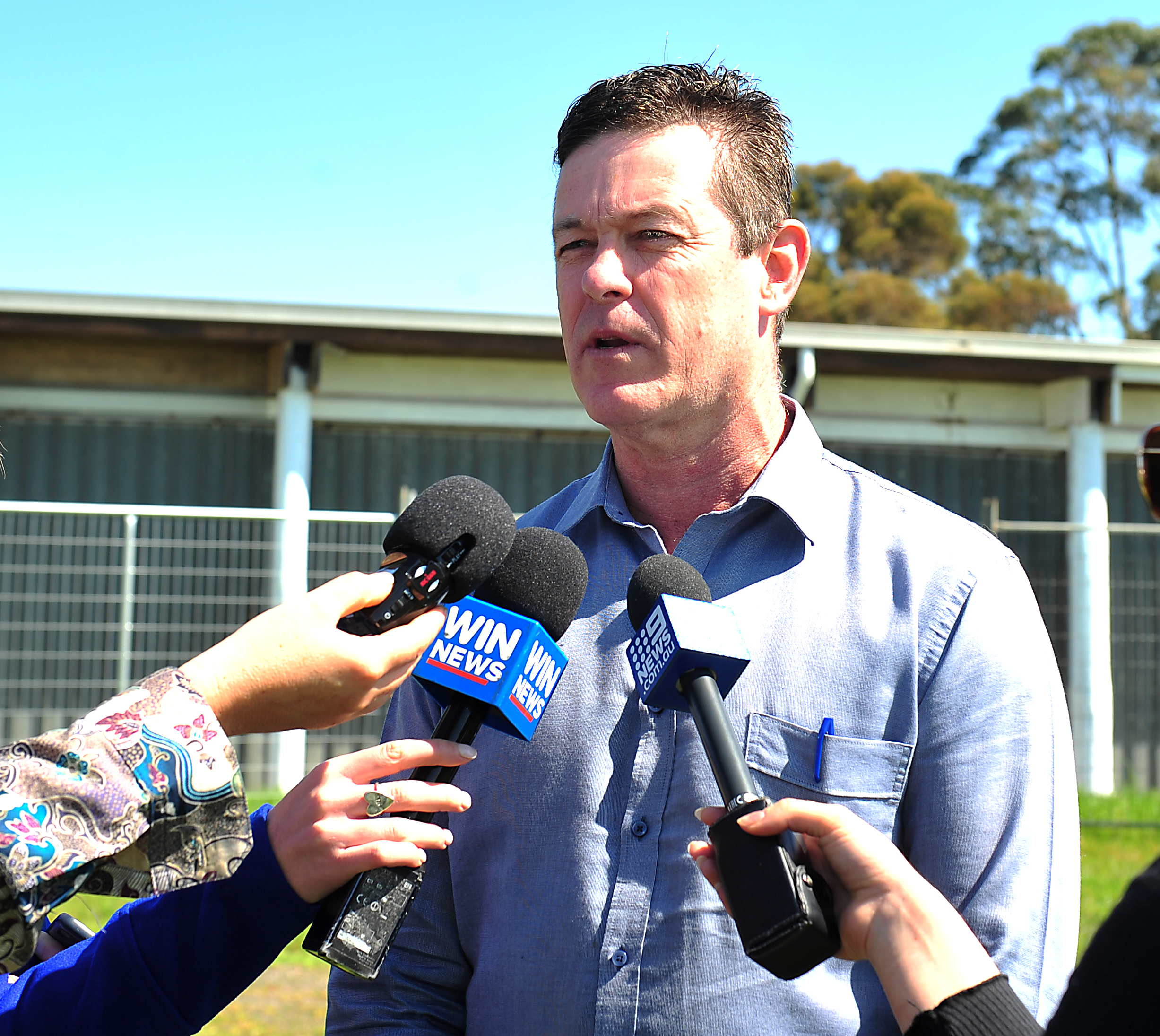 Kate Withers
MEMBER for Morwell Russell Northe has issued a plea for the state government to "urgently intervene" into issues impacting the Latrobe Valley quarry industry.

In his address to state parliament earlier this month, Mr Northe said red tape was preventing local operators from expanding their businesses and stunting the growth of jobs in the region.
"Quarry operators continue to face multiple delays and barriers whilst dealing with separate government departments for expansion of their operations," Mr Northe said.
"The Latrobe Valley quarry industry is a large employer in our region [and] I would have thought the government would be doing everything in its power to secure long-term employment opportunities for our community."

Neville Penrose, a consultant for Matthews Quarries, which mines basalt rock at a site on Tyers-Walhalla Road, said the local industry was at an "impasse" where businesses were being prevented from working within their authorised boundaries.
An area of rainforest north of Tyers has been identified as a site rich in basalt rock, which is crushed and turned into gravel and cement in the construction of buildings, roads and railways.
"Underneath this area in contention there is about $300 million of material. We're not talking a few truckloads," Mr Penrose told The Express.
"The company has drilled it and determined it has resources, and their intent was to be allowed to mine the area, which was a reasonable assumption because it's within their boundaries.
"But a recent survey [of the area] found rainforest species and policy is that if it's rainforest, it cannot be disturbed."
Mr Penrose acknowledged the preservation of rainforests was "rightly, a really big issue", but said the social and economic benefits of mining of the area north of Tyers would outweigh any environmental impacts.
"I completely understand rainforests need to be preserved, but there is only about one hectare of quite a large rainforest we're talking about and there are other limiting factors to consider," he said.
"Gippsland doesn't have much of this basalt rock. There are big projects involving roads, rails and buildings where if supply stops then it will have to be brought in from Melbourne or interstate.
"If government don't remedy it, they'll have to buy their materials further afield and it won't be available locally. That will have big consequences for our community."
Mr Penrose said a drying up of materials at existing quarries meant businesses like Matthews Quarries would be forced to consider winding back their operations in the not-too-distant future.
"Their estimate is they can keep going for about 10 years. They will either shut down or phase out and just supply to local nurseries," he said.
"The government may take heat from elements of the community for doing this, but there's about 40 jobs and major investment, and that's only immediately."
A state government spokesperson said it was "successfully reducing red tape for quarry operators".
"Quarry approvals, both new sites and expanding ones, are on the rise to help meet the demand from the infrastructure boom with 11 quarries approved across Victoria in the last financial year," the spokesperson said.
"It's important to ensure the growth of quarries is well-managed. Some of the related issues are complex and do take time to resolve but we need to make sure the right conditions and approvals are in place."