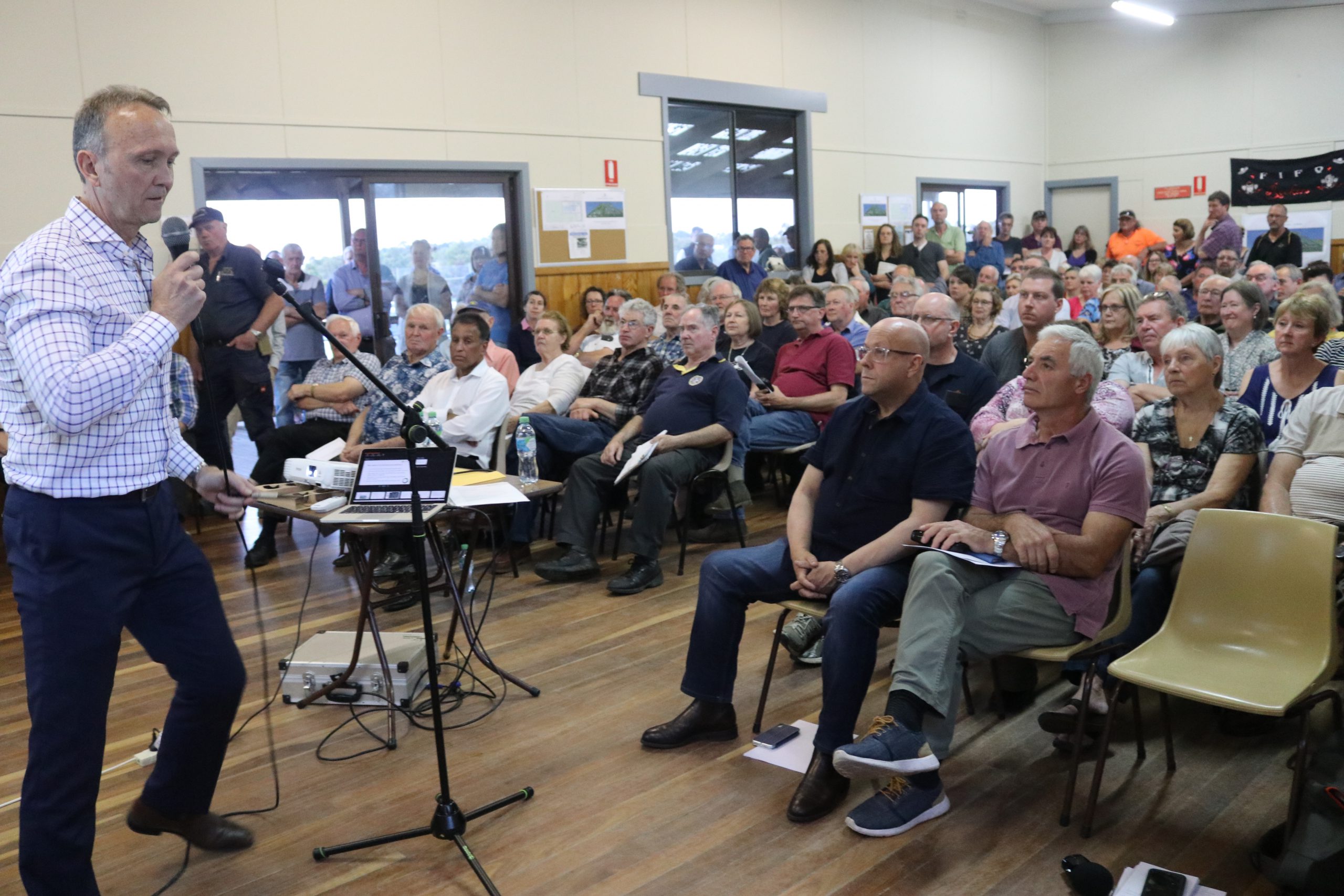 Michelle Slater
Proponents of a proposed battery recycling factory in Hazelwood North have reassured the community about emissions levels and safety standards at a forum on Tuesday night.

About 160 people spilled out of the Hazelwood North hall to hear Chunxing Corporation's plans for a Used Lead Acid Battery recycling plant on Fourth Road.

At times tensions ran high as people raised a diversity of opinions over the project with concerns over potential lead emissions, pollution controls, health outcomes and jobs.

Attendees included project opponents members of the Hazelwood North Action Group, local community groups, as well as local councillors and people in favour of the plant.
A couple of community members questioned the company's social licence to establish the plant in Hazelwood North, given the amount of community opposition.
"I think it's overwhelming by the amount of people here that the company is not welcome," one person said.
Environmental consultant Geoff Latimer ran through a series of responses to concerns by the action group, as well as giving a general outline of the project.
"I'd like these sorts of discussions people have to be a little less emotional but I also understand there will be those who don't want it," Mr Latimer said.
"I ask people to assess the facts and evidence, and if from there they are not comfortable they are within their right to express this through the EPA process."
Mr Latimer rejected what he called "claims" made by the action group over lead poisoning, the style of technology being proposed and buffer zones.
"I've said throughout this that emissions will be low, I'd like to say that emissions will be zero, but science doesn't work in zeros, there are always numbers," he said.
"It's my job to make sense of these numbers and compare them to health-based standards."
Mr Latimer reiterated emissions would be well below EPA exemptions levels, and lead levels would be 17-times less than at another ULAB plant in Wagga Wagga which had been given recent regulatory approvals to expand.
Chunxing Corporation chief executive Lakshman Jayaweera was also at the meeting said the company was committed to ongoing consultation, including the potential to establish a community committee to work alongside the company to monitor and guide operations.
Voices of the Valley convenor Wendy Farmer was at the forum and acknowledged the diversity of views being represented, but said she was "sitting on the fence".
"I still need more information, there are still concerns with what I've seen and heard," Ms Farmer said.
"We need more information about the scientific evidence. It may be mow emissions, but how do these emissions sit with the emissions already being produced in the Latrobe Valley?"