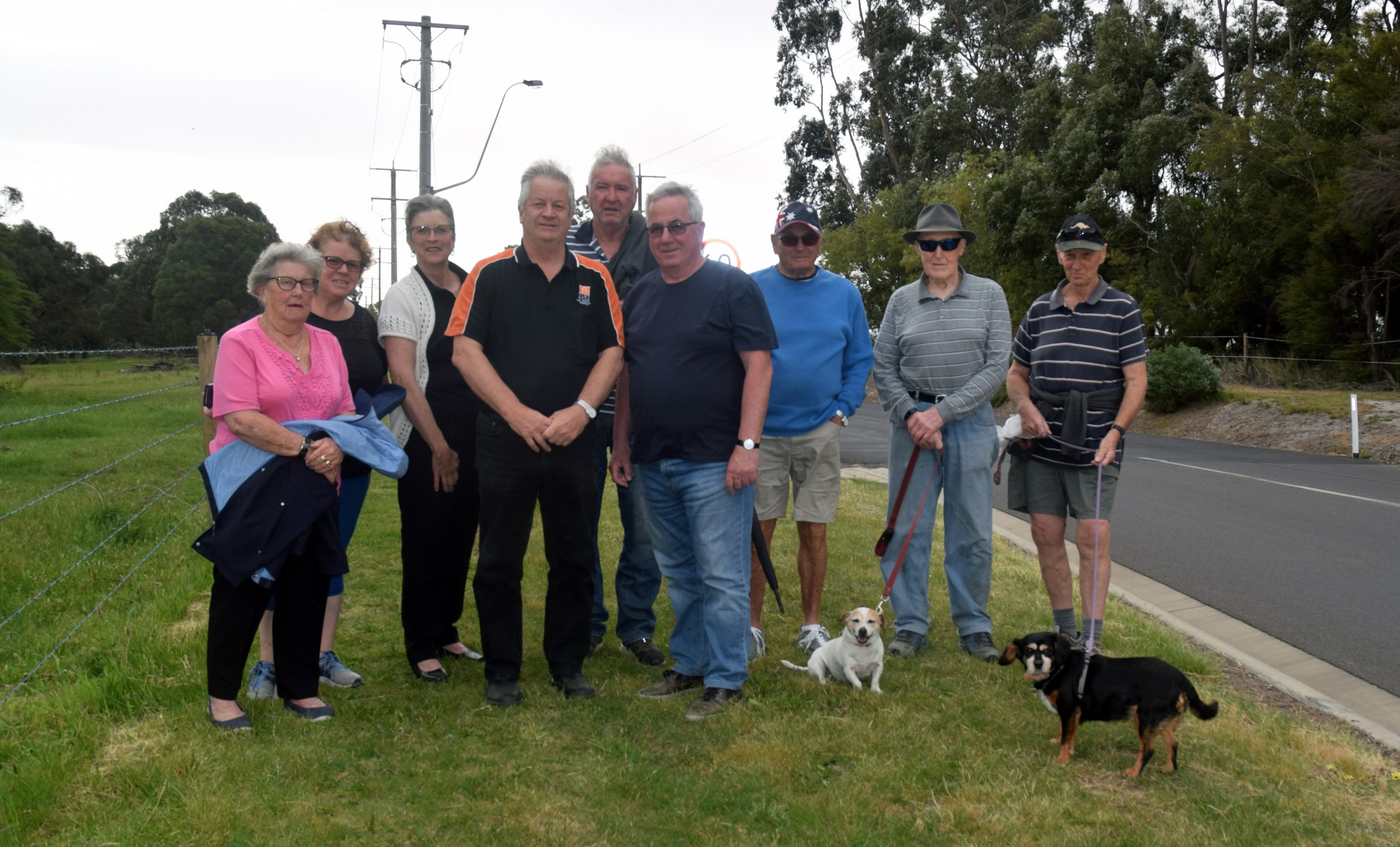 Kate Withers
Concerned Moe residents have issued a plea for Latrobe City Council to construct a footpath on a "very dangerous" stretch of road.

An action group, fronted by resident Sue Riches, has formed to ramp up calls for a footpath along Saviges Road into the Moe central business district.
Residents currently walk into town along the grassed shoulder of Saviges Road or on the road itself, going against traffic to try and mitigate the risk of oncoming vehicles.
"All these folk walk into down every day and it's just dangerous," Ms Riches said.
"We have a chap that's got a motorised scooter that goes along that way as well and he can't get on the grass properly but it's too dangerous for him to go along the road."
Residents say they have been directed by Latrobe City to utilise the footpath on Mitchells Road to walk into town, but the action group said it is also a dangerous route, particularly for residents of neighbouring retirement village, Mitchell Views.
"We've been told to go along this way but we have a lot of trucks that come through," resident Mal Fife said.
"That's the biggest problem. They told us that we've got a footpath into town, which is true, but at the top end it's a blind corner.
"There's a lot of traffic that comes through there now and it's dangerous trying to cross the road up there.
"There's been a fatality there already last year, one of our friends. He was on his scooter and when he got to the end to go across the road a truck came around the corner and bowled him over."
Members of the action group raised the issue with Latrobe City councillor Brad Law, who they say branded Saviges Road "the most wanted footpath in Moe".
A Latrobe City spokesperson said council was aware of concerns raised by residents "regarding the absence of a formal footpath" on Saviges Road.
"This request will be considered by Council in preparation for the 2020/21 works program and become part of future planning exercises in line with other prioritised projects," the spokesperson said.
"In the meantime, while these reviews are happening, we encourage the residents to use the existing concrete footpaths along Mitchells Road and Waterloo Road to access the CBD."