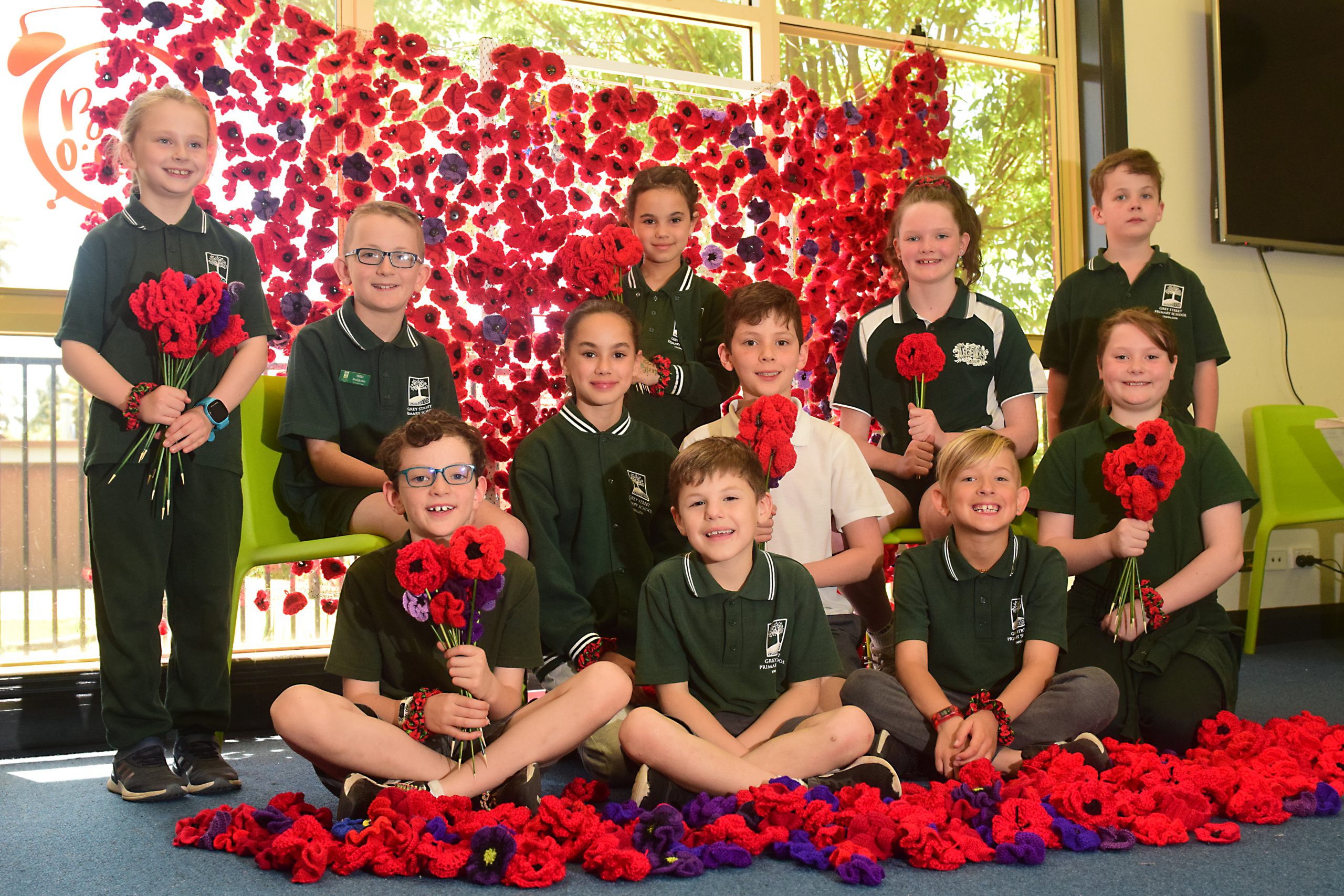 Tessa Randello
Grey Street Primary School in Traralgon will be displaying more than 2000 poppies knitted by the community on Remembrance Day.

To mark the day, students will then place the the poppies in the school's garden.
For the past four years the school has had a poppy challenge where students and their families contributed by knitting a poppy.
This year a total of 950 poppies have been added.
Poppy challenge coordinator Julie Stredder said the challenge had been growing every year.
"This year we have included purple poppies to represent the animals that were lost in battle and we are hoping to add white poppies for peace next year," she said.
Families of students are invited to attend the school on Monday to place the poppies.
Ms Stredder said she started the challenge because she thought the school wasn't doing enough to educate the children about why they celebrate Remembrance Day.
"Being hands-on making poppies gives children a background to Remembrance Day, I think its very important," she said.
Ms Stredder said she had been astounded with the response to the poppy challenge.
"Every year I let the families know there are knitting needles and wool in the office they are welcome to use and people barely touch it, they are happy to buy their own supplies to make lots of poppies," she said.
"People even start knitting now for next year."
Poppies will be displayed on boards in the library, then placed on the ground to form a pathway to the garden.
Ms Stredder said displaying the poppies in a garden that can be viewed from the street is a great way to include the community.