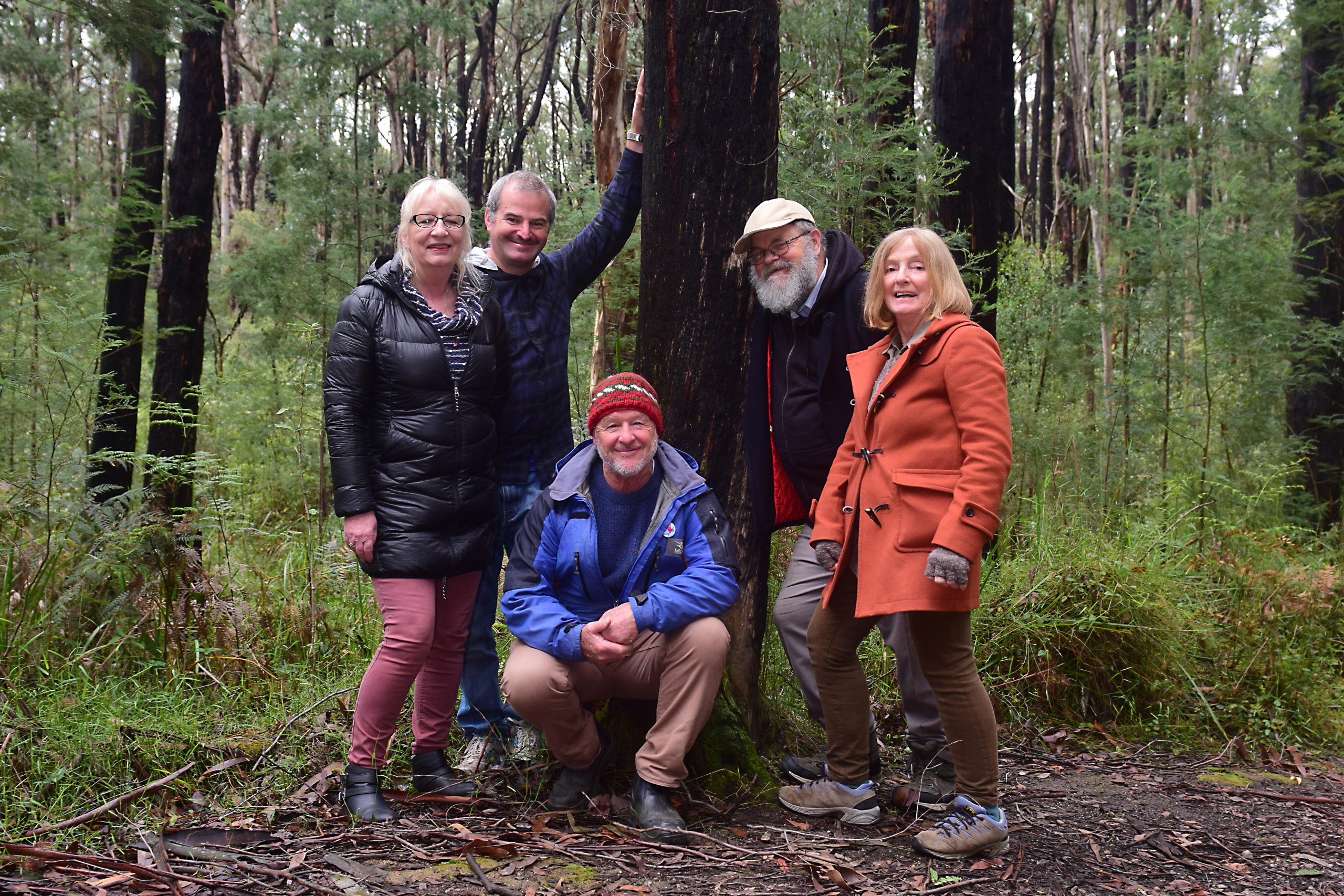 Michelle Slater
ENVIRONMENT

Mirboo North's greater glider habitats have been given immediate permanent protection from logging as part of the state government's Greater Glider Action Statement.

Environment minister Lily D'Ambrosio personally called Preserve our Forests Mirboo North chair Marg Thomas to make the announcement last Thursday.
The minister also congratulated the community for its ongoing grassroots campaign to keep the bulldozers out of the town's surrounding forests.
"This is big news for us and I was very emotional, it brought a tear to my eye that's for sure. We are still processing what this means, but we did not expect to hear this," Ms Thomas said.
"But we don't know the full details yet, and we now want similar protections for other regional communities that also want their forests protected."
As part of the greater glider protections, the government has also immediately banned logging old growth forests protecting 90,000 hectares of forests' aged up to 600 years old.
Ms D'Ambrosio described the policy as the "largest environmental protection plan in our state's history".
Mirboo North was slated to be logged a couple of years ago, sparking a community campaign that involved scientific wildlife surveys and economic forecasts into the impacts of logging on the town.
It was later given a departmental reprieve, but Ms Thomas said there was no guarantee it would be safe from future Timber Release Plans.
"Mirboo North had reinvented itself as a tourist destination after the privatisation of the power industry, the forests became a drawcard," Ms Thomas said.
"We discovered we had a significant greater gilder population and high conservation forests species, these are small pockets of habitat that need protection, as we are surrounded by agriculture and plantations."
However, Environment East Gippsland spokeswoman Jill Redwood said it was too soon to "pop the champagne" and wanted to see how the government was going to be defining old growth.
She said the state logging agency VicForests used "whacky" survey tools in the past to identify which areas could or could not be logged, sparking court cases from environment groups.
"There is a serious conflict of interest for the logging industry to identify these areas and I have no faith in VicForests. I want to see the maps they are using to define permanent protection," Ms Redwood said.
Premier Daniel Andrews said a reserve status for each parcel of land would be unveiled after consultation with the community next year.
"It's not appropriate to log old growth, it belongs to every single Victorian, we've taken the right step to lock it up and protect it," Mr Andrews said.
"We want to listen to the community and get this right, I don't want there to be a scare campaign that you won't be able to go camping or enjoy these beautiful, pristine assets."