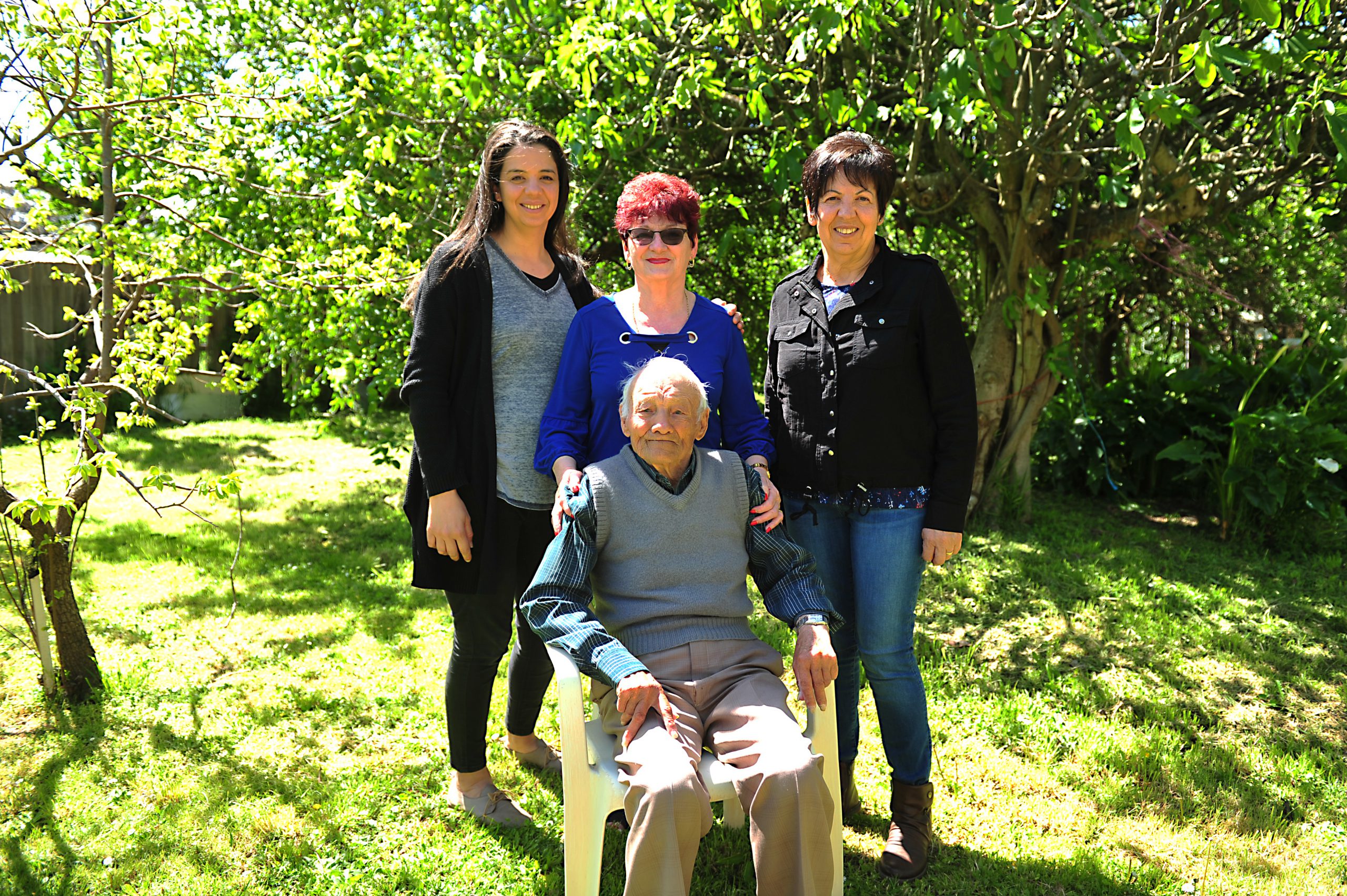 Tessa Randello
Even a century after he was born, conjecture remains over the birthdate of Morwell resident Luigi Carrioli.

His daughter and late wife declared he was born on November 4, 1919, while the Italian migrant maintains his birthday is November 5.
Mr Carrioli said his parents had to travel to register his birth at the local office and did not do so until the day after he was born.
Regardless of what day he was born, Mr Carrioli has lived a rich life full of love and laughter.
This becomes apparent when meeting his gorgeous family, who were on hand to help Mr Carrioli celebrate reaching 100.
Originally from Lazio, Italy, Mr Carrioli has spent the majority of his life in Morwell.
A shoemaker by trade, Mr Carrioli spent some time in the army until a commander told him and others to escape as the Allies advanced during World War II.
"We had to go to Sicily, I was fixing shoes in the war," Mr Carrioli told The Express.

"I ran into some English soldiers, who were invading Italy and the commander said save yourselves and go." He hitchhiked his way to Spinete, where he met his wife Maria.
Mr Carrioli had to leave his young family behind when he first moved to the Latrobe Valley in the early 1950s.
"I've always lived here – they think I came down in 1954, stayed for three or four years, went back to Italy for a year, then I brought my wife and two children down," Mr Carrioli said.
With a new home in Morwell, Mr Carrioli worked the land, picking spuds and then worked for the SEC at the Morwell Power Station.
During his more than six decades in Australia, Mr Carrioli said "everything in Morwell has changed while I've lived here."
When asked by The Express if he ever thought he would make it to the ton, Mr Carrioli offered a hearty laugh.

He now spends his Tuesdays at Gippsland Multicultural Services where his daughter Leonie Finocchiaro said "the younger ladies look after him."
He enjoyed tending to his farm in his retirement and until recently made fresh pasta with his family every Sunday.
Mr Carrioli marked the milestone with a party at the weekend, illustrating that you're never too old to celebrate.