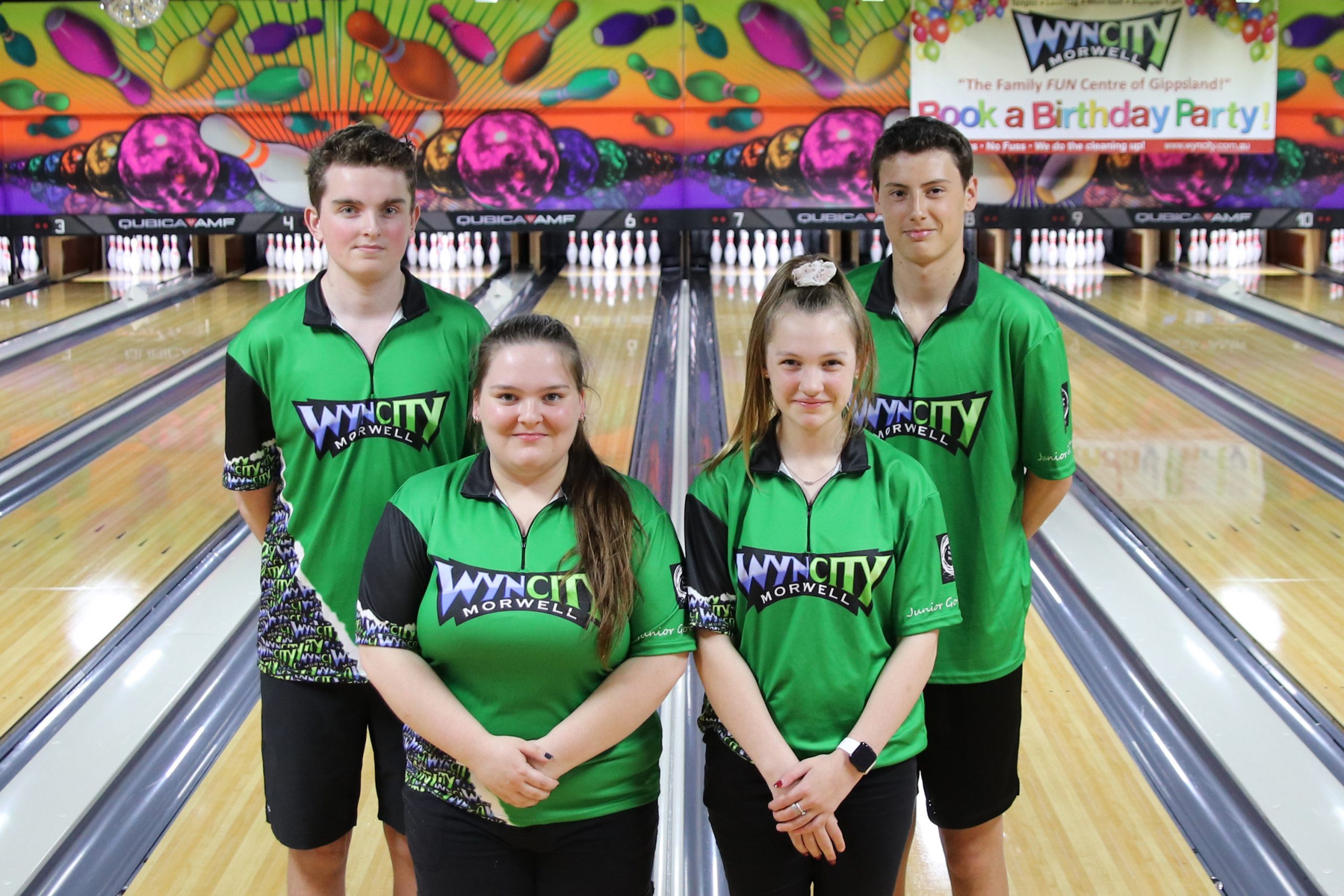 Dylan Arvela
Tenpin bowling will take centre stage at Wyncity Morwell this weekend with 12 teams from across the state vying for the Goldpin Junior Shield.

Latrobe Valley will be represented by a team of six [Shanae Key, Coby Foley, Allana Carrigy, Sebastian Perham, Grady Long and Sharla Sutton] and they will go up against teams from Melbourne as well as the regional centres of Shepparton and Bendigo.
Wyncity Morwell centre manager and tournament director Warren Stewart said the event is highly-competitive, however it also give the players a chance to bond with rivals from other areas of Victoria.
"The kids will bowl 11 matches across a two-day period so it's quite a gruelling event, especially for our juniors who are mostly under 16 in what is actually an Under-18s competition," he said.
"There are three boys, three girls, a coach and a manager representing Latrobe Valley.
"All the teams are mixed so at any one time you have to have two boys and two girls in a team of four."
"They are playing off for a very salubrious shield which we haven't won for a number of years so we are looking forward to trying to get is back.
"At the same time, it is also about making friends, build camaraderie and development for the young kids. Tenpin bowling is one of those sports where they can get together, have fun but also compete and play in an important event."
Wyncity Morwell last held the event in 2016.
"We are fortunate to have the event here in Morwell," Stewart said.
"It's a big event for juniors across Victoria and since we have done a [remodification of the centre] a couple of years ago and it's the first time we will be hosting a big tournament.
"We are looking forward to hosting the event and looking after the kids and guests."
The action begins on Saturday at 8.30am.