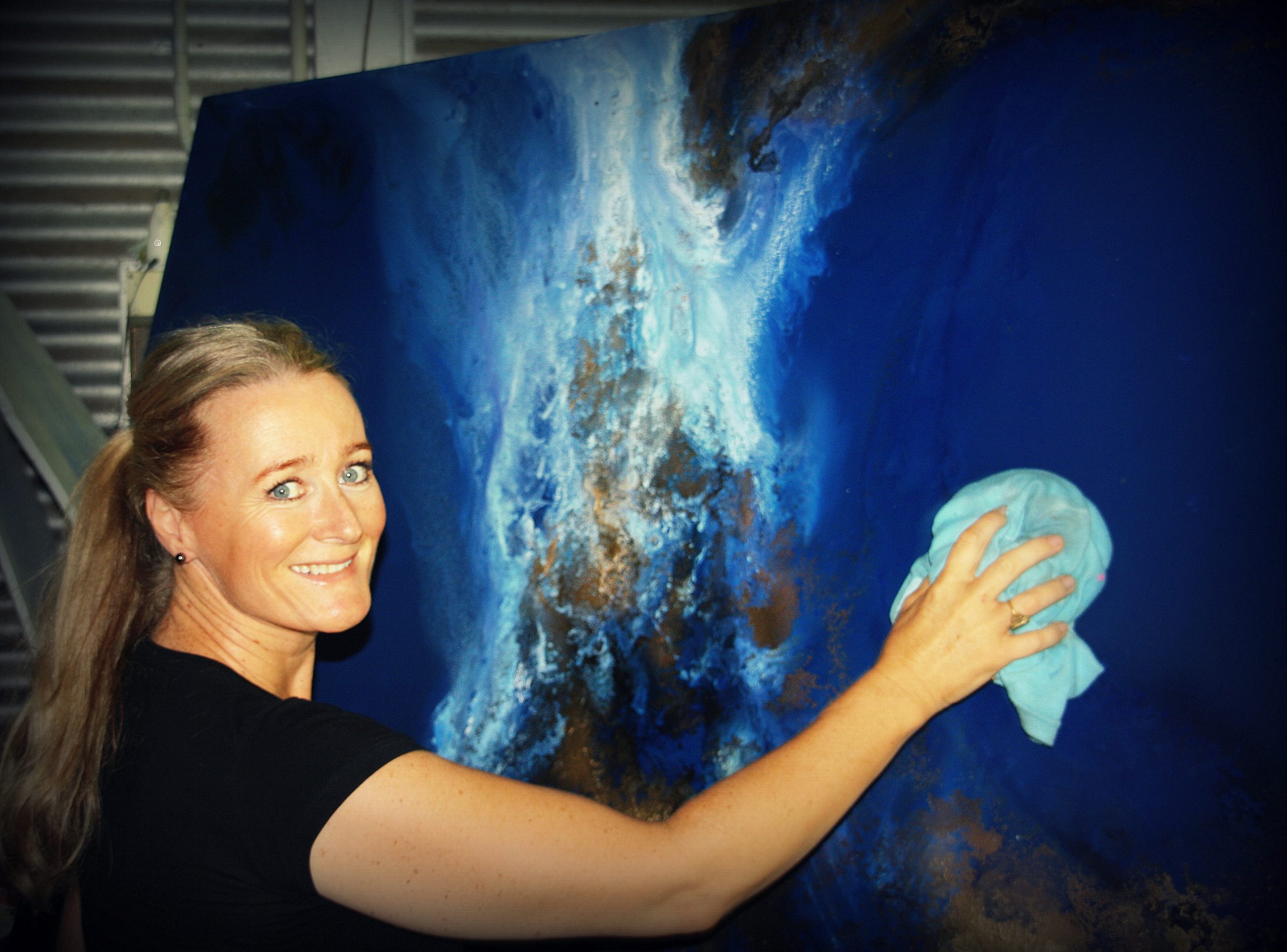 Gregor Mactaggart
THERE was a Latrobe Valley connection to The Block finale last week.

A work of art created by Hill End export Petra Meikle de Vlas featured prominently in the apartment of winners Jesse and Mel.
The piece, a 2m x 1m painting of the Great Barrier Reef, adorned the couple's living room.
Ms Meikle de Vlas, who has called Far North Queensland home for the past 15 years, spoke of what it meant to have her work seen by 1.92 million people across the country.
"It has been a game-changer for me," Ms Meikle de Vlas told The Express.

"The exposure via air time and opportunities that have come out of this are amazing.
"My career as an artist has boomed."
Ms Meilke de Vlas started her career working at her family's art gallery Meikle Cottage and explored those talents further while studying at the then Yallourn Technical School.
By the time she was 17, Ms Meikle de Vlas was running her own gallery cafe.
With a strong desire to travel, she headed overseas and after returning home spent time in the Northern Territory before calling Cairns home.
The mother of two describes herself as a mixed media artist and is known for pushing the boundaries.
The artwork screened on the highly-popular Nine Network television show forms part of her Ocean collection – an impressionistic series which showcases the Great Barrier Reef.
The opportunity for Ms Meikle de Vlas to display her work came through a long-term association with Art Lovers Australia.

"Early one Wednesday morning, [gallerist] Nancy Donaldson from Art Lovers called, requesting I urgently send the huge artwork to The Block site in St Kilda," she said.

"I was still in my pyjamas and in shock. After picking myself off the floor, I pulled out all the stops, and with help from Greyhound here in Cairns, sent it overnight – arriving that Friday morning.
"To showcase my work nationally on a hit show like this is such a rare opportunity, and I am truly grateful to everyone that made it happen."
To view more of Ms Meikle De Vlas' work visit https://artloversaustralia.com.au/vendor/petra-meikle-de-vlas/ or https://www.facebook.com/petrameikleart/videos/2249161632061979/