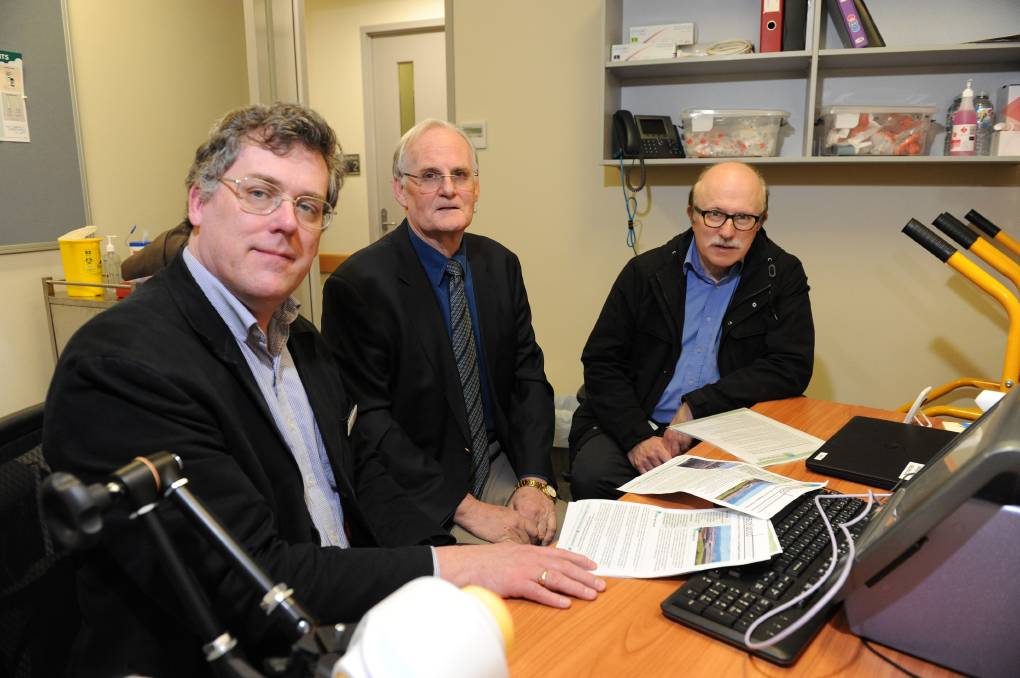 Kate Withers
While the work of the Hazelwood Health Study research team will continue long into the future, its principal investigator said the Supreme Court ruling had "validated" some of its findings to date.

"People told the court they developed symptoms as a consequence of their exposure to the smoke from the mine fire and the studies clearly show that is the case," Professor Michael Abramson told The Express.

Last week's verdict in the Supreme Court also removes the suppression order on details of an earlier July 22 trial, which found the four companies guilty of all three environmental charges laid against them.
The first charge related to polluting the atmosphere so as to be "more noxious, poisonous or offensive to the senses of human beings".
The second charge found the atmosphere, because of the smoke from the mine fire, was therefore "harmful or potentially harmful to the health, welfare, safety or property of human beings".
Prof Abramson said the verdicts spoke to the the findings from the respiratory, air quality and adult assessment streams of the Hazelwood Health Study.
"We found the people of Morwell compared to Sale were much for likely to report symptoms, especially cough, in the southern part of Morwell. That is consistent with the evidence," he said.
"They were more heavily exposed than those in north or east and the heavily exposed were more likely to cough than anyone else.
"I think that's entirely plausible because cough is one way that respiratory system clears the body of inhaled particles."
Researchers combined air quality models developed by the CSIRO with detailed time and location diaries filled out by the survey participants.
The people's locations were mapped against the predicted concentration of PM2.5 – a fine particle small enough to travel into the alveoli, or tiny air sacs,in the lungs.
The adult survey respiratory stream, which honed in on asthma and chronic obstructive pulmonary disease, found the conditions could be triggered by the "extremely high" concentration of PM2.5 particles in the atmosphere during the mine fire, which Prof Abramson said was "worse than in places like Beijing and Delhi".
"We know air pollution not only triggers asthma but causes it in some people and moving forward I would encourage people to see their GP and encourage doctors to do lung function testing," he said.
In another "fascinating and disturbing" finding released earlier this year, Professor Abramson said the smoke and presence of PM2.5 not only increased the risk of gestational diabetes, but had the potential to cause low birth weight in babies.

"It's very well known that a child of mothers who smoke during pregnancy tend to have a lower birth weight and other problems as well, but that second part of the finding was a surprise our team we didn't expect," Prof Abramson said.

"This could be setting up an entire generation of babies and mothers who will endure lasting impacts.
"There will be another coal mine fire. Hazelwood wasn't the first and won't be the last."
The findings of the Hazelwood Health Study are available online at hazelwoodhealthstudy.org.au