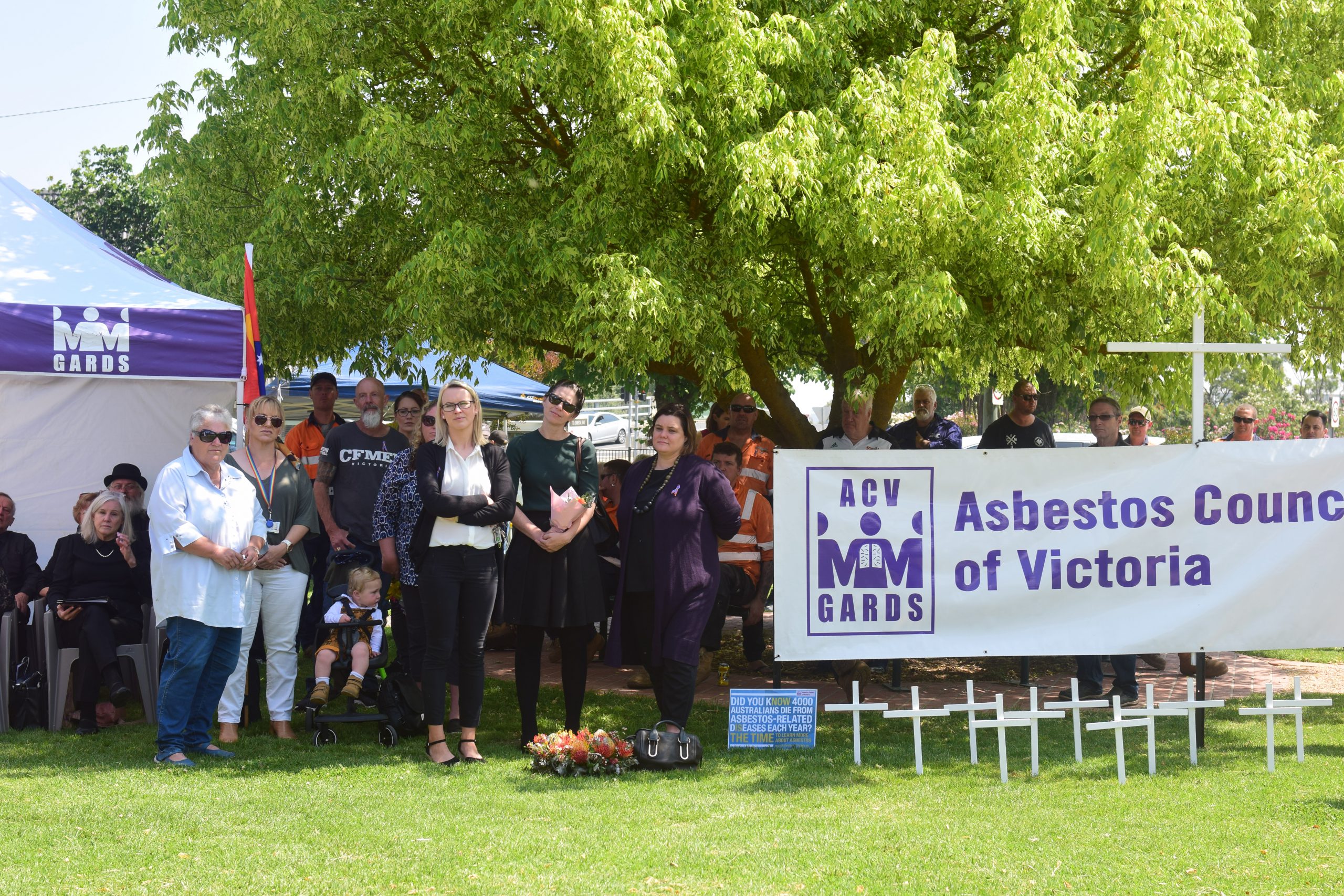 Kate Withers
It was standing room only at the Morwell Centenary Rose Garden last week at the annual Asbestos Awareness Day.

About 300 people gathered for the event, organised by the Asbestos Council of Victoria GARDS and the Gippsland Trades & Labour Council.
Latrobe Valley Health Advocate and Latrobe Valley Asbestos Taskforce chair Jane Anderson was just one on long list of distinguished guest speakers.
Ms Anderson said asbestos, which was once a "helpful material", was now having "'the worst possible impact we could see".
"We need to learn from what's happened to date, and we need to use that learning to ensure any fibre from asbestos does not affect anyone and is not ingested by anyone," she said.
Ms Anderson also spoke of a third-wave of people who have been exposed to asbestos and issued a cautionary note, particularly to home renovators, to be aware of just how sinister the material can be.
"In the past it was people who were in the mining industry and people that were involved in using the materials and in transport and manufacturing," she said.
"We now see, unfortunately, a new group of people who are being exposed to asbestos and they are people who are renovating their own homes."
"One in three people who are doing renovations are removing asbestos themselves. We need to change that again so that no one else experiences what people here have experienced today."
The Latrobe Valley Asbestos Taskforce, established this year, is working to raise awareness of ways to properly identify, remove and dispose of asbestos.
AMWU organiser and Gippsland Trades & Labour Council secretary Steve Dodd began his address with a tribute to those who have died from asbestos-related diseases. "It's no surprise that there is no known level of safe exposure to asbestos," Mr Dodd said.
"Just recently the Andrews government has brought in industrial manslaughter [legislation], and what a great thing that is, because the reality is the employers out there killing their workers need to go to jail." WorkSafe Victoria senior hygienist Halil Ahmet also spoke at the event.
The Yallourn Madrigal Singers provided vocals to start the day while Richard Harris played the bagpipes and Danny Boothman performed a fitting rendition of his song, Hazelwood.