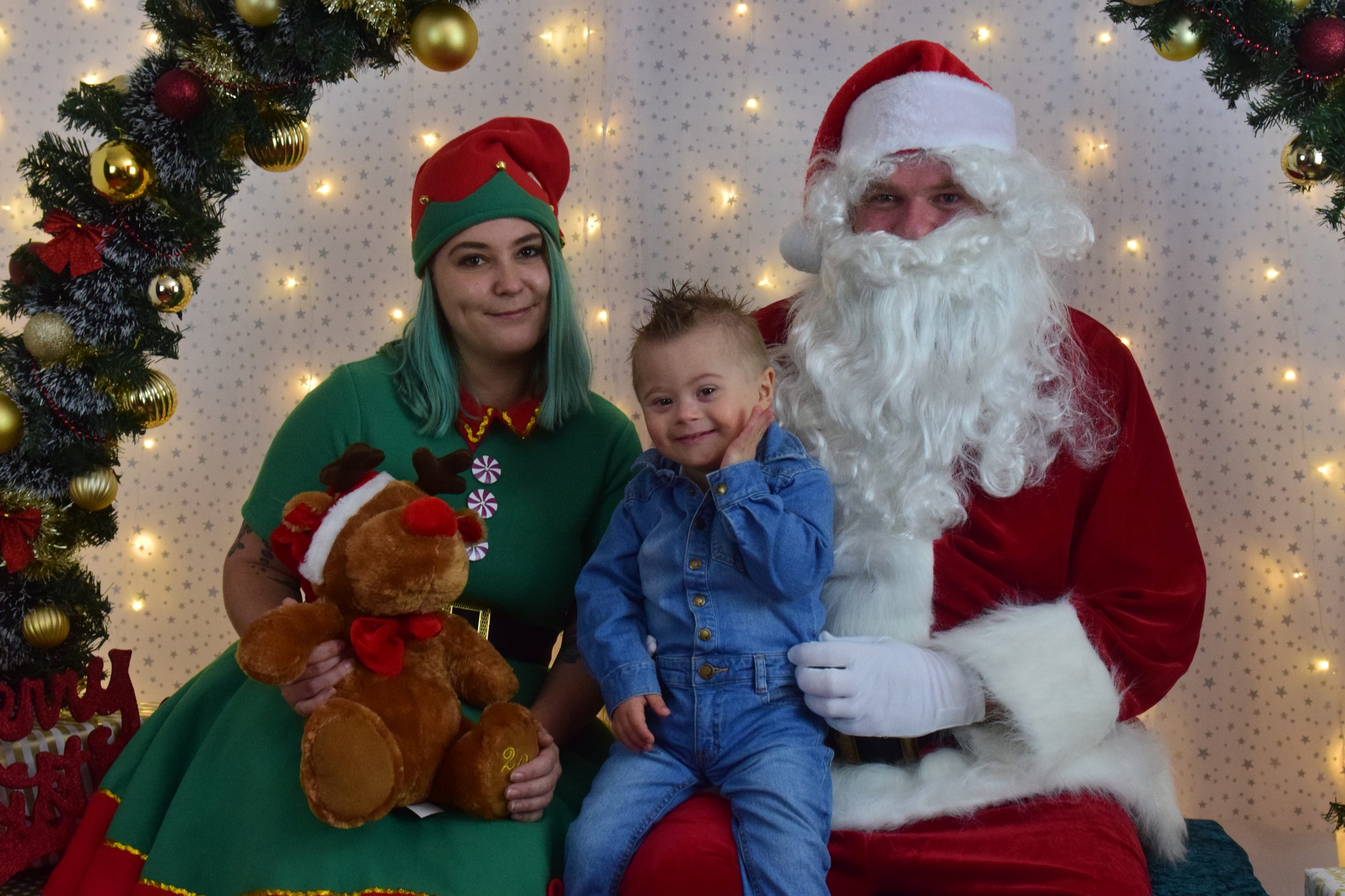 Cher Jimenez
It's that time of the year again when shopping centres go wild with consumers making their last minute dash to get the best bargains and mums, with bubs in tow, braving the long queues to pose for that must-have photo with Santa.
However, for some families that have a little one with additional needs, the shopping centre may not be the ideal environment to take snaps with the large bearded guy in red.
A Morwell-based photography studio will be exclusively opening its doors for two days this month for people with additional needs, offering an opportunity where they can be comfortable to pose with Santa in a quiet space.
"I've got two dedicated days for kids that need a bit of extra time [to prepare for a photo]," owner and professional photographer Ziggy Lewis said.
Ms Lewis, who used to run a studio in Melbourne until she moved to the Latrobe Valley in 2016 and just recently opened her Church Street studio, said families could book a photo session either on December 9 or 16 between 2pm to 6pm.
She said the studio would not be playing music on the two days allocated for children with additional needs to allow them to feel comfortable if they are dealing with sensory issues.
"I have a space that I can accommodate them and I don't want them to feel excluded from the traditional Christmas [and] Santa experience," Ms Lewis said.
"I think it just kind of normalises Christmas that they can be included in something that is normal to most families."
Ms Lewis said her studio was set up to adapt to her special clients' needs on a case-by-case basis such as if they have mobility or communication issues.
"I've got a bit of training for my Santa…just have some different scenarios of what to expect and how to deal with those situations and work with the children as well," she said.
Available packages can be viewed and bookings made online via at arcadeaperture.com.
For more information, contact the studio on 0409 629 949.