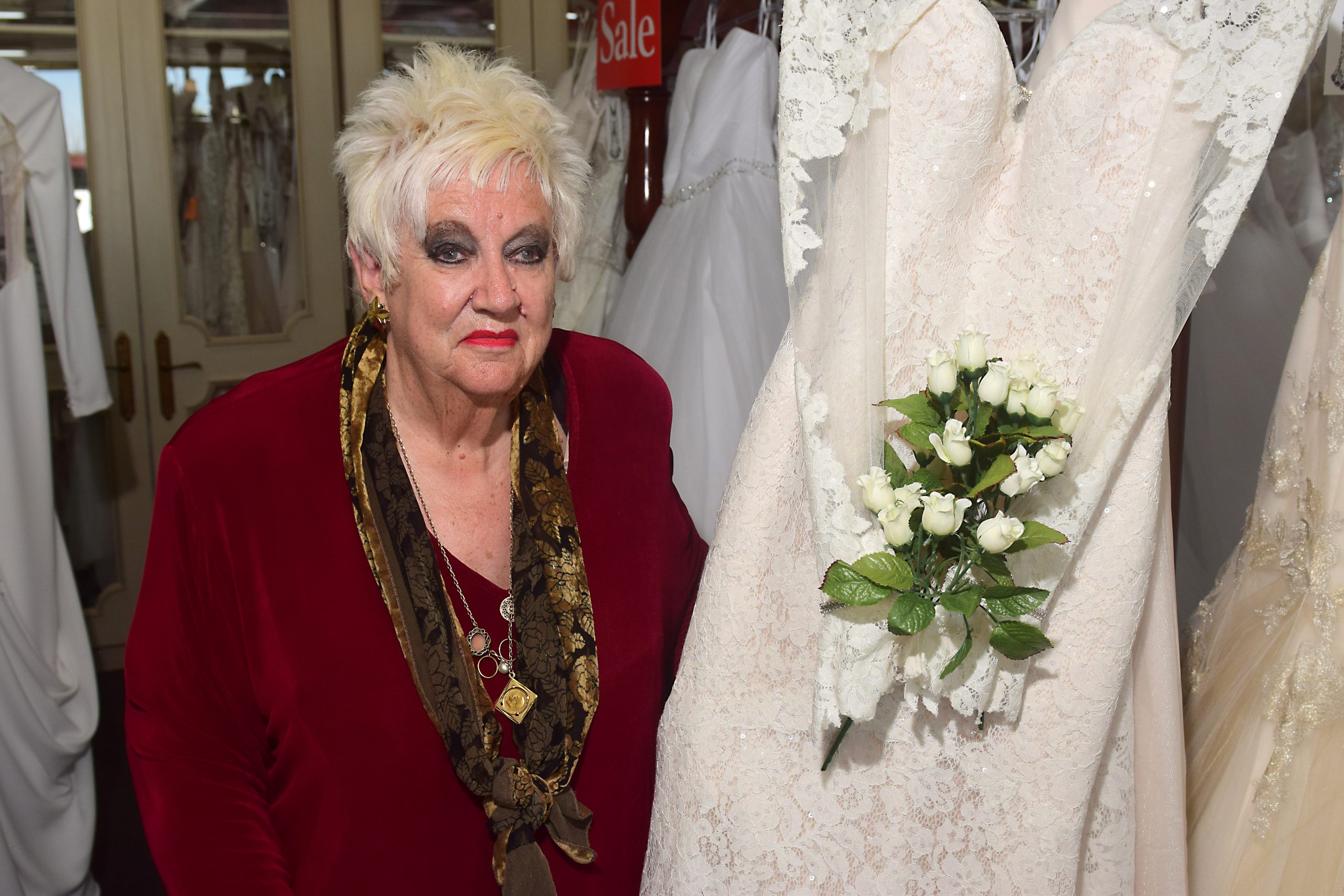 Tessa Randello
Bloomfields Fashion House is moving into a new era after trading in Traralgon for 43 years.

Owner Maria Langenberg is retiring and hopes to sell the shop to someone who will love it as much as she has.
The 75-year-old is a creative and witty woman who "loved every minute" of running the bridal and formal wear boutique.
"From the beginning to the end it's been my shop and [this is] not the end because we're hoping someone will take it over," Ms Langenberg said.
"Whoever takes the store on will absolutely enjoy because it's fantastic."
Ms Langenberg said running a store was not something she had planned to do.
She said after having children she was finding it hard to get back into the workforce, until she spotted the current home of Bloomfields.
"I noticed that this building was being built and I talked to the agent about renting it and I said 'I would love to rent, but I haven't told anyone at home yet'," Ms Langenberg said.
"He rang me back the next day and told me I had the shop, I hadn't prepared anything else."
"So I said to my husband 'Guess what? I've rented a shop'. He said 'You've just done what?' And then he said 'You've got to be joking, what are you going to do with it?' and I just said 'I don't know.'"
The boutique on Hotham Street was originally called Cloth of Asia when it first opened in 1976, taking inspiration from boutique stores in Melbourne at the time.
Ms Langenberg said Bloomfields had always evolved with the times and focused on selling Australian-made fashion.
Bloomfields settled on selling solely bridal and formal wear, as production of Australian brands moved offshore.
"I think I've watched about three cycles of styles coming back into fashion, I've got my own wedding photos and I think to myself that could have been from a few different eras," she said.
Ms Langenberg said these changes have built Bloomfields' customer base, who returned to formal boutique.
"The biggest milestone was to keep going for the years and having the continuous following, sometimes people who bought wedding dresses will bring their granddaughters in for a wedding dress or deb dress," she said.
Ms Langenberg said she had been involved in every part of the business, including designing pieces for her clients.
"I have designed a lot of gowns, I've sent sketches off for clients of wedding gowns and ball gowns for special clients who want something completely different and those are all one-off pieces," she said.
Ms Langenberg said her retirement is currently "a big question mark", but will enjoy some time travelling with her husband in a motorhome and some volunteering.
"I am so grateful for our customers for allowing us to work for this long," she said.