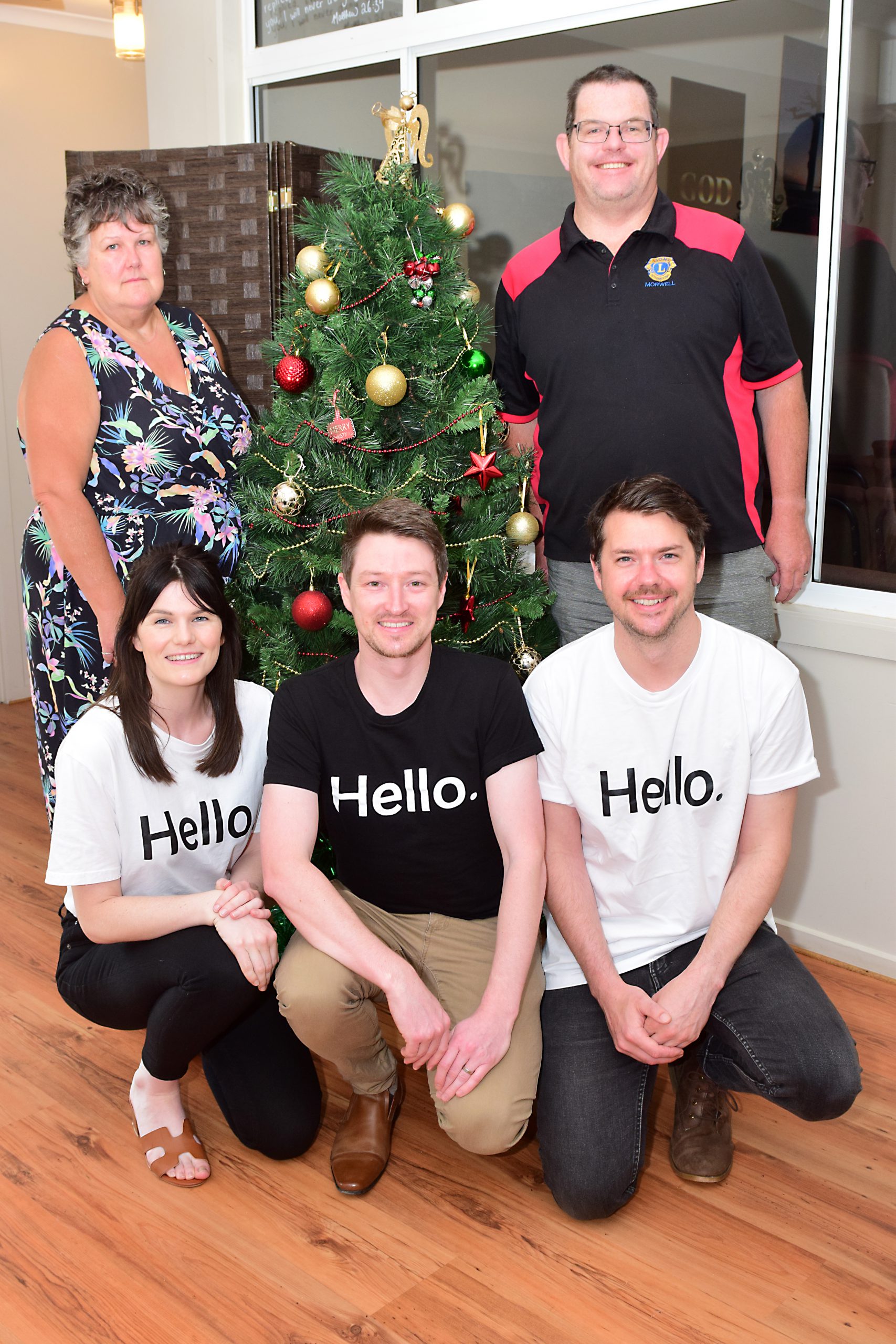 Cher Jimenez
There will be less lonely people at Latrobe Valley on Christmas Day as the Morwell Lions Club hosts a free lunch at the not-for-profit St Peter's Café on McDonald Street.

Morwell Lions Club president Jenni Mainwarring said this was the first time that the organisation did something on Christmas Day after suggestions there may be people who may not have anywhere to go to on December 25.
Ms Mainwarring said they initially thought to offer lunch for people who were homeless, but decided to include everyone who might find themselves lonely on the day.
"We've decided that it's for people who've got nowhere to go on Christmas Day so if you've got no family, you're unwell or whatever just to pop in and have a meal," she said.
"Anyone is welcome, there's no requirements, you don't have to be homeless or have a healthcare card or anything like that just have to have nowhere to go on Christmas Day."
Ms Mainwarring thanked the Christian Community Church for offering to open the café for the event as the club did not need to look for an appropriate venue.
"It's all set up as a commercial kitchen already so we didn't have to worry too much about regulations," she said.
At the moment the club is ready to cater to 100 people, however, Ms Mainwarring said volunteers were positioned to respond in case the number of participants swells up on the day.
The lunch offering will start at 11am and finish at 2pm on December 25. People can expect a two-course meal, salads, and desserts.
Ms Mainwarring said they hoped to do the event annually so that no one in the community would feel alone on Christmas.
"A lot of people who are spending Christmas alone when you invite them in to your family they say 'oh no I don't want to impose because Christmas is family time.' Everyone who'll be here will be in the same boat so this will be your family on Christmas Day," she said.
The club is also partnering with the Hello campaign to have people on the day to discuss mental health wellbeing.
Hello Campaign project officer Damen Francis said they would have some volunteers present on the day to have a chat and give out information on mental health.
"We know that social connection is really important for mental wellbeing so if they don't have anywhere to go they have an option," he said.
Aside from the company and food, participants can also expect to leave the venue with some Christmas presents.
St Peter's Café operator Jolanda Harvey said they were just happy to provide the venue and hopes that everyone would have a lovely Christmas.