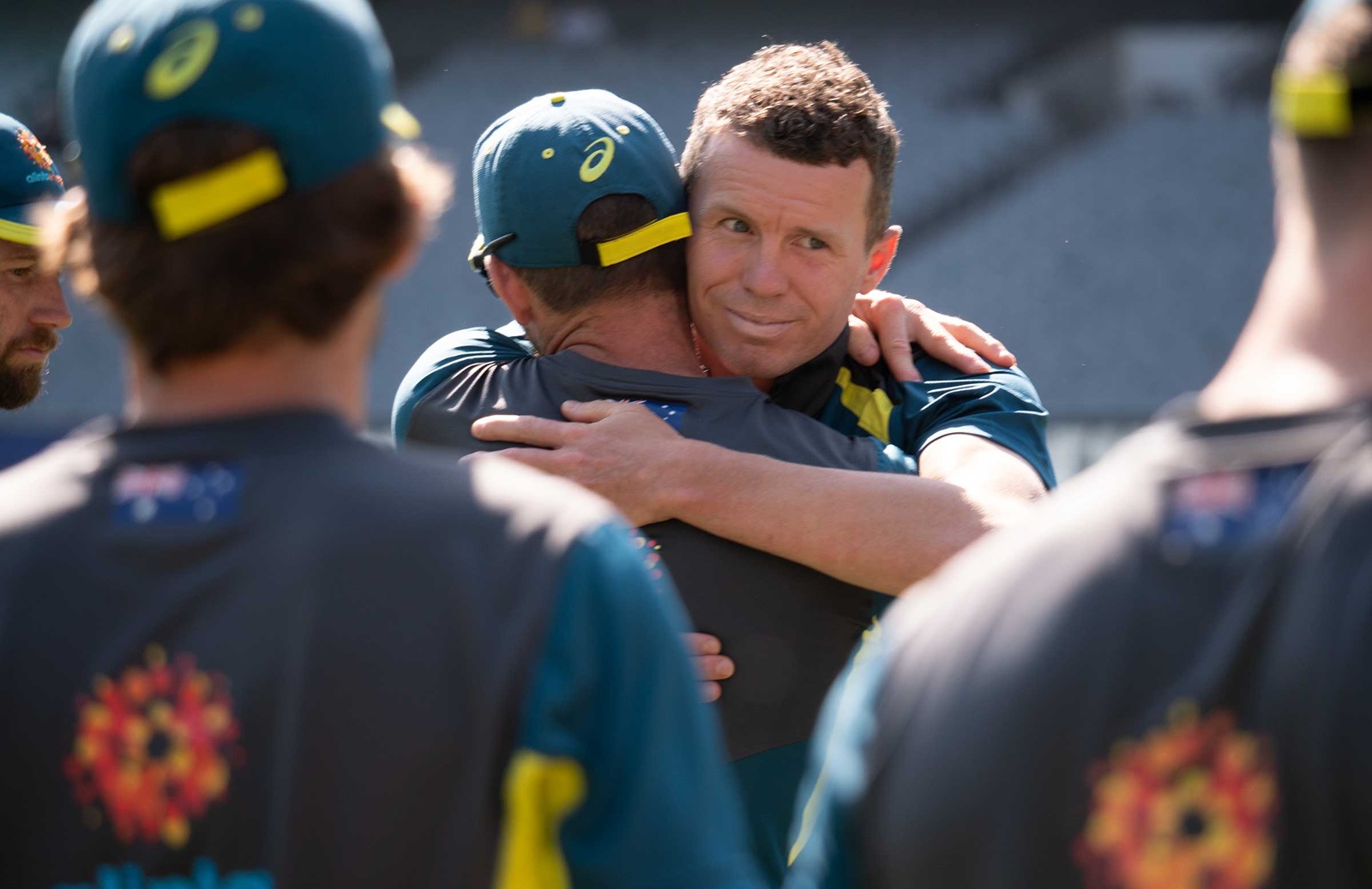 Dylan Arvela
Morwell export Peter Siddle called time on his illustrious international career on Sunday.

The decision to hang up the boots came before play resumed on the fourth day of the Test match between Australia and New Zealand at the MCG where the paceman was selected as the 13th man.
Speaking on Fox Sports after the announcement, Siddle said making this year's Ashes squad was his main objective, adding Australia's pace stocks were in good shape heading forward.

"The Ashes was the main goal to get on that tour and be part of that series," Siddle said.
"I'd been chatting to (Tim Paine) and (Justin Langer) through that series, and I could have (retired) after that. But the chance of maybe getting to play again at home, it would have been nice, but I can be content.
"I'm very happy, but a bit sad.
"Just chatting to the boys, the three fast bowlers in this Test, I played in all their debuts, that's part of the reason. They're a lot younger than me, and I love watching them play."
Siddle's Test debut came in October 2008 in India at the age of 23, with his maiden wicket being that of legendary batsman Sachin Tendulkar, but not before striking Gautam Gambhir on the lid with his first delivery.

The lionhearted speedster's 67th and final Test came at The Oval in September during Australia's successful Ashes campaign.

Siddle finished with 221 Test wickets at 30.66, making him the 13th highest Australian wickettaker of all time.
The highlight came on his 26th birthday when he claimed a remarkable hat-trick, taking the wickets of Alastair Cook, Matt Prior and Stuart Broad on the way to a career-best 6/54.
The 35-year-old was also handy with the bat for a tailender with two Test fifties and an average of 14.73.
His impact was recognised in 2011 when the Latrobe Cricket Club's main ground was renamed Peter Siddle Oval.
Siddle also played 20 one-day internationals and two Twenty20 internationals, taking 20 wickets across the two shorter formats.
Australian head coach Justin Langer hailed Siddle as a cricketer who always put the team first.
"The year after I retired from playing, Matty Hayden and Ricky Ponting were raving about this guy called Peter Siddle," Langer said.
"If it came from them, you knew it was right and so it proved throughout his brilliant international career.
"He is an unbelievable bloke and an extremely good cricketer. He is the everything of what a team player is. He has given his heart and soul to the Australian team and the game of cricket.
"We'll always be thankful to him for what he's given to the national team, and for the critical role he played in helping us retain the Ashes in England this year. He's going out when he's still playing well which, in a perfect world, is something every athlete wants to do."
Australian captain Tim Paine thanked Siddle for his exemplary service.
"Sids has been the heart and soul of the team for a long time," Paine said.
"I remember coming up through with him through the academies and even back then he was one of the great team men, something he has continued to this day.
"He has a massive heart and is a fantastic bowler. He'll be very much missed around the group. He's been unbelievably good for our younger fast bowlers over the last 18 months and been a great support for me during that time, as well.
"It's sad to see him leave international cricket, but the time is right for him. He's had a wonderful career, he's achieved a lot and I know he's still got plenty to offer in domestic cricket."
Siddle will continue to play cricket at domestic level for the Adelaide Strikers in the Big Bash and for Victoria in the Sheffield Shield.
"I love playing for Victoria, I love (playing) the Big Bash for the Strikers and I love playing for Essex over in England so I'll continue those for at least the next year and then we'll see after that," he said.
"I just want to keep playing, I enjoy working with the young guys in the teams that I play with."