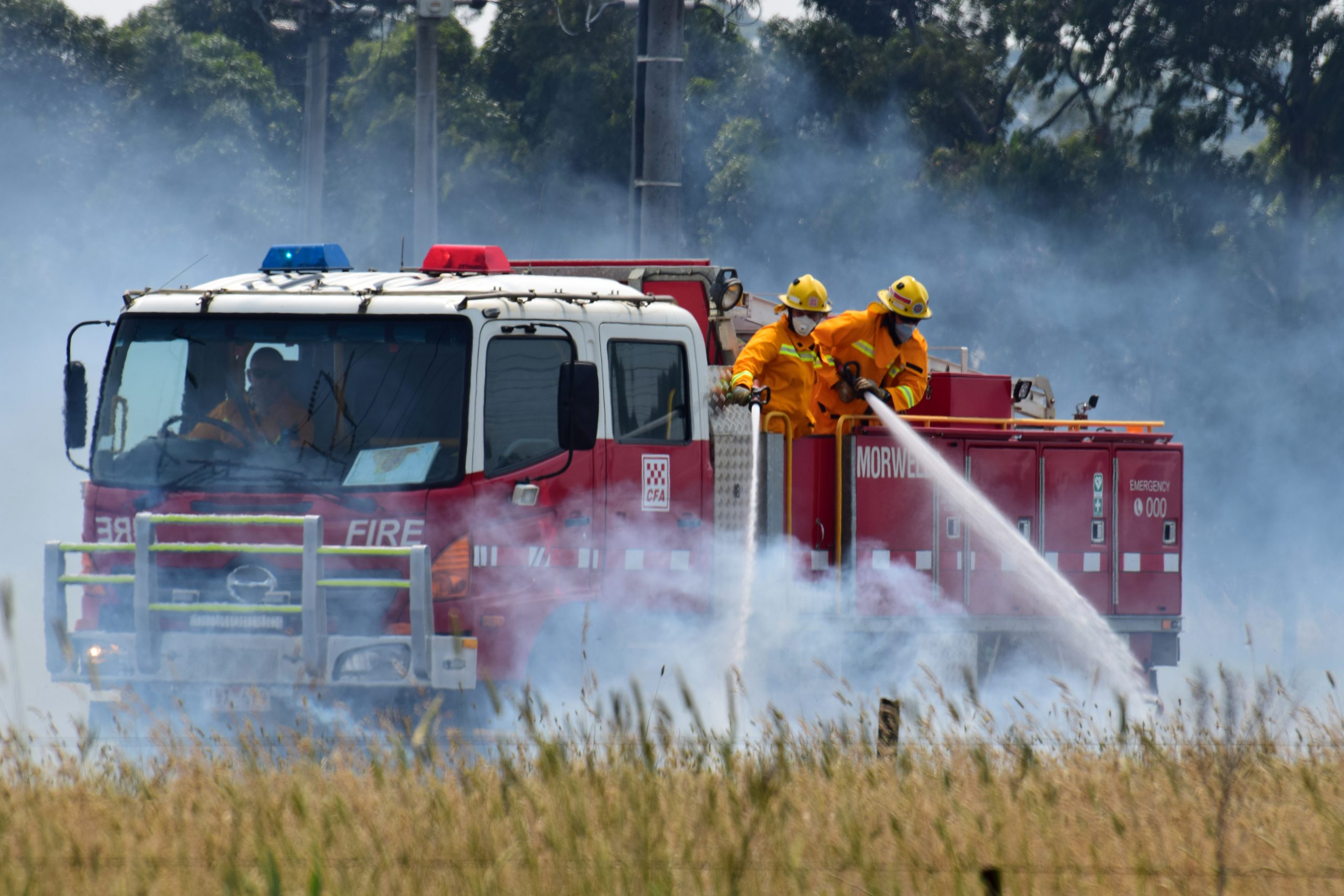 News in brief

FIREFIGHTERS were called to two grassfire incidents in Morwell on Friday that were quickly declared under control and safe at around 3pm.

Morwell acting Sergeant Don Haw said a CFA report considered the fires "related" with large birds "making contact on the power lines" and causing a power surge as the cause of the incidents.
He said the first fire incident was reported on a paddock on Tramway Road at about 2pm followed by another blaze on Porters Road, near Monash Way.
Sgt Haw said no property was damaged during the twin blazes.

A spokesperson from Emergency Management Victoria said eight fire vehicles responded to the Tramway Road fire while four came to douse the blaze on Porters Road.
Farmer dies following tractor incident

A farmer has died after he was thrown from a tractor on a farm at Hill End on December 23.
It is believed the 44-year-old was moving hay bales when the tractor struck a hole and rolled down a steep hill.
WorkSafe is investigating.
The death brought the number of workplace deaths for the year to 25, two more than at the same time last year.
Unit online, then offline again
Unit two at Loy Yang A had come back online on Christmas Eve for a few days after a seven-month outage, but was taken back offline on Friday night to deal with an installation issue.
The generator had been pumping-out up to 400 megawatts in-line with Australian Energy Market Operator requirements.
AGL had issued a statement on Friday saying the unit would be "offline from tonight for a number of days into next week while we conduct work on an installation issue".
AEMO had said it was in an "open dialogue with market participants to ensure a reliable and secure electricity supply".
"At this stage, there is adequate forecast electricity supply to meet anticipated demand in the National Electricity Market," an AEMO spokeswoman said before Christmas. "AEMO will continue to monitor and update stakeholders on any material changes through our market notices."
Charges laid after Traralgon pursuit

Police arrested and charged a man following a pursuit in Traralgon earlier this month.
Officers from Wellington Crime Investigation Unit arrested the 33-year-old man in Sale on December 18 for the alleged incident on the Princes Highway earlier that day.
He was charged with aggravated reckless exposure of police officer to risk by driving, reckless exposure of police officer to risk by driving, damage to emergency service vehicle by reckless driving, criminal damage, reckless conduct endangering life and reckless conduct endangering serious injury.
He was also charged with three counts of theft of motor vehicle, two counts of theft from motor vehicle, handle stolen goods and criminal damage allegedly committed in Craigieburn, Tullamarine and Campbellfield during November and December.
The Oak Park man was remanded in custody to appear at the Sale Magistrates' Court on January 20.