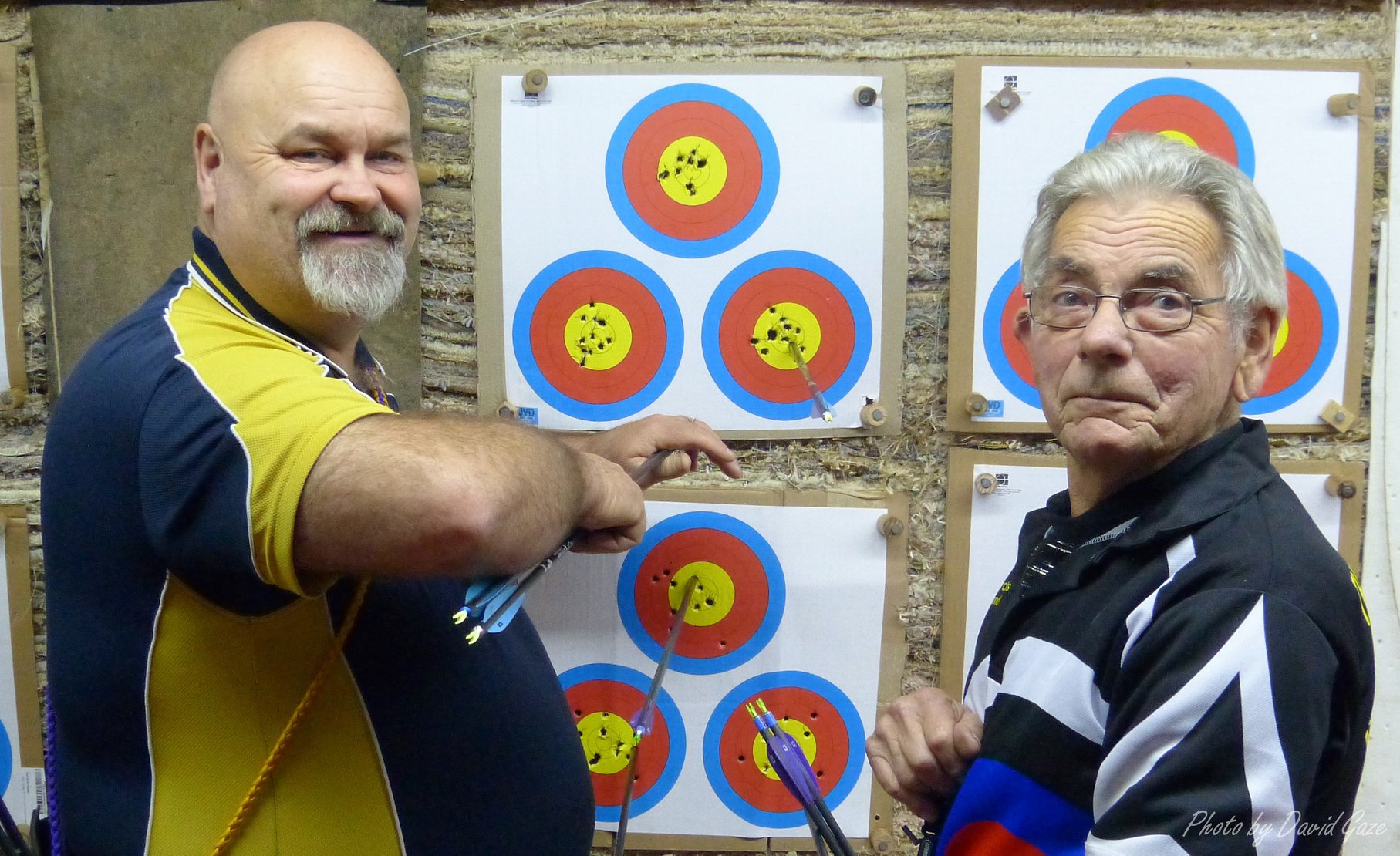 Dylan Arvela
Two local legends have been recognised by the Australian Archery Museum for 30 years of voluntary work.

Twin City Archers duo Peter Bennett and Merv Grinstead received the Historical Achievement Award, the museum's highest honour, for three decades of toil which saw the Morwell club go from a tiny complex to one of Australia's premier archery venues.
Bennett and Grinstead have held positions of president and secretary respectively at Twin City Archers and they have helped spread the site to more than 19 hectares with enough variety and complexity to host the National Archery Championships.
The pair's ability to upcycle materials to benefit the Latrobe Valley-based club was noted in with the award with hundreds of items, which would have otherwise been consigned to history being recycled to help outfit the complex.
The duo are accomplished archers in their own right with both having competed in both state and national events.
Bennett has represented Australia in France at the 2012 World Field Championships, while Grinstead have been a national archery judge for 20 years.
Both are also passing on their knowledge as coaches with the club.
Grinstead said the seeing how far Twin City Archers has come fills him with immense pride.
"We take a great deal of pleasure out of doing what we do," he explained.
"We take pride in our work, we are all about doing the job once and getting it right the first time."
Grinstead hopes the complex, which has held the last two National Championships, will one day be up to international competition standard.
"It was a swamp when we first got involved and it has been built up to be classed one of the best clubs in Australia," he said.
"We take a fair bit of pride (in hosting competitions). We have hosted nationals, junior nationals, transpacific nationals and for this year they called us up and said 'we don't want to mess around, we want you to host the nationals again."
"We will never finish, we want to keep extending (the complex) and we want it to be able to hold international events."