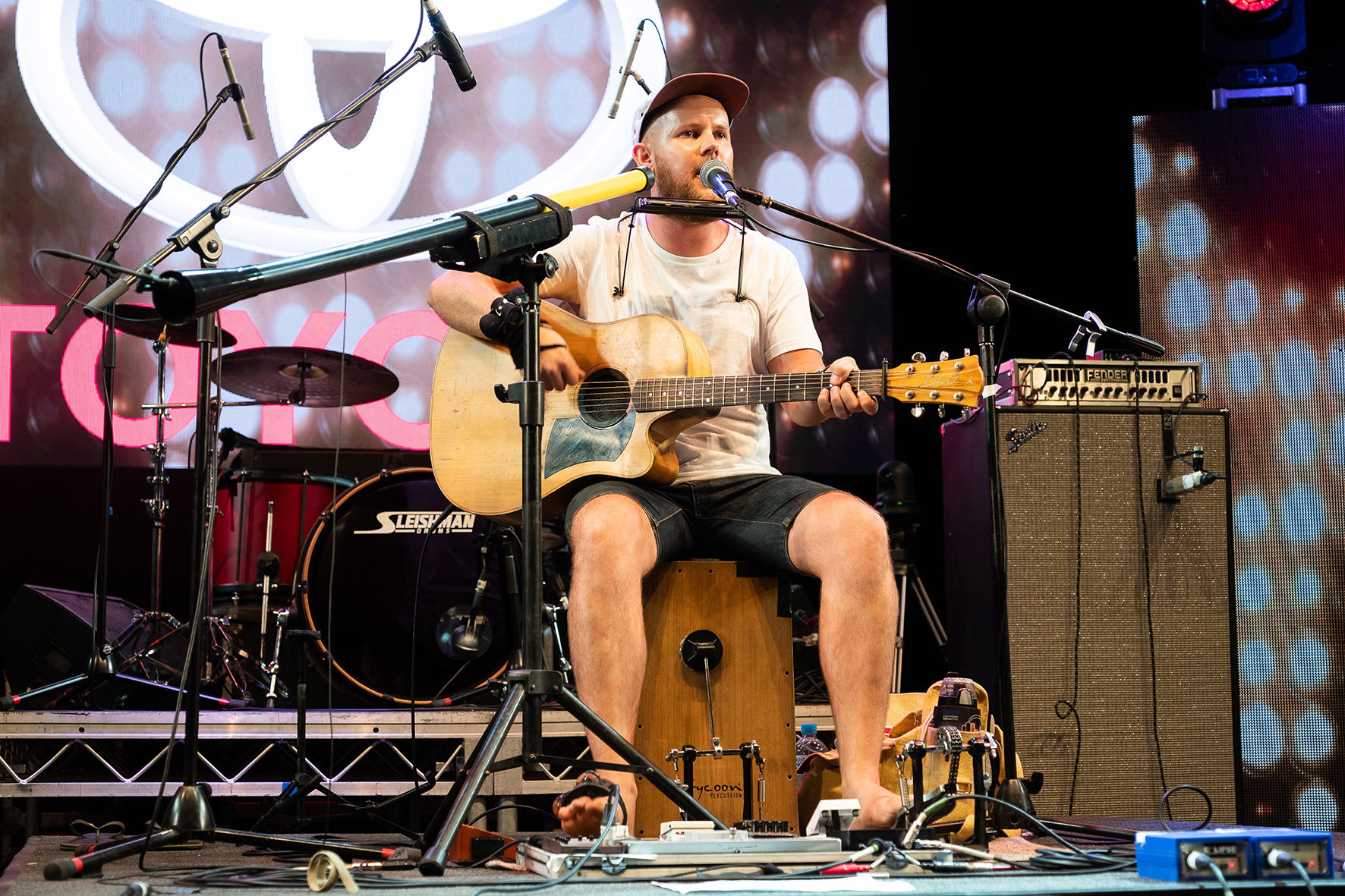 Michelle Slater
Multi-instrumentalist Rhys Crimmin is swinging by Yinnar to play a live set before he heads to Tamworth.

Crimmin describes himself as an "old school one man band" simultaneously playing six types of percussion, while playing either the digeridoo, harmonica, guitar or singing – without the help of any loop pedals or backing tracks.

"I have a street performance background, this has taught me to capture people in their tracks while they go about their business, and it makes you a better performer," he said.
Crimmin hails from Terang and began playing at 14, since then he has played a bunch of international and local festivals and has recently returned from Europe, where he winters annually.
He said he had made a "good career" out of street performing, but has also played to sold out shows around Australia, including one in his hometown after a 10-year absence.
A highlight was taking out the 2019 busking championship at the Tamworth Country Music Festival against a whopping 400 artists.
Crimmin can be regularly spotted playing on Bourke Street Mall, and has also been seen at the Edinburgh Fringe Fest and Port Fairy Folk Festival, where he was also 2017 busking champion.
He described his sound as "Aussie country, folk, roots, Celtic" and said he was working on his own genre of melding the sounds of Aussie and Irish and Scottish traditional music.

"I really love the Bushwhackers and John Williamson, as well as the entire Celtic tradition, and I love going to Irish sessions," he said.
"When I try to blend the two sounds together, it seems to go really well."
Crimmin said he is looking forward to taking his sound to Yinnar where he will be showcasing some new material off the back off his four recorded albums.
He is being brought to the Valley by booking agent Your Town Music, which was especially formed to bring independent artists to perform in regional community halls.
See Rhys Crimmin play at the Yinnar and District Memorial Hall on Saturday, January 11 from 7.30pm. Tickets are $22 pre-sale or $27 at the door.