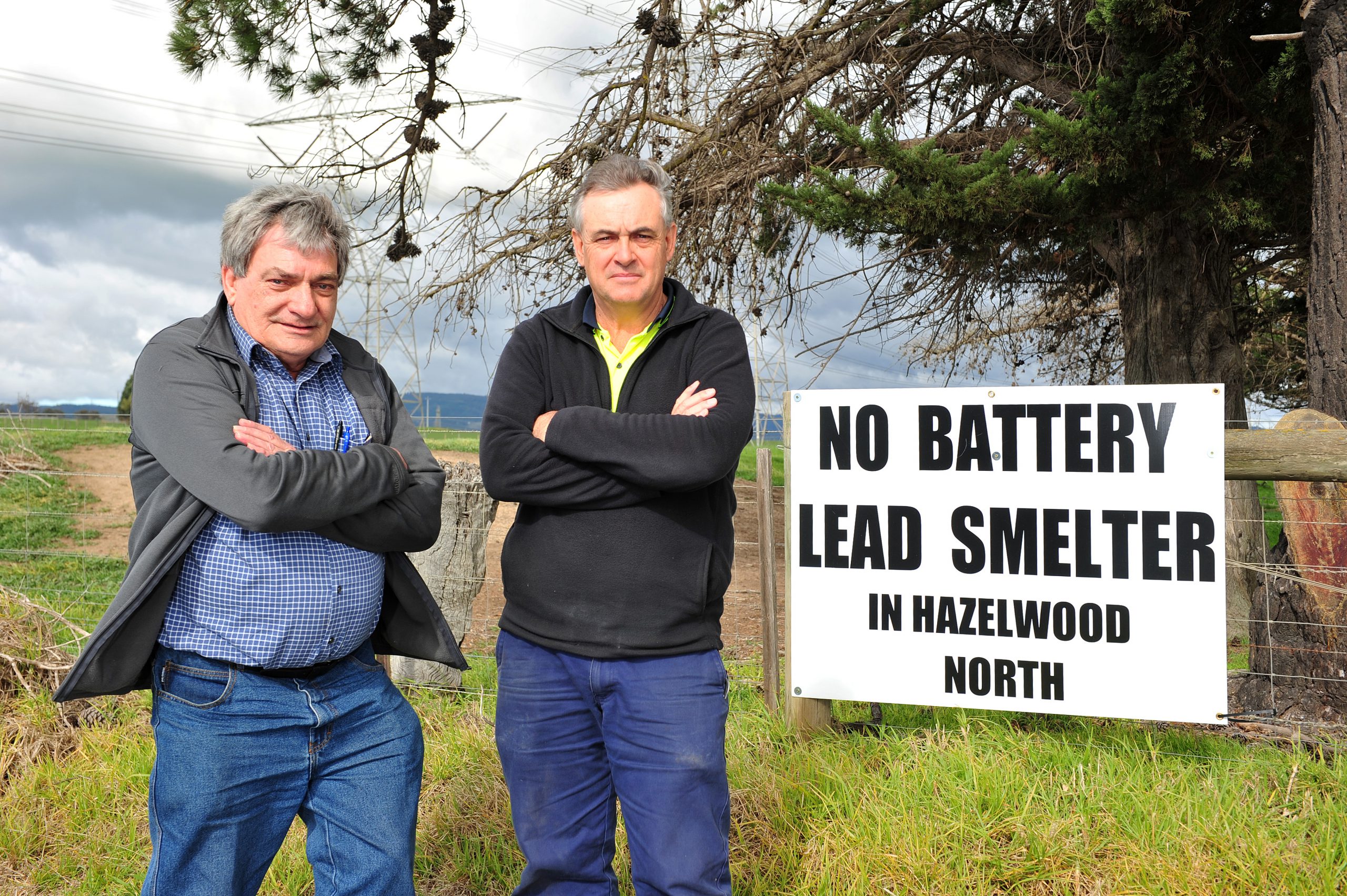 The Hazelwood North Action Group is calling on the Environment Protection Authority to allow more time for community consultation over a proposed battery recycling plant on Fourth Road.

HNAG member Andy Tegart accused the EPA of "rushing community consultation" during the Christmas and New Year period when many people were away.
"This is a very important part of the environmental approval process," Mr Tegart said.
"If the EPA wanted to take their commitment to community consultation seriously they should delay meetings and submission dates till after the holiday season."
The EPA is holding a community information session on Friday, January 10 at the Hazelwood North Community Hall to explain a proposal for a used lead acid battery recycling facility.

Submissions into the proposed plant will be accepted until January 24.
Mr Tegart said the community action group had concerns about the potential impacts of any lead in the environment and had been encouraging people to get their submissions in before the deadline.
"The EPA could extend the submission period by a month and to run the community session in February is more reasonable to allow people to get involved and make a comment," he said.
"We will keep the issue alive in the community during the Christmas holidays when it falls below the radar."
Project proponent Chunxing Corporation intends to process 50,000 tonnes of batteries to be recycled into 28,000 tonnes of refined lead per year. The proposal estimates 98 per cent of the lead, plastic and sulfuric acid in the batteries will be recycled.
The EPA will consider any potential environmental and human health impacts, including air emissions, noise and residual waste management.
EPA acting chief executive Tim Eaton said they had already factored in the holiday season and had doubled the consultation period to 42 days to give people the best chance of participating.
"(This) week's public information session is only one of several information sessions that form part of the information gathering process and there will be ongoing opportunities for public participation," Mr Eaton said.
To find out more, visit engage.vic.gov.au