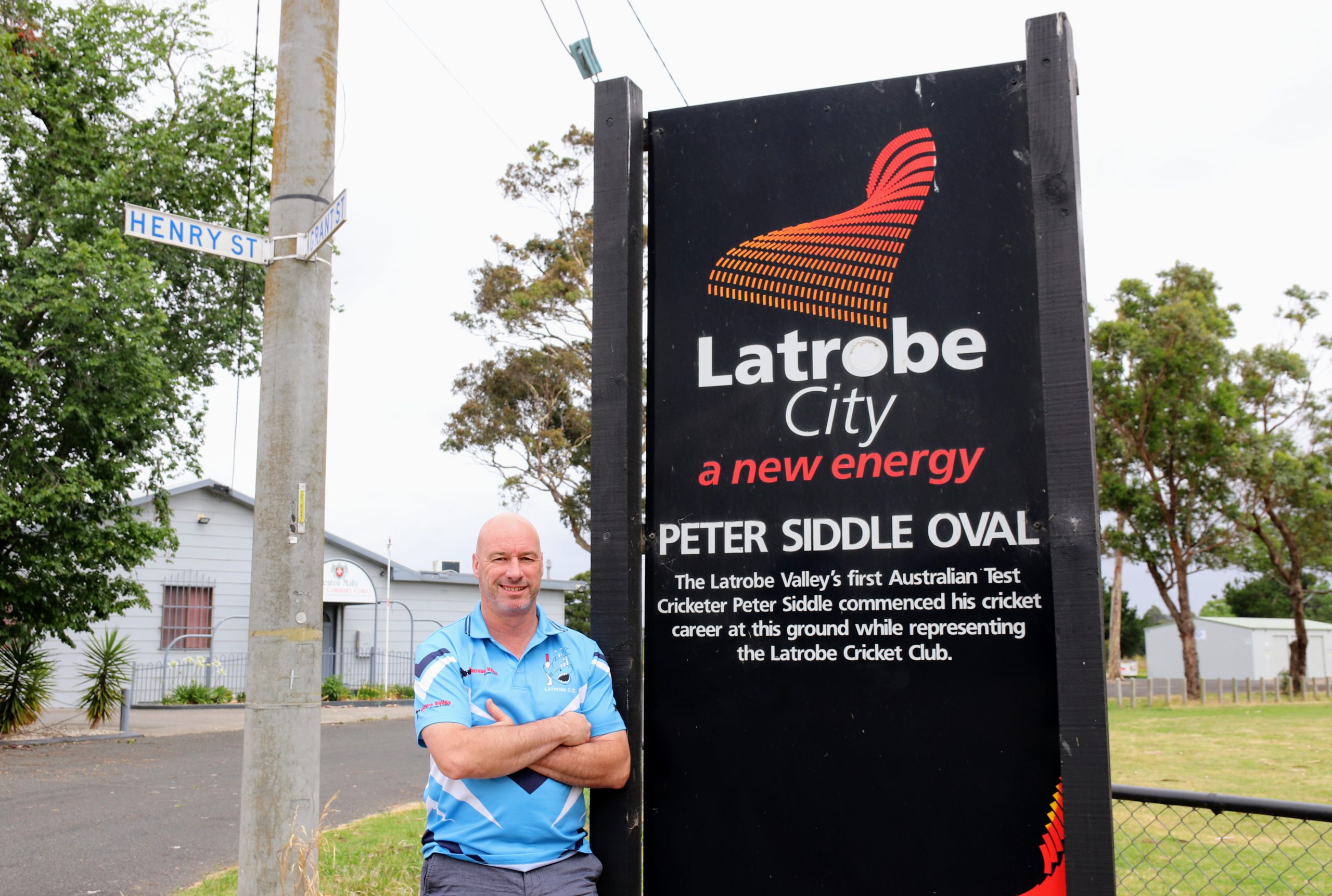 Dylan Arvela
Maryvale Recreation Reserve is where Peter Siddle began to make a name for himself as a 14-year-old causing havoc for opposition batsmen.

Siddle was part of Latrobe's second grade side who won the premiership in 1999/2000 before establishing himself in A Grade the following season when the Sharks fielded two sides (Latrobe and Latrobe Colts) in the top grade.
Latrobe club legend Anthony Bloomfield skippered the top side when Siddle came through the ranks and recalls a bowler who improved day in, day out.
"He was always a fairly strong kid," Bloomfield said.
"He went from probably being the third quickest bowler in our club at the start of that season to being in our view, the quickest in the competition by the end of it.
"We identified pretty quickly he needed to work on his running, so quite a few times we spent time after training working on his sprinting and approach to the wicket, which probably played a little bit of a role in him gaining that extra pace."
Bloomfield, who along with Siddle, is a part of the club's Hall of Fame, said the young gun's work ethic and commitment to the team's cause was the reason he went to the top of international cricket.
"Peter had a fantastic work ethic," he said.
"He was a kid who always wanted to work harder than everyone else and probably one thing that really stood out was when we had our backs to the wall, even at 15 or 16 years old in A Grade, he wanted to be the one with the ball in his hand. When we needed a breakthrough, he was the guy who wanted to stand up and be counted."
"(Those characteristics are) probably reflected with what the likes of Ricky Ponting and Tim Paine have said about his career in the last few days. We were seeing it at 15 and 16."
Bloomfield said a young Siddle had more success snaring wickets in senior cricket compared to Under-16 level.
By the end of the 2000/01 season, Siddle had played 34 senior games for Latrobe and a further 42 junior matches taking 37 and 51 wickets respectively.
The Sharks captain was hoping to keep Siddle beyond 2000/01, but Victorian Premier Cricket club Dandenong came calling for the quick.
"I remember he would come in to A Grade and get nicks which our guys would hold," Bloomfield said.
"He was playing Under-16s at the same time and went through the whole year only taking four wickets because he wasn't bowling at the stumps enough and when he did get nicks, the kids couldn't hold on to the ball.
"I tried to keep him one more year, but he made the decision to go to Dandenong and credit to his parents who sacrificed a lot to take him down there.
"He worked really hard, he was improving rapidly so it was evident to us that he was going to do well.
"It was significant that in his first season at Dandenong he started in the fourths before progressing to thirds, then seconds and by the end of the season he had played a game of first grade which was testament to his work ethic – he wasn't your average kid."
Bloomfield said it was tremendous for the Latrobe Valley to have had someone of Siddle's calibre come from the region.
The magnitude of Siddle's impact was formalised in 2011 when Latrobe's main ground was renamed Peter Siddle Oval while at the height of his Test career.
"I think it's great recognition of what he has been able to achieve," he explained.
"John Hehir, who has since passed on, was a life member of Latrobe Cricket Club and he was instrumental in lobbying to have the ground's name changed to recognise Peter's contribution.
"It's pretty special to know we have got this kid who has come through, worked his way up and done so well.
"I still remember a few years back he came to a junior registration day, which is obviously more difficult nowadays because his schedule is so busy.
"I remember him taking photos with the kids and giving back, there was an excitement around the place with our junior players and we are probably seeing the benefits of that now with our Under-14s group who are starting to blossom."