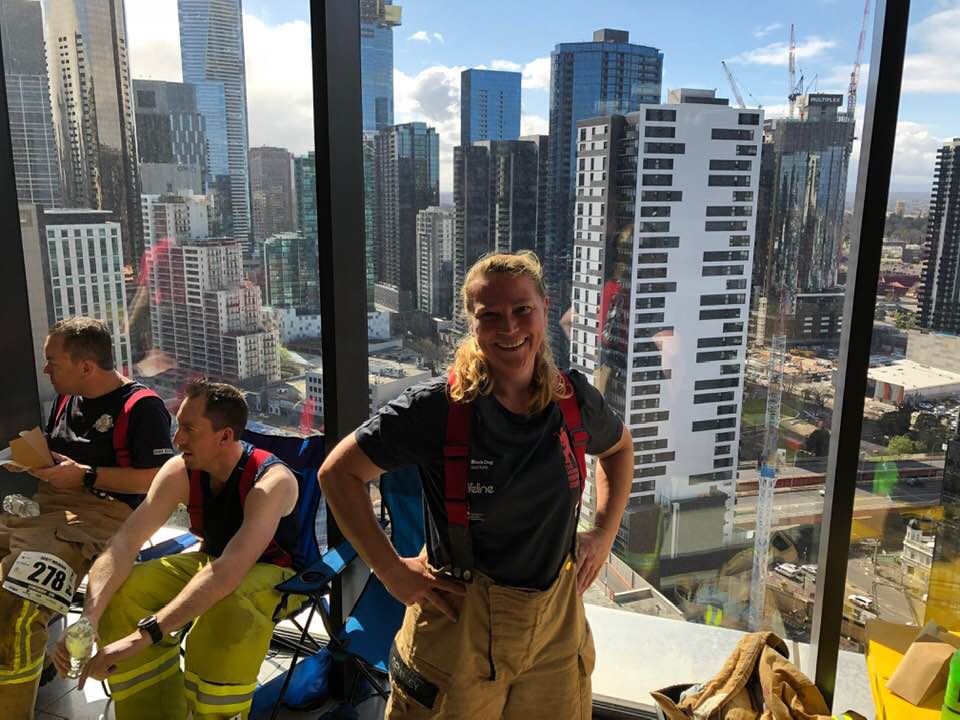 Cher Jimenez
IT was an emergency Churchill fire volunteer Mandy Dempsey had never experienced in her 10 years of serving the CFA.

On December 30, Ms Dempsey was sent as a member of a five-brigade strike team to respond to a bushfire in East Gippsland.
Speaking to The Express, Ms Dempsey said her team left Churchill at around 5pm and reached the CFA's staging base at Johnsonville in two and a half hours.

"It's quite eerie there were lots of people leaving, we could see heaps of cars on the opposite side of the freeway (trying to get out of the area)," she said.
Ms Dempsey said none in her team were familiar with the roads at East Gippsland and that they drove down to their assigned area "through thick smoke".
Her team first went to the staging area at Johnsonville, east of Bairnsdale, where other emergency services were camped and briefed about the situation.

She said her team was sent to the bush on the night of December 30 and went back to their base at 7.30am the next morning.
"We were extremely exhausted, you want to do more, but you're physically tired," she said.
Ms Dempsey originally hails from New Zealand and moved to Churchill from Pakenham six months after the Black Saturday bushfires in 2009.
She said the current fires impacting East Gippsland were the biggest she had seen in her 10 years of volunteering with the CFA.
"We knew it's going to be big," she said.
Ms Dempsey said joining the CFA was life-changing for her as becoming a volunteer firefighter encouraged her to get physically fit and that the authority was full of wonderful and supportive people.
"Everything changed for me when I joined CFA because I was rather an unfit person. I joined the gym and lost 13 kilos," she said.
Ms Dempsey is now running a boot camp in Churchill.
The 51-year-old volunteer firefighter said emergency service staff tackled their tasks with outstanding professionalism.
"A smart firefighter is afraid of fire, you don't take it for granted," she said.
Ms Dempsey said she was amazed at how everyone in the community worked together to respond to the emergency situation.