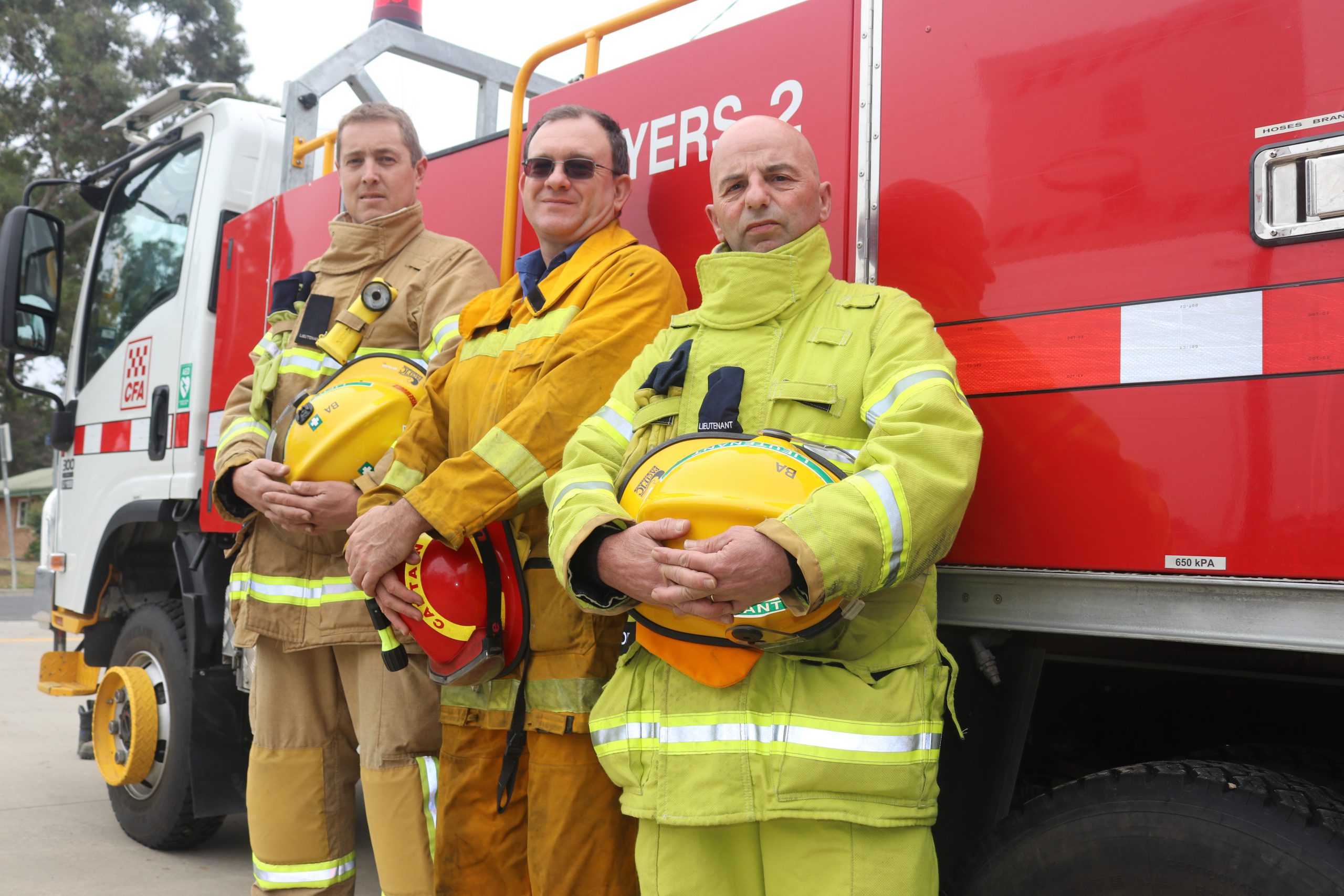 Michelle Slater
Latrobe Valley firefighters are home safe from battling bushfires in East Gippsland and New South Wales, but some warned this will be a "long, long summer" and a "big year".

Strike Team 2704 comprised of firies from the Tyers, Churchill, Traralgon South, Traralgon East, Moe and Driffield brigades, who were deployed to help out colleagues.
Tyers Fire Brigade captain Peter Harbridge, first lieutenant Ross Wisewould and fourth lieutenant David Borg returned from Sarsfield, Johnsonville and Orbost.
Jobs included assessing which homes were defendable and preparing to attack, establishing asset protection and fuel reduction burns.
One included protecting the Mount Raymond communications tower by creating fire breaks to stop the fire from crossing the Princes Highway.
The local strike team had been backing up crews from Forest Fire Management Victoria and the Department of Environment, Land, Water and Planning, sometimes working for 30 hours straight.
"Morale between us is bloody good, there is a working connection. We are all one," Lt Wisewould told The Express.
"In Orbost, it was hard, physical work, old school firefighting.
"We tried to get some sleep on our helmets in the truck and eat and drink when we could, but the crew leaders manage our pace."
Lt Wisewould said one of the challenges was finding water in a region hit by years of drought, and crews were pulling it in from "anywhere they could".
"We were even pinching water out of a pool in a caravan park in the Johnsonville area, it was so dry, we couldn't find water anywhere," he said.
"In Orbost, sometimes they shipped-in water in massive carts, they pumped it out of dams. But it's so hard as it's in drought."
Lt Wisewould commended residents for leaving early, and said most people had done the right thing and heeded warnings to evacuate their properties.
Lt Borg had returned from a five-day stint in New South Wales helping to fill-in for local crew who had been deployed to fight fires in the state's north.
He said much of his work was around Colo Heights in the Hawkesbury area and Blue Mountains, describing the country as the "driest I've ever seen".
"They were rapt to have us around, we were made to feel welcome," Lt Borg said.