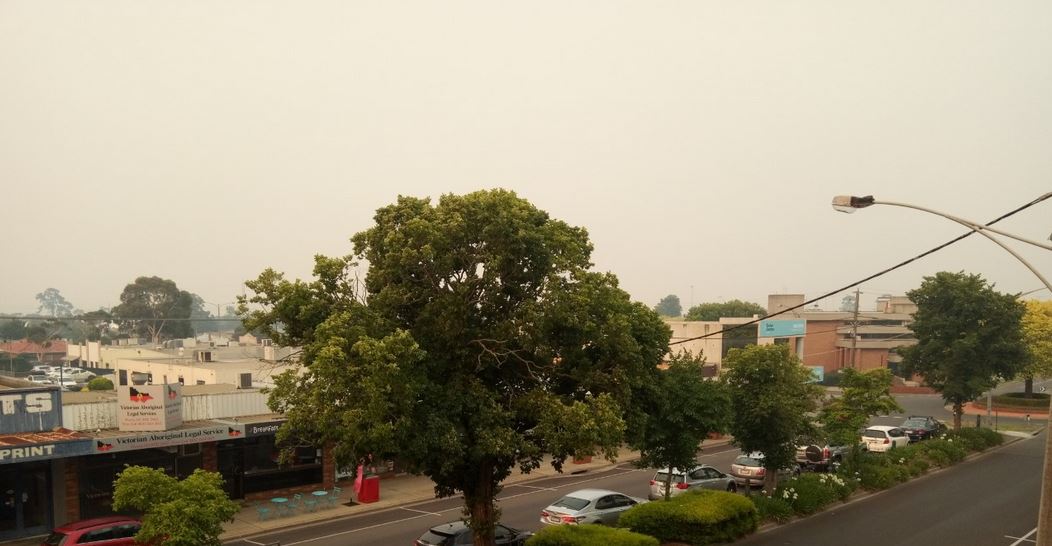 Kate Withers
After a relatively stable weekend, the air quality in the Latrobe Valley dipped this morning as smoke from the East Gippsland bushfires wafted into town.

The air quality across the region was rated by the Environment Protection Authority Victoria 'good' from Friday through to the early hours of Monday morning in before dipping to poor and then very poor by 10am in Traralgon.

In Morwell, the rating sat at 'good' until 10am when the level of PM 2.5 – a fine particle small enough to travel into the alveoli, or tiny air sacs in the lungs – more than doubled in the space of an hour at 10am.

Yinnar followed a similar pattern but experienced the biggest drop of air quality of any town in the Valley on Monday morning, moving from 'good' to 'hazardous' in the space of three hours.

Bureau of Meteorology Victoria senior forecaster Michael Efron said the smoke was blanketing most of Victoria.
"(There is) smoke covering pretty much the whole state apart from the south-west, and that's as a result of north-easterly winds transporting that smoke across the state from NSW," Mr Efron said.
"There's also lots of smoke in East Gippsland as well with ongoing fires in that region.

"Visibility was down to around 500 metres … so there's really extensive smoke across the state and that will actually get worse … later tonight and continue into the early hours of Tuesday."
Mr Efron forecasted a "slight" improvement in smoke levels by Tuesday afternoon.
"The good news is that because of the lack of strong winds the fire danger doesn't necessarily get that high," he said.