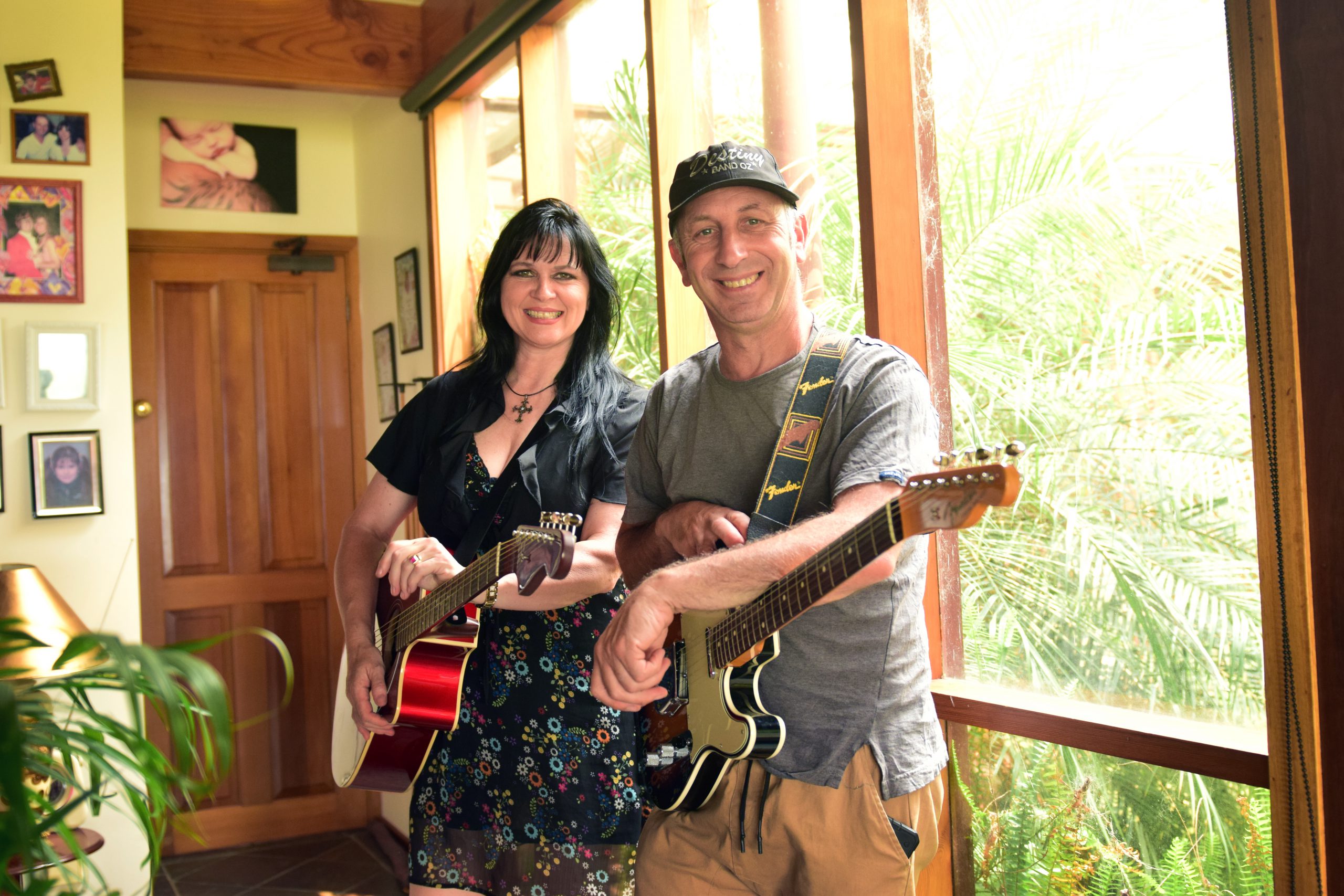 Tessa Randello
Yinnar-based Destiny Band Oz has just released a single celebrating the 70th wedding anniversary of guitarist Thomas Libreri's parents.

Thomas' parents Emmanuel and Doris moved to the Latrobe Valley from Malta in late 1949 and early 1950 respectively.
Their son Thomas and his wife Tessa, who make up Destiny Band Oz, detailed the couple's wedding and subsequent move to Morwell in the latest song Great Courage released on January 6.
"Mum was arranged to be married to someone else in Malta, she had someone bringing her gifts and visiting her and all of those things, but she never liked him," Thomas said.
"By chance she bumped into my dad and it was love at first sight, but he had already booked to come to Australia, so they only had a short few weeks to get to know one another."
"My mum's mother liked my father straight away, dad came to Australia first in October of 1949 and then mum came six months later."
"But, her mother told my mum that you're not leaving unless you're married so they got married over the telephone when (my dad) was in Australia and she was still in Malta."
"They stayed the night in the city after her two-month trip and the headed to Morwell."
"It was a four-hour train ride and mum was like 'where are you taking me?' to my dad and she loved it there."
The couple held the wedding ceremony in Morwell once they had settled in and had three children, Thomas being the youngest.
Thomas said that when he heard this story he started writing all of the dates down to keep the story alive, and later immortalised it in song.
The song was originally released in Maltese and they premiered it at the Maltese Festa in Morwell in 2018 and later premiered in Malta, it was later translated into English.
Thomas and Tessa met while performing with another band and called the band Destiny "because it was destiny that we met," Tessa said.
The couple moved to Yinnar a decade ago from Kinglake on the one-year anniversary of the Black Saturday fires.
"We were builders at the time so we did a lot of work rebuilding the area, it was a really trying time for us," Tessa said.
"We had never heard of Yinnar before and we were talking to Thomas' dad and he said 'that's just down the road from Morwell where we used to live'."
"It's funny how life can circle back like that."
Destiny Band Oz have been touring for the last two years, once their two daughters were finished with high school.
The band headed to Tamworth for the Toyota Country Music Festival on Thursday, where they are finalists in six competitions at the festival.