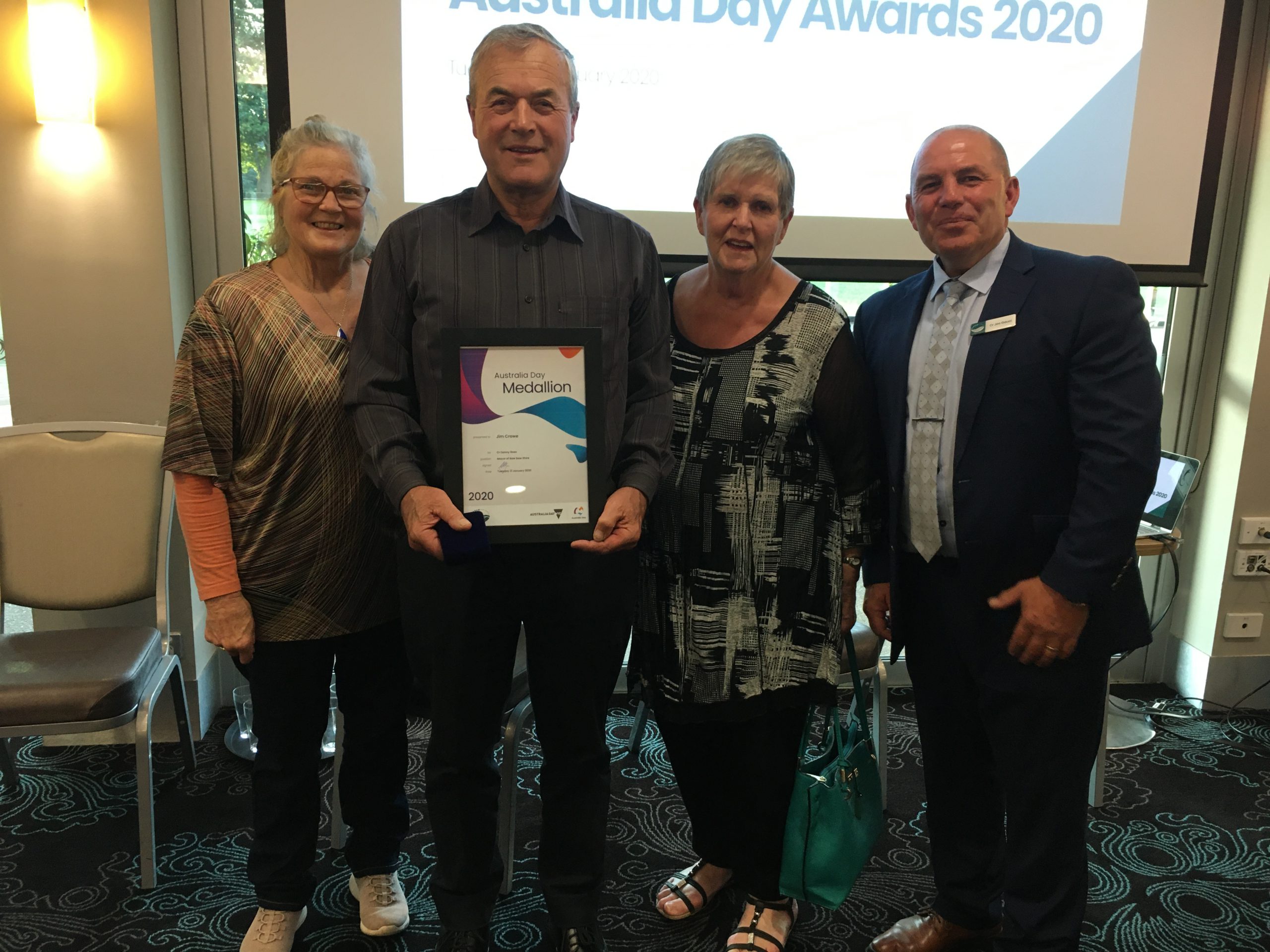 Lifelong Narracan resident Jim Crowe described the local community hall as the "glue that keeps the district together".

Mr Crowe received a Baw Baw Shire Australia Day medallion for his services to the community at a ceremony on Tuesday night.

He is a third generation community hall committee member, following in the footsteps of his parents and grandfather.
Mr Crowe joined the hall committee in the early 1970s, serving as president for 30 years and remains an active member.
"All roads to Narracan lead to the hall, it's important to the district," he said.
Mr Crowe is also active with the Narracan Coalville Local Neighbourhood Advisory Group and Trafalgar/Thorpdale RSL and has served with the Young Farmers Organisation, Trafalgar Apex Club and Narracan Landcare Group.
The former dairy farmer played an important role in rebuilding the hall when the original 1904 building was razed to the ground by fire in 1999.
He said the community fundraised to get the new hall built which took about five years with the help of a state government and Yallourn TAFE labour program.
The new hall features a full-sized badminton court, a "very good" kitchen and all access toilets, but Mr Crowe said they were unable to replicate the Baltic pine which was featured in the original structure.
He said the Narracan hall is "packed" every Australia Day for the annual community celebration, and it is also an important venue for school concerts and family events.
Mr Crowe said he was "surprised" to win the Baw Baw Shire award, and said there were others equally deserving in the community.
"There are other people I have in mind to be recognised in years to come. I was humbled to receive this, but I don't do it for the recognition, I love being a team player," he said.
Baw Baw mayor Danny Goss said several criteria were taken into consideration when selecting award recipients.
"Many strong nominations were received, and each choice was a difficult one. All category winners should take great pride in their award," Cr Goss said.
"Congratulations once again and thank you for your contributions to our community."