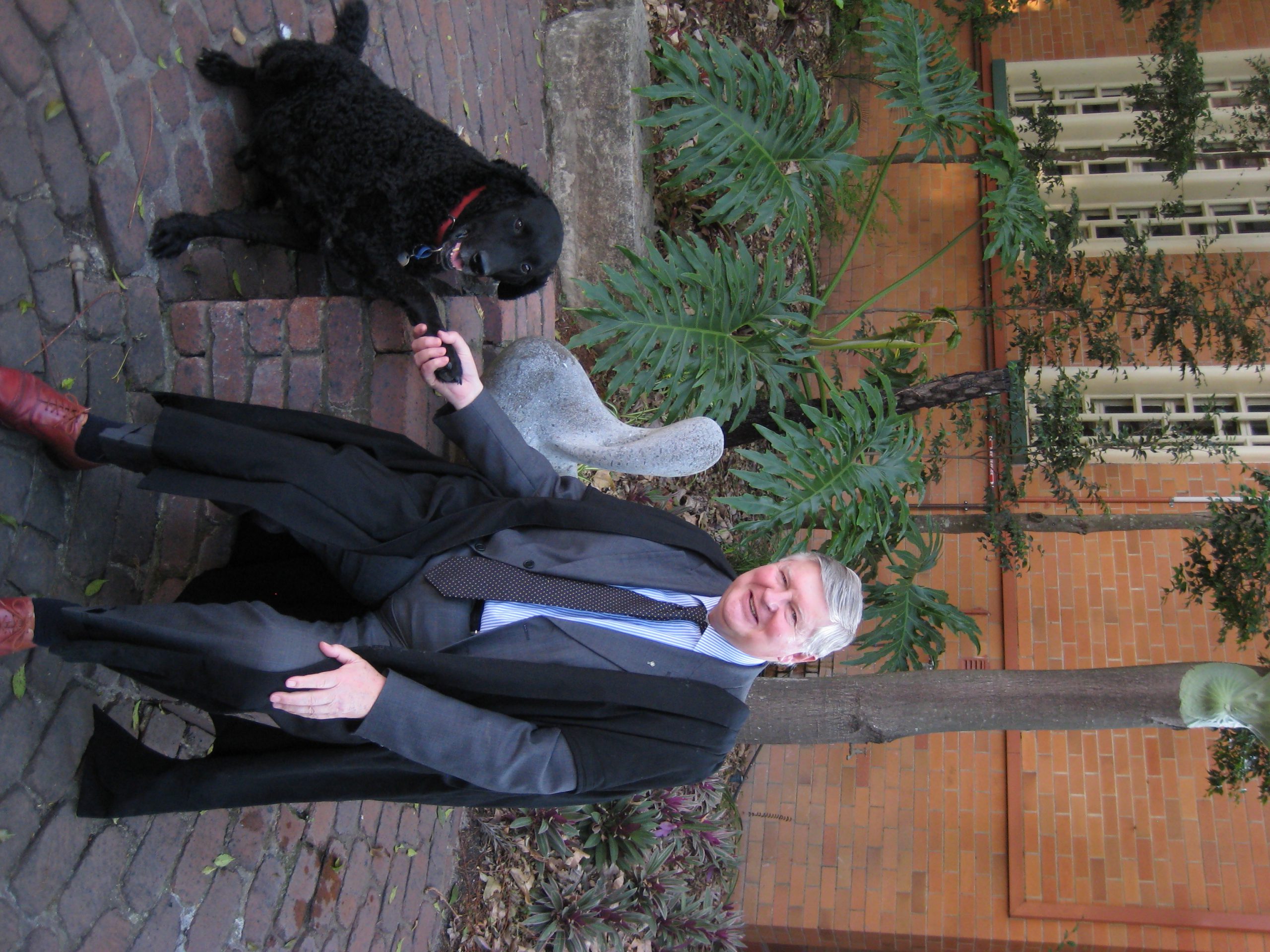 Tessa Randello
Reverend Doctor John Morgan "never really left" Moe despite his many years working for the church and education sector around the world.

The Anglican priest was named a Member of the Order of Australia (AM) this year for his work in education and service to the church.
Dr Morgan is currently the Associate Priest for the Anglican Parish of Moe-Newborough.
Dr Morgan said he has always felt a pull back to the town where he grew up in and its unparalleled community spirit.
"It feels like that tight community spirit is not here anymore, but even last week there were only a few people at church and we still managed to raise $1500 for bushfire relief," Dr Morgan said.
"I think that deep down the community spirit is still alive in Moe."
Dr Morgan has seen the changes in the town first-hand, from the time he moved to Moe at 18 months old, in 1942.
"I remember it as a prosperous, country service town with about 1700 people by 1945 and this incredible mushroom growth," he said.
Dr Morgan attended Moe High School (now Lowanna College) when it first opened in 1953 and was part of the group that brought the school to life.
"The physical site of the school was actually worked on by students, we killed snakes, we cleared out scrubs and we built our first cricket pitch," he said.

His extensive work for the Anglican Church and academia varied from the Australian Ethics Committee to Secretary and Member, Social Responsibilities Commission, Anglican Church and Dr Morgan was even a visiting scholar at Harvard University.
He followed his career paths of working in education and religion simultaneously, many times leading services at church between working for universities and teaching in schools.
Dr Morgan said the two careers were linked in working toward "unlocking the potential of human beings and and helping them to achieve in whatever way they can".
"University and the professions – where I have largely worked – are just one sphere where god may be sought, served and glorified – while employing one's intellect," he said.
Dr Morgan said the title of AM was a personal honour, but added it goes to the institutions and people that afforded him the opportunities.

Speedy secures Australia Day accolade

Judith Speedy's service to the Mirboo North community saw her awarded an Order of Australia Medal.

Mrs Speedy was a founding member of the Mirboo North and District Community Foundation (formerly Mirboo North Aged Care Facility and Mirboo North Bush Nursing Hospital).
A board member since 1996, Mrs Speedy has held a range of executive roles with the Mirboo North Aged Care Facility, including as chairwoman.
Other voluntary roles Mrs Speedy has performed include Anglican Church treasurer, Latrobe Community Health Centre returning officer and house mother for the Barnado's home at Killarney Heights in Sydney.
Mrs Speedy has also been an honorary auditor for the Country Fire Authority and Mirboo North RSL.
Former Latrobe Valley Express sports editor Garry Howe was another to feature in the Australia Day honours list.
Mr Howe, Star News Group editor, earned an OAM for service to the community of the Cardinia shire.
He has been chairman of the Casey Cardinia Biggest Blokes Lunch since 2014 and spent many years on the committee, including a year as president of the Nar Nar Goon Football Club.
Mr Howe, who authored books On The Rail: A History of Moe Racing Club and The Best Turf on Earth: A History of Gippsland Racing, during his time with The Express, also penned a book to celebrate Nar Nar Goon Football Club's centenary in 2010.