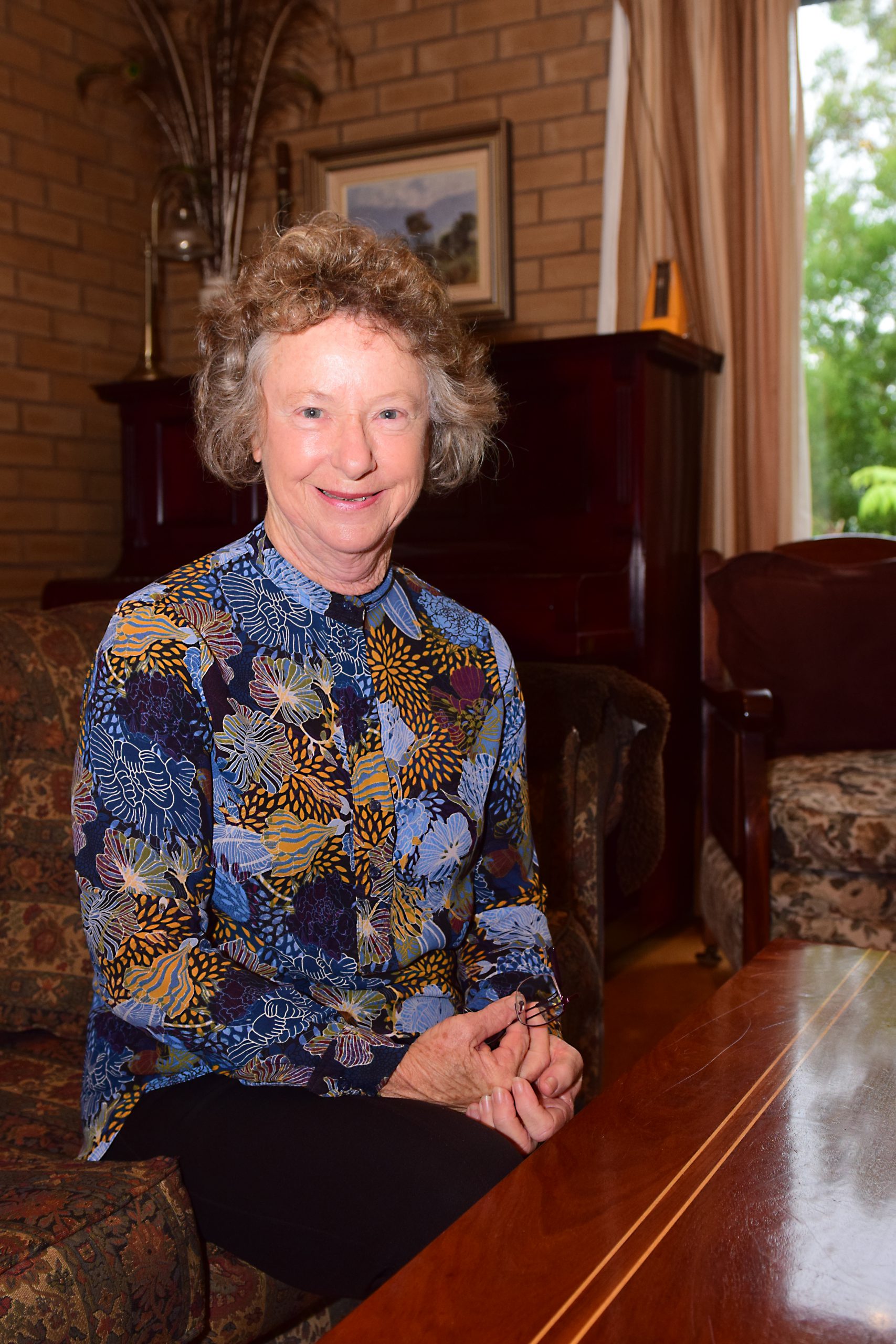 Tessa Randello
Tucked away on a leafy green property in Boolarra, the decor in Sue Clutterbuck's home tells a story of her passion for audiology and her patients.

On one wall hangs an intricate cross-stitch of a bouquet of flowers made by a patient recovering from stroke and another delicate painting by an art teacher, also a patient of hers.
Ms Clutterbuck's passion for audiology and commitment to regulate the sector saw her awarded the Order of Australia yesterday.
But, if not for a "happy accident" she may never have started in the field.
"It was an accident that I became an audiologist, I'd never heard of audiology before, I did a science degree and then in between the my final year and my honours year I applied for a Graduate Employment Program," she said.
"It was to expose graduates to a career in the public service and it brought together all of my interests."
Ms Clutterbuck worked for the Commonwealth Acoustic Laboratory, now called Hearing Australia before moving into private practice which was "really unusual for audiologists at the time".
Ms Clutterbuck opened Gippsland Audiology in Morwell in 1983 and at the time it was the only privately-based audiology centre in the Latrobe Valley.
Ms Clutterbuck's husband Neil went back to university in 1984 to become an audiologist and started working at Gippsland Audiology in 1990, where they worked together for the best part of three decades.
The couple were even part of the committee in 1996 that founded the Australian College of Audiology.
Ms Clutterbuck retired as an audiologist in 2019, but continues to stay involved with projects that she believes are important.
"I have two research projects going currently, one with the National Acoustics Laboratory in Sydney and one with the University of Queensland, and we are also working through any avenue we can to try and get the government to measure the services that they are providing (in audiology are measured)," she said.
Ms Clutterbuck said that when she started in the industry the techniques that they were using were quite "primitive", especially before the invention of the cochlear implant.
"One of the hardest parts of my job was telling parents that their newborn baby couldn't hear and that they would have to develop other strategies of communication, but one of the most amazing conferences that I ever went to over in Perth, Mao's last dancer Li Cunxin, his daughter Sophie was born profoundly deaf and she now has two cochlear implants and she is a dancer and she can hear the music," Ms Clutterbuck said.
"Li Cunxin and Sophie opened the conference and to hear this young woman, she would have been 17 or 18 at the time, talk so fluently was just mind-blowing, I just thought 'I'm so glad to be an audiologist, to be part of something like that'," she told The Express.
Ms Clutterbuck was "amazed" when she received the nomination for OAM this year and did not think she would be honoured with the accolade.
"I was shocked, I was astounded when I got the nomination," she said.
"To be honest I didn't think I had much chance, I mean, I see the kind of people that get them and the wonderful things they do and I would never put myself at that level."
After this comment Mr Clutterbuck let out a small chuckle and said "I would".
Ms and Mr Clutterbuck moved to Gippsland in 1976 with their young family and Ms Clutterbuck said it was a great decision.
"Gippsland has been really good for us, not just professionally, being able to do things in lovely Gippsland is a great, we've run seminars and things down here and people are always say 'oh, this is where you live, this is lovely'," she said.
Reflecting on her extensive career and the hard work that she has done to improve satisfaction in audiology, Ms Clutterbuck said "if you're passionate about something – I think that you have to believe in yourself that you can make a difference and I guess that I have in a small way."