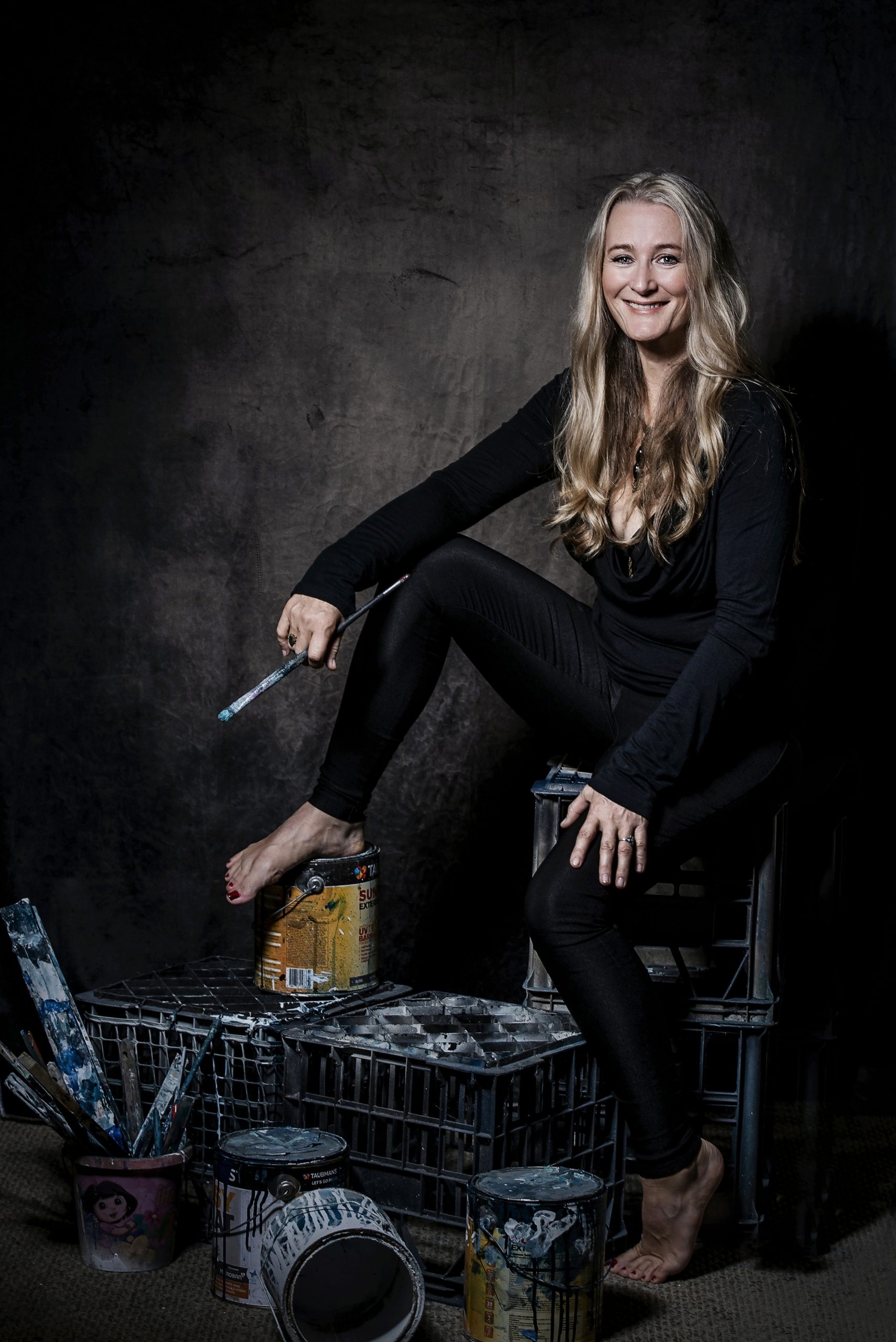 Gregor Mactaggart
LATROBE Valley art export Petra Meikle de Vlas is back in the national spotlight.

Ms Meikle de Vlas, now based in Cairns, has made the shortlist for The Art Lovers Australia Prize 2020.
Her piece Ashore, a mixed media work on a wooden board, is among the contenders for the competition, which offers $10,000 in prizes, and is judged by a panel and public vote.

"To be nominated for this prize is fantastic," she told The Express.

The recognition continues a memorable few months for the Willow Grove product, who shot to attention after having her art featured on The Block last year.
"It's been an exciting time since The Block," she said.
"The work being on the show was huge, but also The Block website, being a part of such a massive thing was a great experience."

Ms Meikle de Vlas, currently back in the Valley for a week, is also looking forward to her work being showcased in the United States as part of a relationship with Urban Road.
Urban Road specialises in prints of originals, with Ms Meikle de Vlas coming off a hectic period to finish works which will be showcased at an upcoming fair in Las Vegas.
"I didn't get a lot of time to prepare work, so I spent five days getting up at 3am, 4am, 5am and working 18-19 hour days," she said.
"I pushed myself mentally and physically to get the work done, because they are like sculpture's, not just painting.
"I strained the muscles in my arm after three days, but just kept working until I got the works done and more importantly dried before sending them to be scanned.
"I pulled out all the stops to finish 10 boards and believe it is the best work I've done."
Ms Meikle de Vlas is optimistic the toil will be worth it.
"There are just two 3D printers in the world, one in England and the other in China, that print up to 6mm depth, so they come out looking like the original," she said.
"It has the potential to be massive, especially when you consider the American market.
"My motto for 2020 is to be bigger and better."