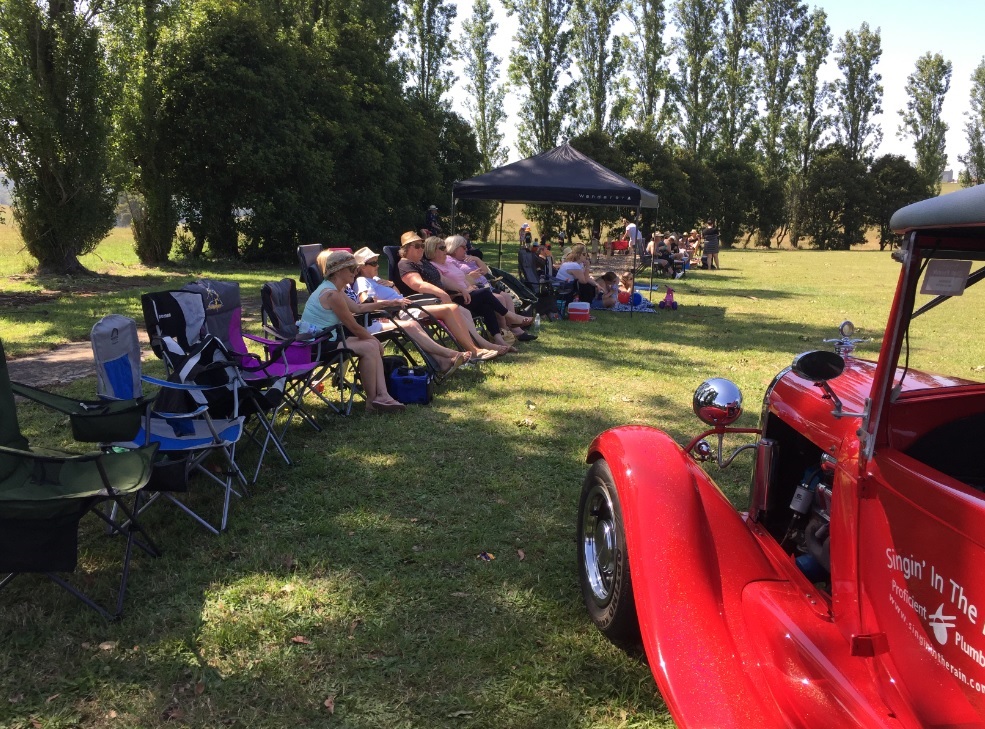 Kate Withers
With lofty ambitions to double last year's fundraising total, the team at the Erica Caravan Park knocked its now annual Australia Day cricket bash out of the park.

Organiser and park manager Bec Closter said she was "gob-smacked" the humble "hit and giggle" between campers and locals raised $1009 for the Erica CFA and $120 for the Erica Lions Club.
More than 130 spectators turned out to the Erica Oval to see the Australian spirit alive and well.
"It was phenomenal. It was so much fun and we had people we didn't expect to show up, show up and just have a go," Ms Closter said.
"'We were blown away by the support and Ambulance Victoria even turned up and set up for us without us knowing.
"The Lions (Club) had the barbecue going, we sold drinks and the bar was open and flowing – it was just an awesome day."
The campers stepped in to fill holes in the locals team sheet with players aged 5 to 75 padding up and rolling the arm over.
Umpire Trev Closter oversaw proceedings and decided to forego the traditional whites in favour of an on-theme kit of footy shorts, thongs and a sombrero.
"Trev did a dance every time somebody did well, which was hilarious," she said.
"No matter who it was or which team they were on, every single person cheered everyone on without any thought or hesitation."
The campers took bragging rights on the day and had their named etched onto the perpetual shield.
The match was such a hit that spots in the line-up for next year's installment are almost exhausted.
"When people were here they just came up and asked if they could come next year and have a go, so we're almost fully booked out for 2021," Ms Closter said.
"It was the most amazing feeling and the best day."