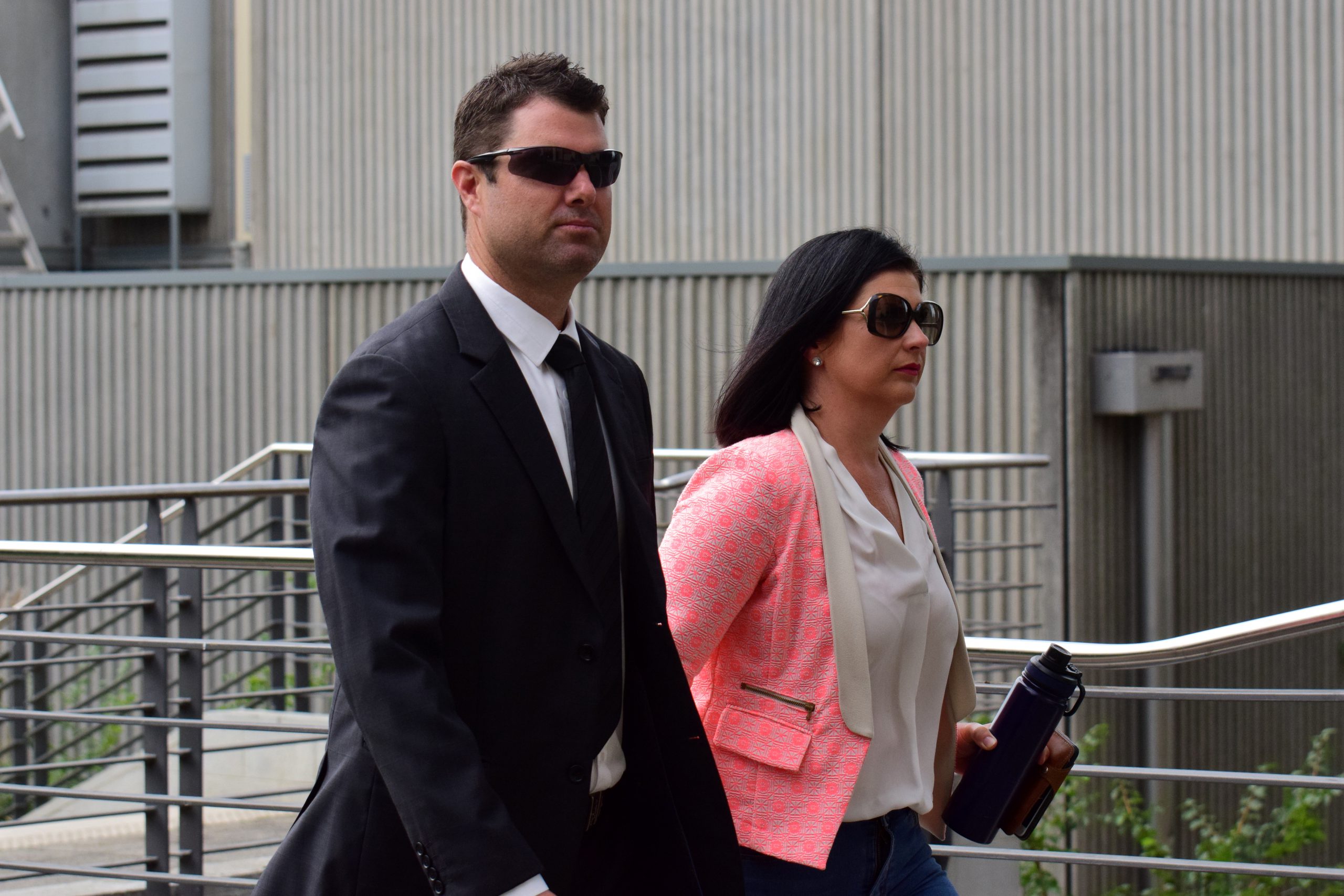 Kate Withers
A Latrobe Valley police officer has been convicted of assaulting a person in custody after a failed appeal hearing at the County Court last week.

Senior Constable Dallas Howell was placed on a 12-month good behaviour bond after being found guilty on two counts of unlawfully assaulting Daniel Hornsby while he was in custody at the Moe Police Station in 2017.

CCTV footage played in court last year showed Senior Constable Howell enter the cell where Mr Hornsby was being held on the night of September 8.
The vision, which lasts about 50 seconds, showed Mr Hornsby "kick out" at Howell before he was pulled off the bench by the Senior Constable.
Howell is then shown striking Mr Hornsby to the head and upper body multiple times on two separate occasions.
During the hearing in Morwell, defence barrister Nadia Kaddeche told the court a recorded conviction "has and will continue to cost Mr Howell dearly".
Ms Kaddeche submitted to the court an affidavit containing statistics about the prospect of re-employment for police officers with a recorded conviction.
"Things have changed in terms of making it much more difficult for him to remain in the police force … this has cost the family significantly," Ms Kaddeche said.
However, Judge Carolene Gwynn maintained there was "little prospect of (Howell) avoiding a conviction".
"The evidence is completely overwhelming … this was unnecessary behaviour on your behalf and there needs to be a clear message that this should not occur," she told the court.
"I am against you in terms of the submission that I should not record a conviction. I am against you.
"I do not take remorse into account; there is none. He had the opportunity to test the strength of the case against him. The case to me, against him, is overwhelming, but for me also the clear message that needs to be sent that police officers should not be a law unto themselves."
Judge Gwynn told the defence Howell's response to Mr Hornsby "kicking out" at him "was wholly disproportionate".
"Indeed, Mr Hornsby presented no threat," she told the court.
"I'm not satisfied the appellant believed his actions were necessary.
"Your client did not need to enter the cell in the first instance … after the first assault he again had the opportunity to leave … and yet the second assault occurred."
In ruling, Judge Gwynn told Howell she accepted he had "just snapped" on the night of September 8.
"I do accept, as I stated repeatedly, this behaviour – as abhorrent as it is – is out of character," she said.
"I have simply no idea why that occurred on that particular occasion. As indicated in the exchange with Mrs Kaddeche, I feel I simply have no choice in terms of recording a conviction."