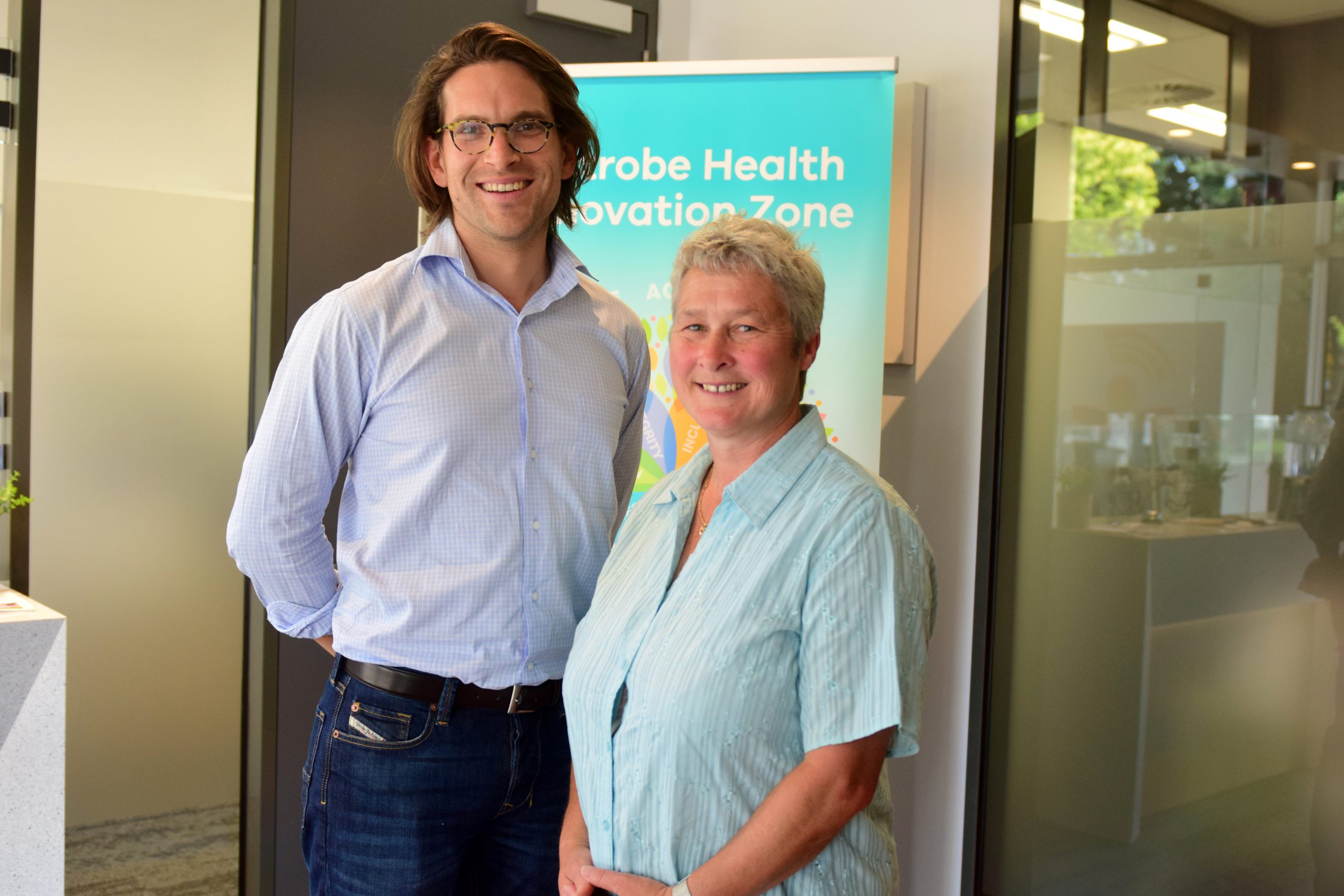 Tessa Randello
Vic Health chief executive Dr Sandro Demaio was in Morwell on Friday discussing priorities of Latrobe Valley residents.

Victorian Health Promotion Foundation (Vic Health) is an organisation that promotes good health for Victorians, run by the Victorian government.
Dr Demaio met with Latrobe Health Advocate Jane Anderson to discuss the needs of the area.
"Often we base (government) investments around what experts tell us and experts are usually sitting at a university somewhere looking at data, sometimes big population based surveys but, often we overlook people who have a huge contribution to make and they are the local experts and that's something that Jane's an expert in," Dr Demaio said.
Dr Demaio said he has been spending one day in towns around regional Victoria every week to "understand the challenges being faced by communities outside of Melbourne".
"Priorities of people are often different to what government and organisation might assume, so understanding the individuals here in Latrobe and in the regions around here is important.
"People in Latrobe are very concerned about access to and affordability of good, healthy food and making sure that good food is on the table for their family this week and next week.
"That doesn't surprise me but it's different from other priorities that the government might put forward first," he said.
Dr Demaio told The Express he was surprised and impressed by Ms Anderson's connection with the community and the way she expresses their needs.
"Jane was just telling me about how she's been spending time at the local bus stop listening to local people and local experts talk about the challenges that they're facing every day and I think it shows great leadership and an incredible sense of humility," he said.
Ms Anderson said the meeting was an important one for sharing resources and ideas of the Valley with a larger audience.
"What I want to talk to Vic Health about is what the community is seeing as a priority and what we want to see if how we can use the expertise of an organisation like Vic Health," she said.
"We've got the opportunity being in a health innovation zone where we can adapt different activities and different programs that may be used in other parts of the state and other parts of the world but to actually adapt them to what the local community is looking for and what their needs are."