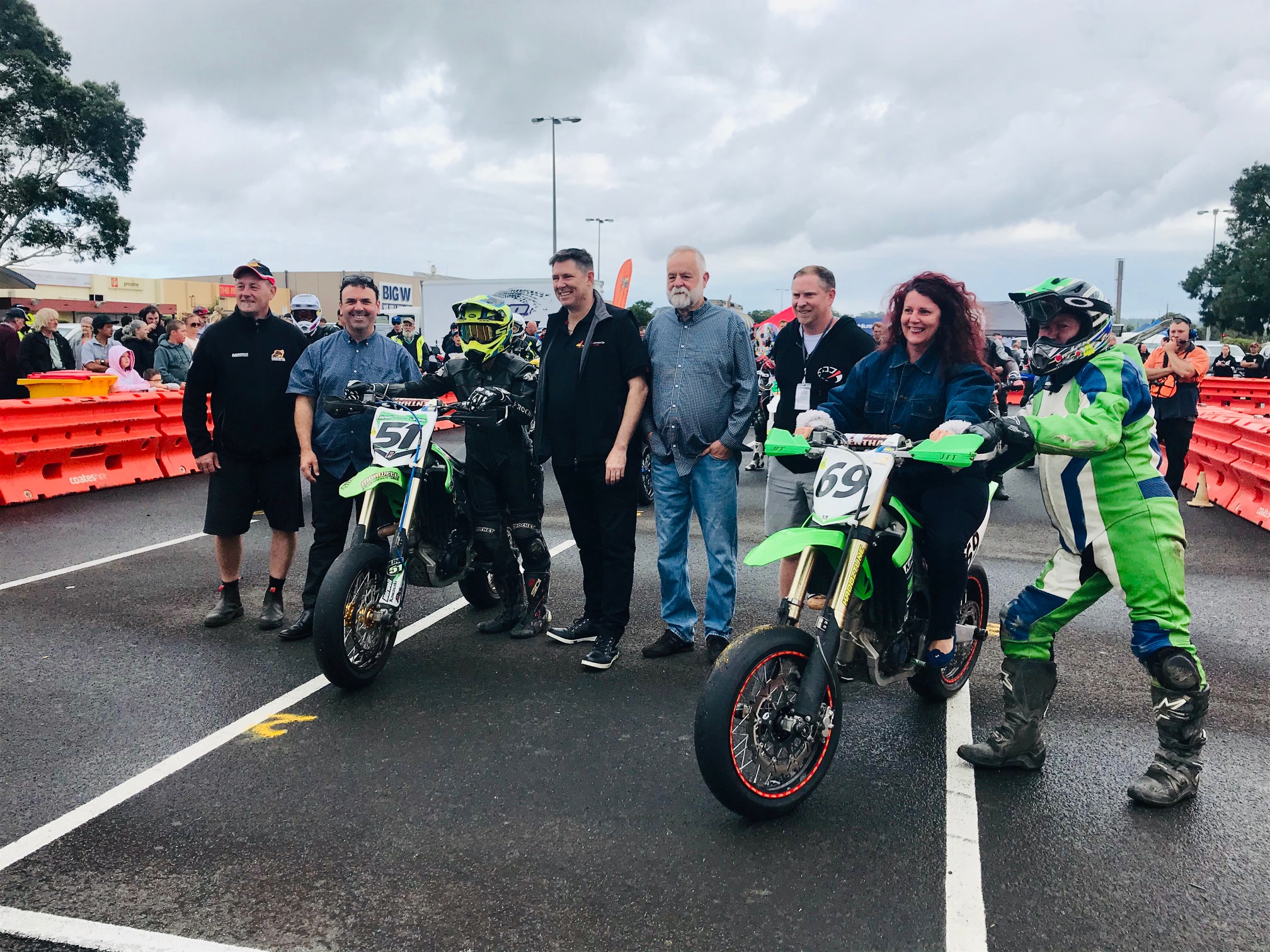 Tessa Randello
On Sunday the revs from the inaugural Latrobe Motorfest could be heard throughout the Valley.

The festivities started with motorbike riders practicing on the track while they waited for the rain to clear, then they were off.
Event organiser Nathan Cook said Motorfest proved a huge success.
"We think that there might have been around 10,000 people there throughout the day, we were really lucky with the weather, which allowed for everything else to go really smoothly," Mr Cook said.

"I was talking to a ton of the people they were really pumped and they were really excited that there was something like this in Morwell.
"It was amazing that there was something for everybody that's why I think so many people had such a great time."
Mr Cook said there were a few things that could be tweaked to have a better event next year.
"The racing finished about an hour earlier than predicted which is good because it meant there weren't any incidents, but people thought that meant Motorfest was over and started leaving," he said.
"Next year we will look at the schedule a little bit differently so that doesn't happen."
Mr Cook said that next year's event has not been confirmed yet but that they "are definitely hoping to have it again next year because for a first event it was pretty incredible".
Latrobe City councillor Darren Howe opened the proceedings on the "bloody brilliant" day.
"We sort of had something for everyone there was balloon twisting, bouncy castle for the kids and the huge car show with about 50 cars and probably another 15 bikes in the Show n' Shine," Cr Howe told The Express.
"The car show was a mixture of all sorts of cars some classics had been restored and there were even old Australian cars like the Holden HQ."
Cr Howe said the bulk of the work was done by Gippsland Social Motorcycle Club and Hartwell Motorcycle Club.
"It was a free event in the middle of Latrobe City, it was the perfect place to hold such a great event," he said.
The motorbike races drew riders from around the country to compete and once the rain stopped falling the competition was underway.
Postie Bikes: First Les Crowe; Second John Hazeldene; Third Max Porcino.
Supermotards: First Brad Matheson; Second Ben Currie; Third Rodney Hamilton.