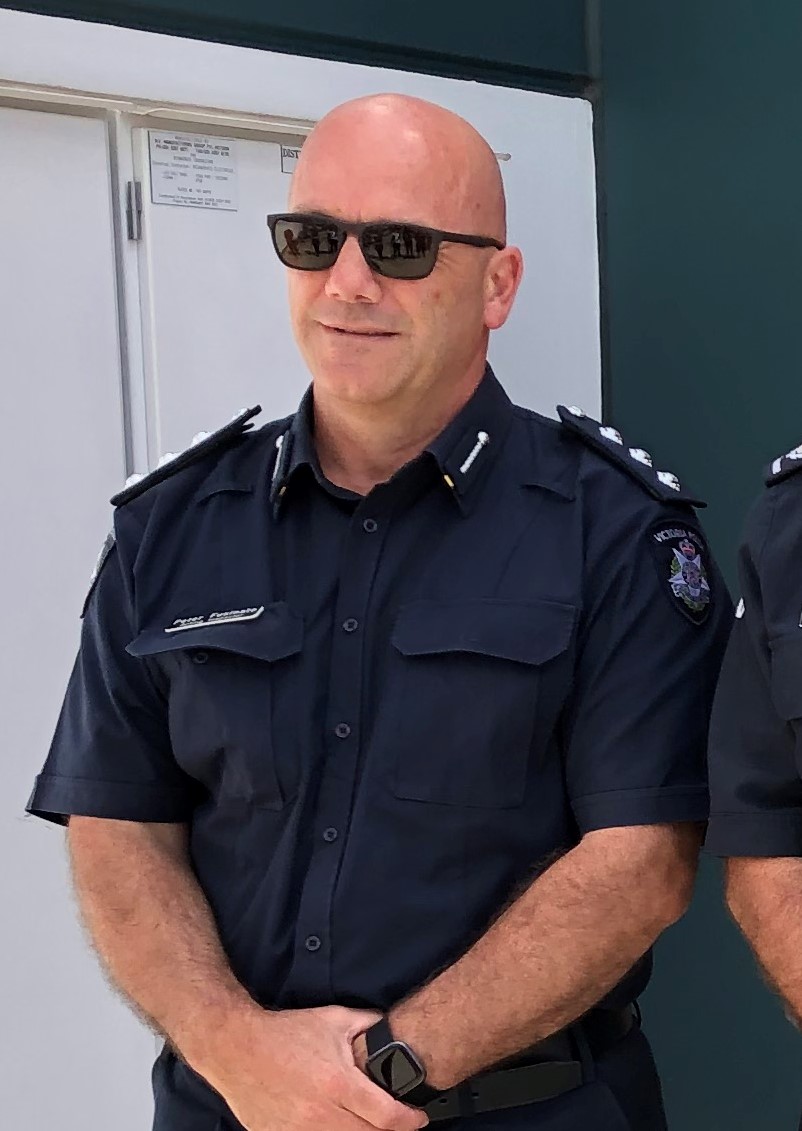 Kate Withers
Latrobe Acting Inspector Peter Fusinato and four other divisional members answered calls from residents to address an observed surge in burglaries, break-ins and vehicle-related crimes last week.

"I'm not going to make excuses in regards to the elevation of crime in Traralgon," Acting Inspector Fusinato said.

"In regards to Traralgon … it's certainly clearly evident in the last two months, you've managed to creep up to and probably pass Morwell (in terms of crimes occurring), which is disappointing.
"We are second in the state for crime per capita. We are second to the CBD of Melbourne, and that's the reality."
There are between 180 and 200 uniform officers in Latrobe, a large portion of which have been deployed to help with an increased demand for police presence in bushfire-affected regions.
Acting Inspector Fusinato said that during this time in December and January, theft-related crimes, particularly in Traralgon's West End, had drained resources from an already stretched division.
"It's a tough gig, we work hard at it and we've been under resourced. The normal response would be that we would rally the troops," he said.
"When we have an identified an issue within the division, we throw as much resources at it as we can.
"This was identified clearly in January with your crime spiking and we didn't have the resources to throw at it, so it's been a minimal response to the best ability we could.
"We generally find there's two or three or four different groups (of criminals) operating in the same area at the same time, and it's clearly evident this is occurring across the Latrobe Valley.
"It makes it difficult, whilst we're targeting certain identified people and we're actually arresting them … there are other people out there doing similar crimes."
But Acting Inspector Fusinato ensured residents deployed police were returning to the region and, most notably, that Latrobe would soon receive a big injection of uniform officers.
"We have been notified … the Latrobe Valley is going to have a considerable increase in police," he told residents.
"'And honestly, our crime statistics justify the increase. We will utilise the additional numbers to create task forces to address crime."
Morwell Crime Investigation Unit Detective Sergeant Shannon Murray said that in the last week alone police had executed four search warrants and laid more than 60 charges.
"We tried to remand both people that were charged but unfortunately they went before the court and they were released, which is out of our hands," Detective Sergeant Murray said.
"That's unfortunately the system we work in."