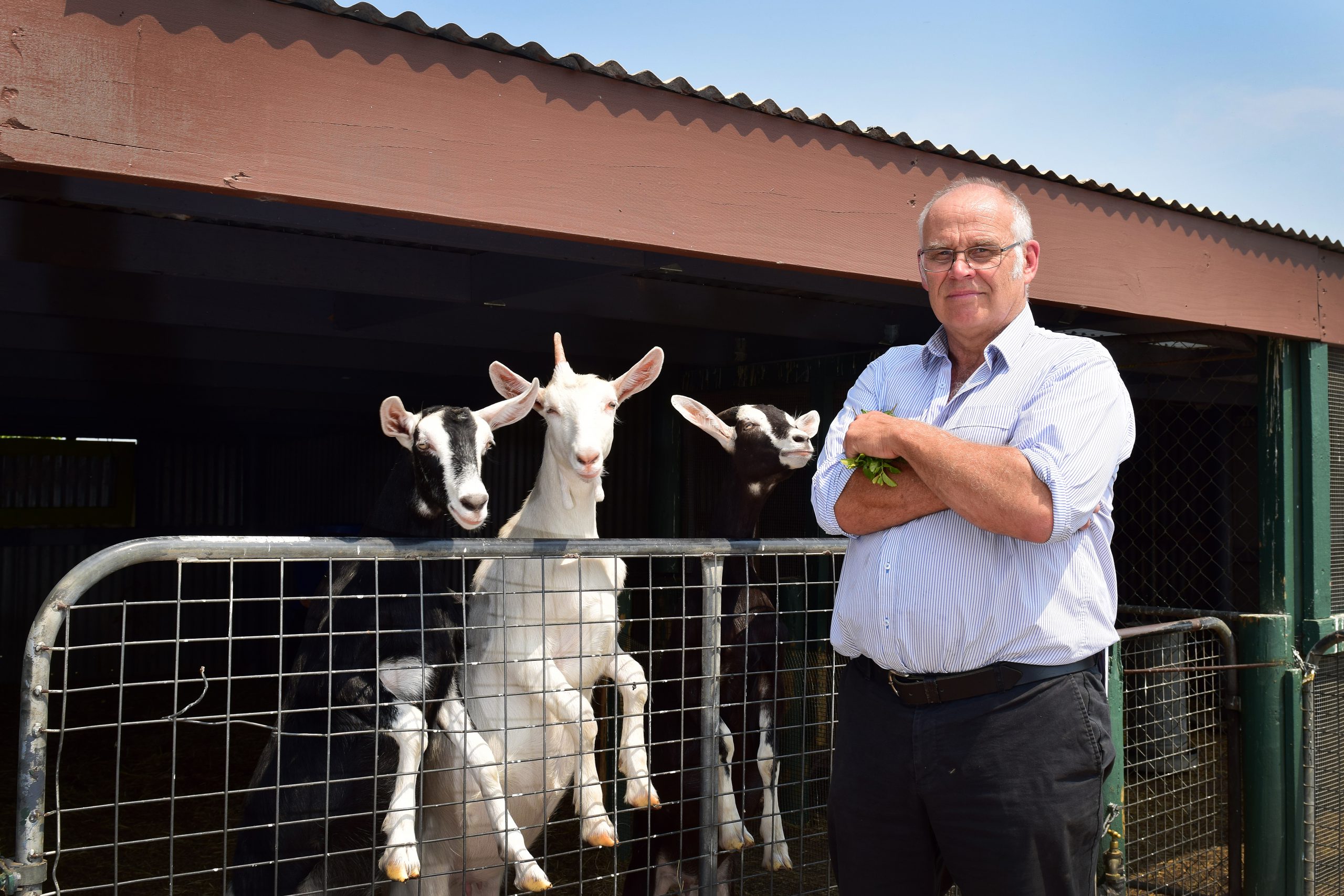 Michelle Slater
Victorian farmers will be left "exposed to covert surveillance at the whims of vigilantes" according to Yarragon goat farmer John Gommans who has slammed the recommendations of a parliamentary inquiry into animal activists on farms.

The Parliamentary Inquiry into Animal Activists on Victorian Agriculture handed down 15 recommendations in a report on Wednesday afternoon.

However, critics claimed it strayed from the terms of reference which included improving protections for farmers' privacy.
Mr Gommans said the inquiry's recommendations "smacked of political interference" and was "full of ambiguity" which could leave activists free to "put a hidden camera up with impunity".
He was particularly concerned about the first recommendation which he feared was "left open with no clarity".
The recommendation suggests the state government consider codifying public interest exemptions in the Surveillance Devices Act, which the Nationals said would "leave a shiver down the spines of farmers".

"There is some uncertainty in the legality of covert surveillance and trespass by activists, and there is some ambiguity about the public's right to know," Mr Gommans said.
"It doesn't address the right to farm and it doesn't address any guidelines as to what the legislation should be. I find it unclear, it doesn't recommend how the law should be interpreted."
Mr Gommans gave evidence at the inquiry in Morwell last year after his Gippy Goat and Caldermeade Farm and Café were invaded by radical activists in 2018.
The Gippy Goat had also been subject to hidden cameras which revealed footage of kid goats being killed with a bolt gun, shown to the inquiry by activist group Aussie Farms at a hearing in Melbourne.
Mr Gommans fears the recommendations may have "made things worse" for farmers as "activists are potentially now empowered".

"This means anybody with a grievance or a claim there is cruelty on a farm can undertake covert surveillance under the public's right to know," Mr Gommans said.
Some of the other report recommendations included CCTV cameras in slaughterhouses and an end to live chick shredding and blunt force trauma on goats, pigs and cows.
It also included strengthening biosecurity laws as well as on-the-spot fines for non-compliance to minimise the risk of animal rights activists spreading pests and diseases.
Nationals Member for Eastern Victoria Melina Bath and said she would call on the government to reject the first recommendation.
"This report does not back farmers, I feel anxious that some recommendations do not support law-abiding farmers in favour for activists who take the law into their own hands," Ms Bath said.
"This is setting a dangerous precedent. It would send a shiver down the spine of farmers, it's not good news if it's adopted as it provides legal protection for activists who trespass on farms."
Ms Bath said some recommendations were created without any input some key stakeholders from the agriculture industry and were not part of the terms of reference.
The inquiry received 500 written submissions and heard evidence from 57 witnesses including farmers, abattoir owners, transport operators, animal rights activists, regulators and Victoria Police.
To see the report, visit parliament.vic.gov.au/eic-lc/article/4205.