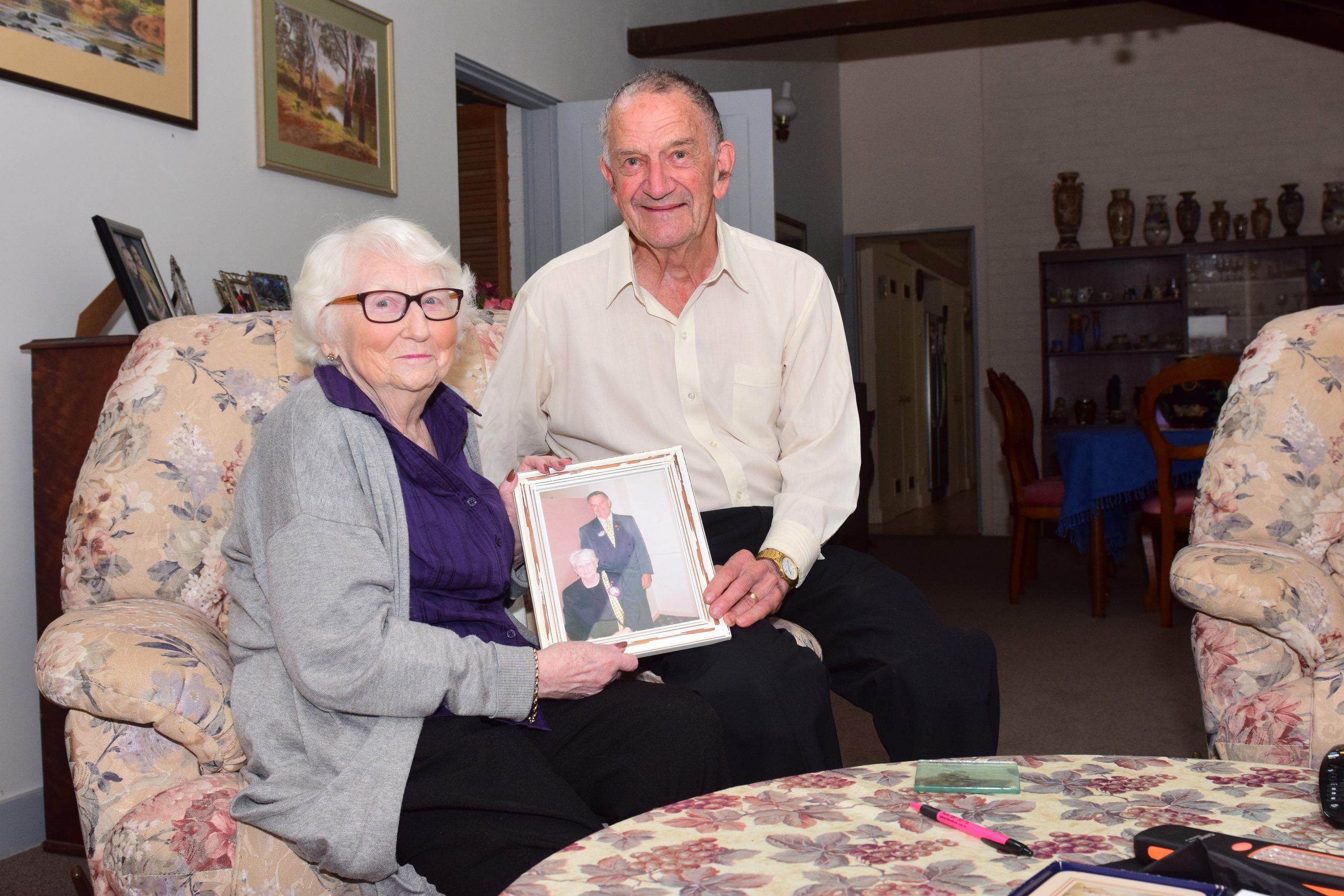 Tessa Randello
Judith and Ron Bell are set to celebrate their 60th wedding anniversary on February 26.

Mr Bell referred to the occasion as "just the diamond anniversary" with a chuckle and has already purchased a diamond ring for the occasion.
The couple has dedicated their lives to others; fostering children, housing victims of domestic abuse and continuing to work with people suffering with substance abuse through the Twelve Step Program.
The couple met through their mothers at a local festival and started dating while Mrs Bell was a florist and Mr Bell was a painter.
Mrs Bell's wedding dress was handed down to her granddaughter, who was also married in the classic frock.
The Bells were married in Surrey Hills and lived in the outer suburbs of Melbourne before settling in Jeeralang six years ago.
Despite the couple's obvious love for one another, their story has not always been a picture-perfect one.
"When we got married I had a problem with alcohol, I was an alcoholic back then," Mr Bell said.
"We got our own place in Olinda, when we were there my problem had escalated and the doctor intervened and told me about a place in Adelaide and said that if I wanted to get help I could go there, so I did for six months of rehab.
"I was grateful that my wife stuck with me, I don't think I'd be where I am today without her."
After his recovery, Mr Bell started working at Ashendene Boys Home, where he worked for more than 20 years until it was shut down in 1988.
The couple lived close to the site where their family grew, they both said that they have "two natural children, 517 sons and 98 babies".
The babies referred to were fostered by the couple while their prospective parents went through the adoption process.
Pictures of the babies still hang on the wall at the Bells' home.
In 2007, the Bells received a Pride of Australia Mateship Award and Mr Bell said as far as they know they are the first couple to receive the award.
"When we were looking after domestic violence victims, we were threatened with a gun one night from an irate husband, but we've absolutely enjoyed doing it, we couldn't do any of this without loving it," he said.
"I have no regrets of the traumas of my early life because I've been able to deal with each situation and accept that those things happen and get on with life."
Mr Bell has been a Lions Club member for 28 years and Mrs Bell for 25 years.
"I went out to different clubs that only had men and encouraged them to have more women, I was the first woman at all of my Lions clubs," she said.
"I've tried to cut down on all of the things that we do, but it doesn't work."
Mrs Bell was surprised when she saw the ring Mr Bell had purchased for their anniversary.
"It's a beautiful ring and it was beautiful to hear how much it cost. I thought 'holy smokes, no wonder you never had any money'," she said.
Mr Bell just replied with "you're worth it".
The couple will celebrate their milestone at a dinner with their two children, three grandchildren and two great-grandchildren.