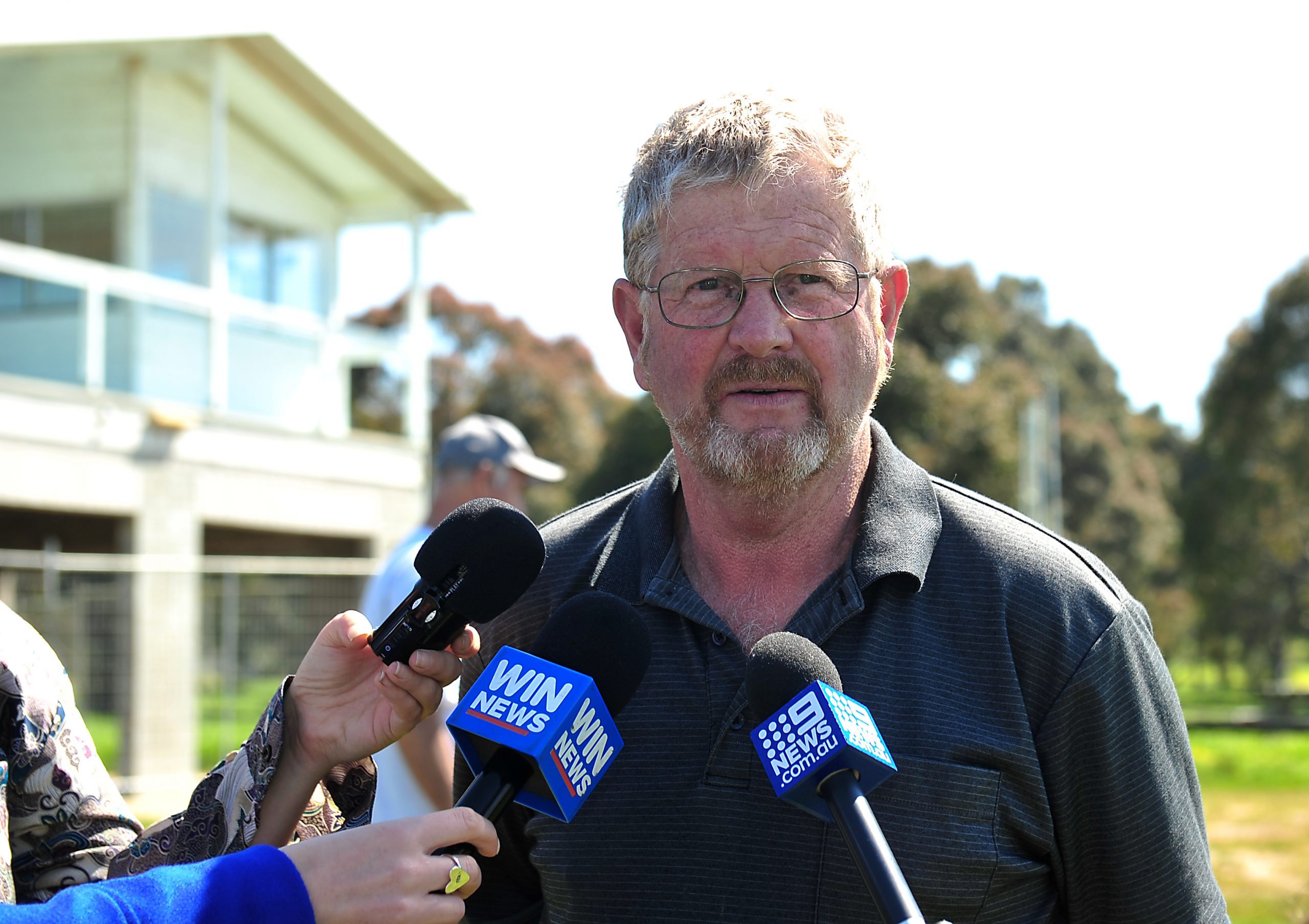 Michelle Slater
The Latrobe Valley Yacht Club has entered into talks to permanently relocate to Lake Wellington after it was forced off Hazelwood Pondage almost two years ago.

LVYC commodore Don McCowat said the club had begun negotiating with the Lake Wellington Yacht Club after exploring options to establish facilities at Lake Narracan or Blue Rock dam.
"We decided with much pain and anguish to enter into talks with Lake Wellington, we can co-exist with them, but some work and negotiation needs to be done with them," Commodore McCowat said.
"There are some very sad and disappointed members, some have been in the club for 50 years and they are frustrated and hurt at the way this has turned out, we feel no-one's wanted to help us."
The yacht club had to stop sailing on Hazelwood Pondage when energy company ENGIE permanently closed it and began lowering water levels due to structural concerns over the dam wall.
Community members banded-together to push the state government into taking over the pondage to keep it open for recreational uses.
However, the state government had backed away from taking over the asset which would require tens of millions of dollars to get it up to scratch.
"We've had our run and basically have been told to bugger off. I'd still like to see someone take over the pondage and open it up again," Mr McCowat said.
The LVYC moved out of the pondage in September and has been holding events between Lake Wellington, Lake Narracan and Blue Rock Dam.
Mr McCowat said a Latrobe Valley Authority-funded strategic plan was commissioned to examine other options for the club, which required purpose built facilities such as storage and boat ramps.
He told The Express the study found that relocating to Lake Narracan or Blue Rock Dam were either financially unviable or had land and planning restrictions.
The LVYC formed in 1964 and had run major events such as the annual Sauna Sail and all-abilities Sailabaility program.
Independent Member for Morwell Russell Northe had been helping the community in its bid to reopen the pondage, including facilitating a delegation to state parliament last year.
He said it was "bizarre and hypocritical" that the state government would allow the pondage to close "without a whimper" while asking the community to identify sport and tourism opportunities in the region.
"Whilst it's hopeful that the LVYC and its members have a future to also know that its future won't be within the Latrobe Valley area is so incredibly disappointing," he said.
"It simply defies belief that the state government has not shown one skerrick of interest in keeping Hazelwood Pondage open to the LVYC and other stakeholders including recreational users, swimmers and even emergency service agencies."