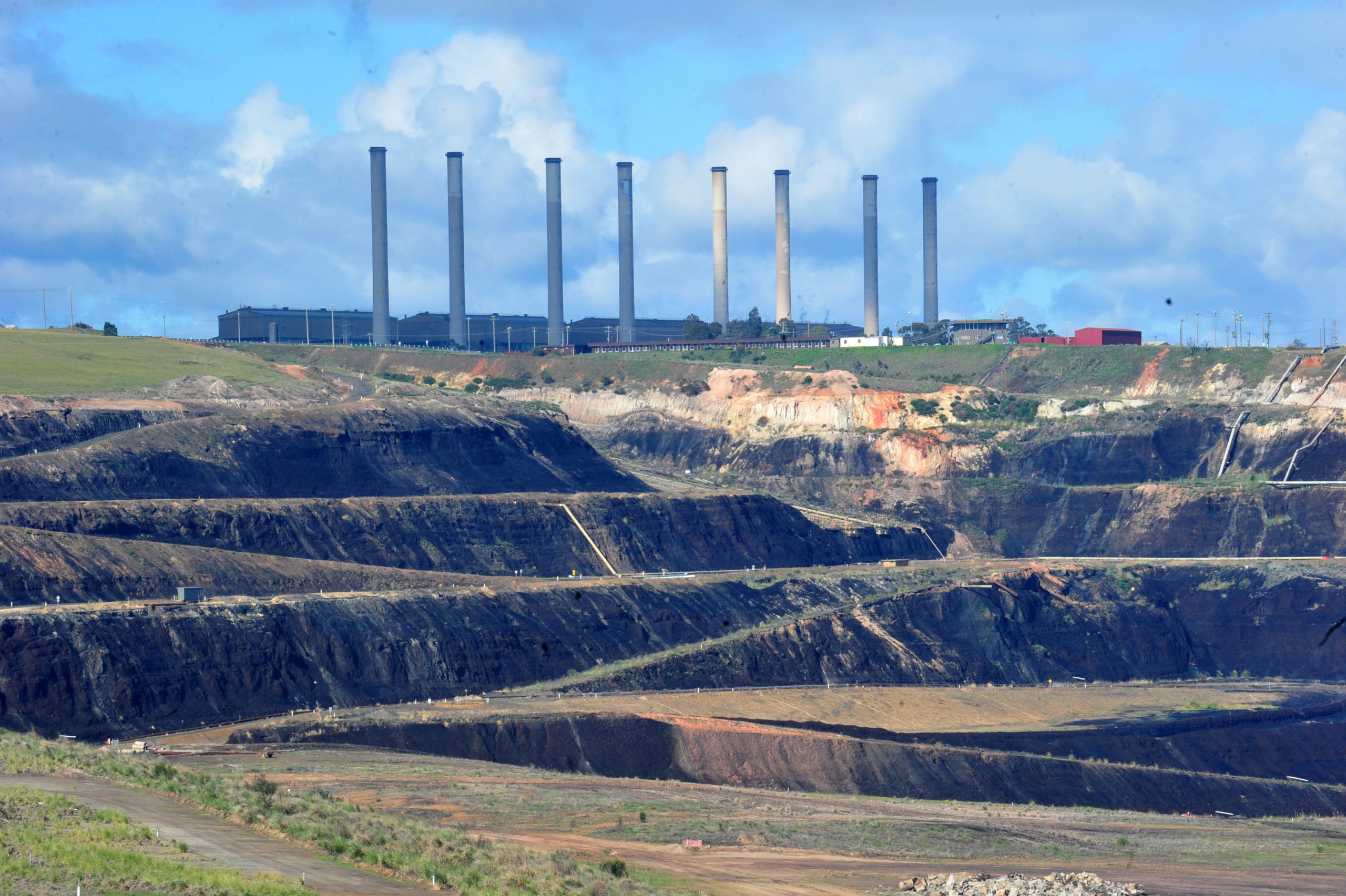 Michelle Slater
Latrobe City Council wants the state government to complete an Environmental Effects Statement as part of plans to use water in rehabilitating the Valley's brown coal mines, in a submission made to the Latrobe Valley Regional Rehabilitation Strategy.

Council endorsed a draft submission into the LVRRS on Monday night outlining its concerns and priorities on the future of mine rehabilitation in the Valley.
Latrobe City councillor Graeme Middlemiss said much of the debate around mine rehabilitation had been focussed on "what the mining companies want".
"They seem to want to get out quick, fill the mines with water and let's get out of here," Cr Middlemiss said.
"I understand the reasons for that, but the real issue is, is the water available? What will be the effects on the environment be?"
The submission's key points included concerns that "only lake based options" for rehabilitation was being considered. It stated concerns about "regional water security in a drying climate" with "impacts this may have to current and future value adding uses" as well as environment values and job creation opportunities.
It also included community concerns about on-going fire risks around lake based options given the time required for filling voids with water.
The submissions also outlined concerns about a lack of community, environmental or economic impacts assessments with lake based options, as well as assessments around opportunities and risks.
"What we are looking for in the community is a safe outcome but one that doesn't deprive our community of a future use of available water," Cr Middlemiss said.
"Much more work needs to be done at government level into what is the future of mine rehabilitation, this report spells that out."
The submissions calls for an EES to be prepared prior to the approval of a declared mine rehabilitation plan. It said mine rehabilitation must adopt precautionary principles, minimise impacts on natural resources and be "future proof" for a changing climate.
It calls for the government acknowledge its role in ongoing monitoring, maintenance and management of mine areas.
Latrobe City also wants progressive mine rehabilitation with agreed milestones and outcomes to be achieved, "considered critical to resolving the risk of mine fire".
Councillor Sharon Gibson described a full pit lake as "quickest, cheapest" option for mining companies.
"I'm trying to understand why the government's been going along with that because it's supposed to be here for the whole community, this is not helping us," Cr Gibson said.