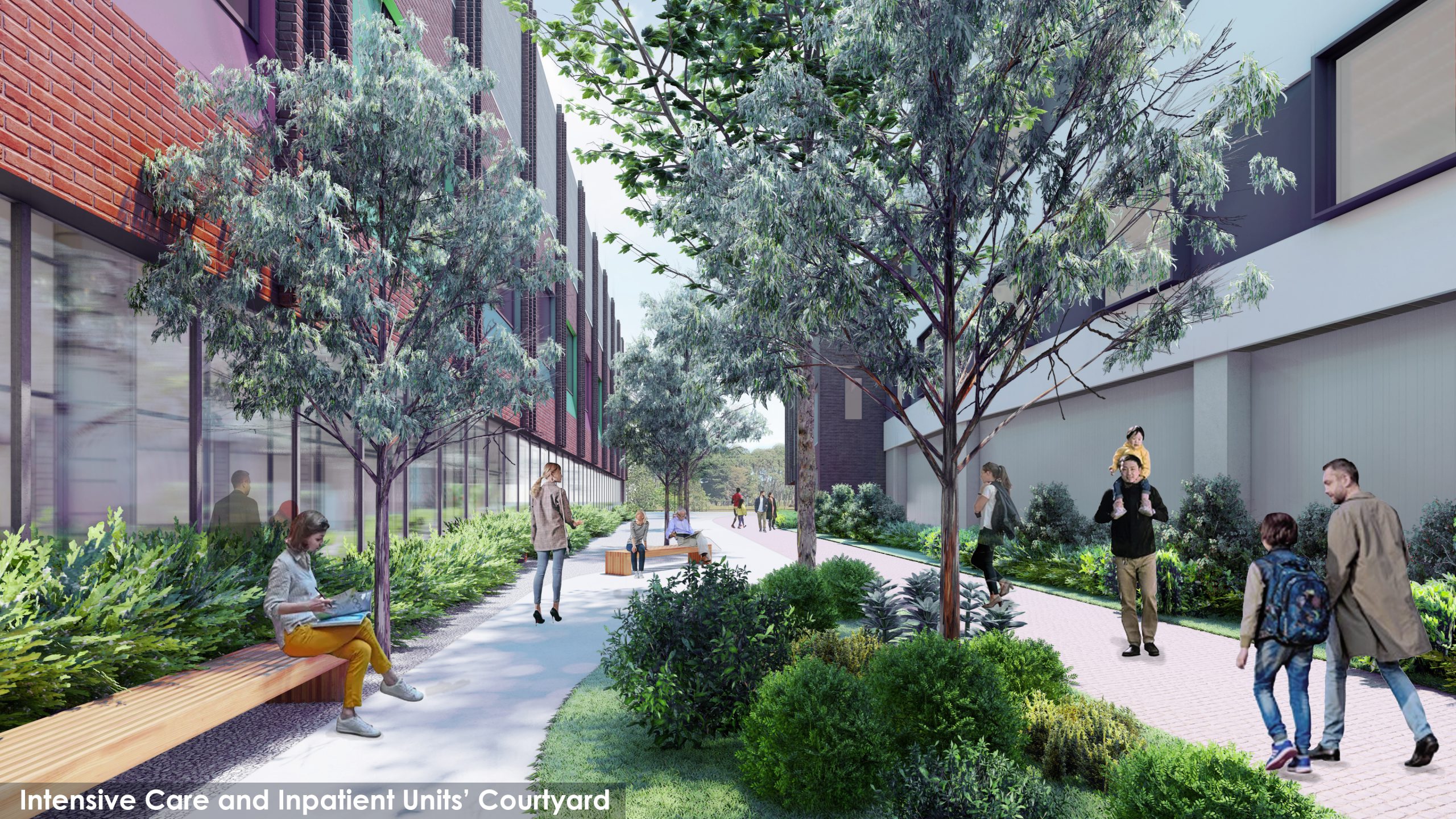 Cher Jimenez
A MASSIVE expansion at Latrobe Regional Hospital is set to begin soon with the $217 million state-funded project expected to provide new beds and state-of-the-art facilities for Gippsland patients.

Labor Member for Eastern Victoria Harriet Shing unveiled the first designs for LRH's Stage 3 expansion which includes its maternity ward, operating theatres, additional emergency department and state-of-the-art equipment.

Ms Shing said the expansion would mean two new birthing suites, six new maternity beds and special care nursery cots and a kids' play area to ensure that local mothers have care closer to home.
The project will also include three new operating theatres, 44 new beds and an extra 14 new medical and surgical beds that will enable the hospital to provide up to 6200 more elective surgeries every year and cut waiting times.

The expansion will also create six new intensive care beds and an additional emergency department bay including 227 new car parking spaces.

Ms Shing said around 600 construction jobs would be created through the project which is expected to be completed by 2023.
LRH chief operating officer Don McRae welcomed the announcement and said the hospital would be repurposing its vacant lot next to its new emergency department.
"It will help us to become a true regional hospital for Gippsland," he said.
"We will have facilities that will be state-of-the-art and help us deliver the service that Gippsland people deserve in a modern and friendly and welcoming environment."

Mr McRae said the expansion aimed to build LRH's self-sufficiency so Gippsland patients needing more complex health care would not need to travel to Melbourne.
"We hope to get to about 90 per cent self-sufficiency, so we're looking at 2023-2025 to get to that goal," he said yesterday.
He said the hospital's patient intake would likely increase by 50 per cent in the next 10-15 years as a result of expansion works.
LRH general manager of planning and redevelopment Angela Jacob said they had been visiting other health facilities in the state to look at best practices and models to deliver the best care for Gippsland patients.