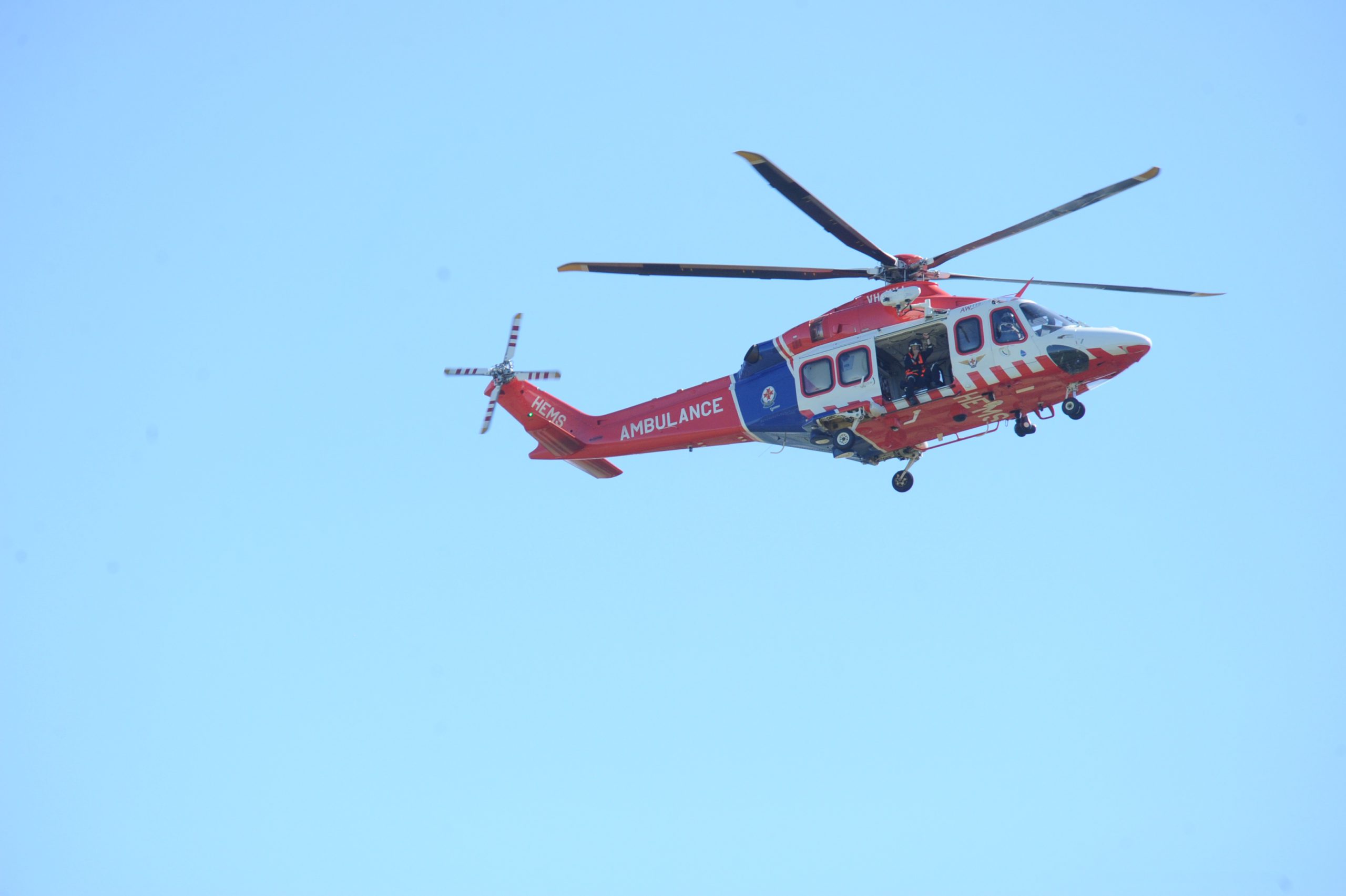 Kate Withers
Paramedics are treating six people after a collision in Trafalgar this morning.

Emergency services were called to the scene on the Princes Highway near Sunny Creek Road just after 8.30am.

A man in his 40s was airlifted to the Alfred Hospital with upper body injuries and a teenage boy was airlifted to the Royal Children's Hospital with lower body injuries.

Three people- a teenage girl, a teenage boy and a woman in her 20s were taken to Latrobe Regional Hospital with minor injuries.

A man in his 20s was taken to West Gippsland Hospital for observation.

The Department of Transport earlier issued an alert saying all eastbound lanes are closed on the Princes Highway due to a serious collision and traffic was diverted onto Nine Mile Road for about two hours.

UPDATE (11:15AM) – The Princes Highway has re-opened.