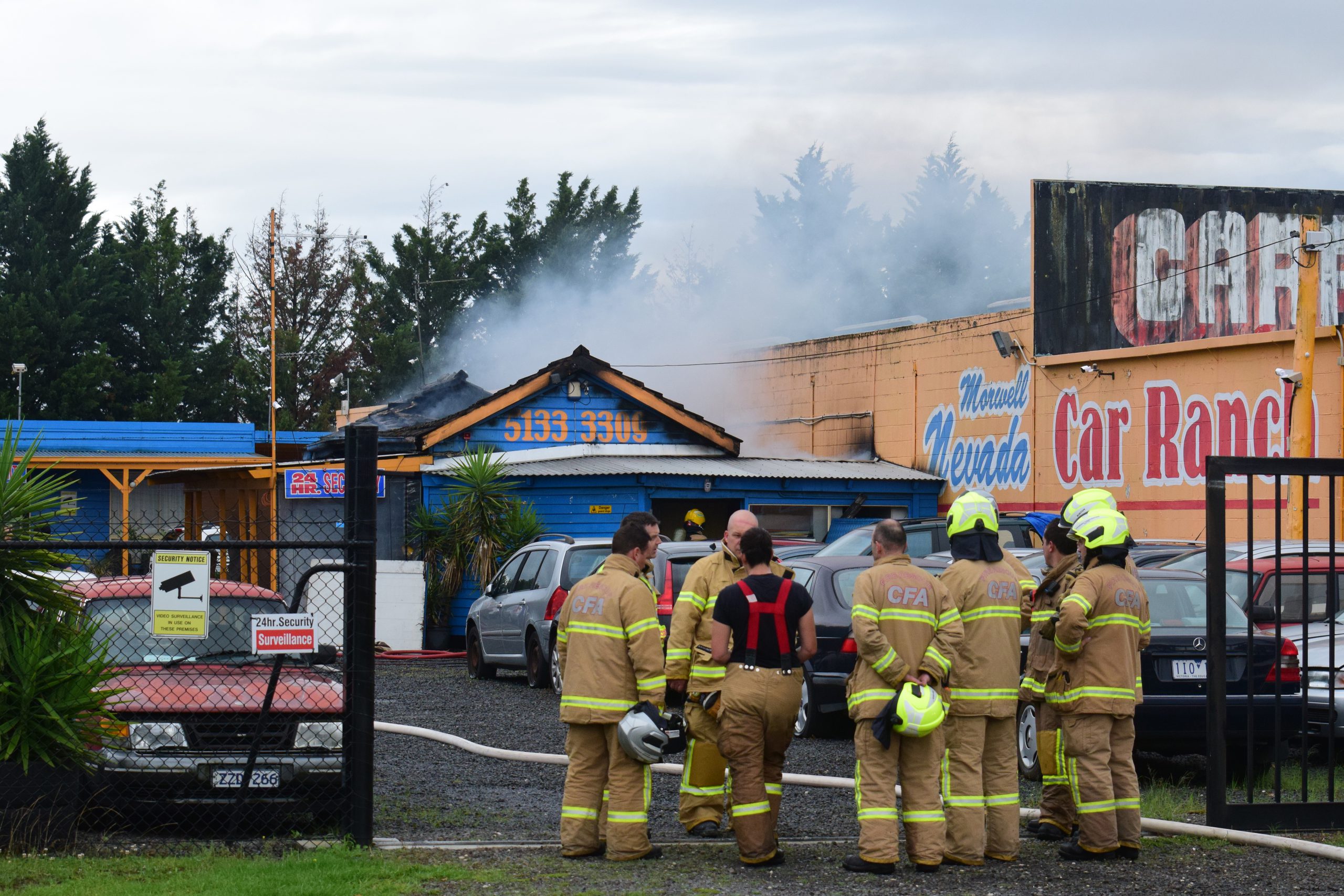 Kate Withers
A blaze which broke out in Morwell this morning has caused extensive building damage at a used car dealership.

Six units from the CFA and local police were called to the Morwell Nevada Car Ranch on Princes Drive about 7am on Tuesday to find the rear office alight.

"First of all crews made contact with the owner who was out the front and ensured there was no one inside the building," District 27 Commander Chris Loeschenkohl said.

"Once they had established there was no one inside the building they concentrated on extinguishing the fire.
"There was the chance that it could have spread – it was the quick actions of the crews that prevented that from spreading to the cars and also the neighbouring carpet factory next door."
The blaze took about 30 minutes to contain, however crews encountered difficulties when attempting to access the building's electricity.

"Crews were hampered by not being able to isolate the electricity, so we had to wait until the electricity was isolated to actually get in there and make sure everything was extinguished," Cdr Loeschenkohl said.

The cause of the fire is being investigated by the CFA and Victoria Police.