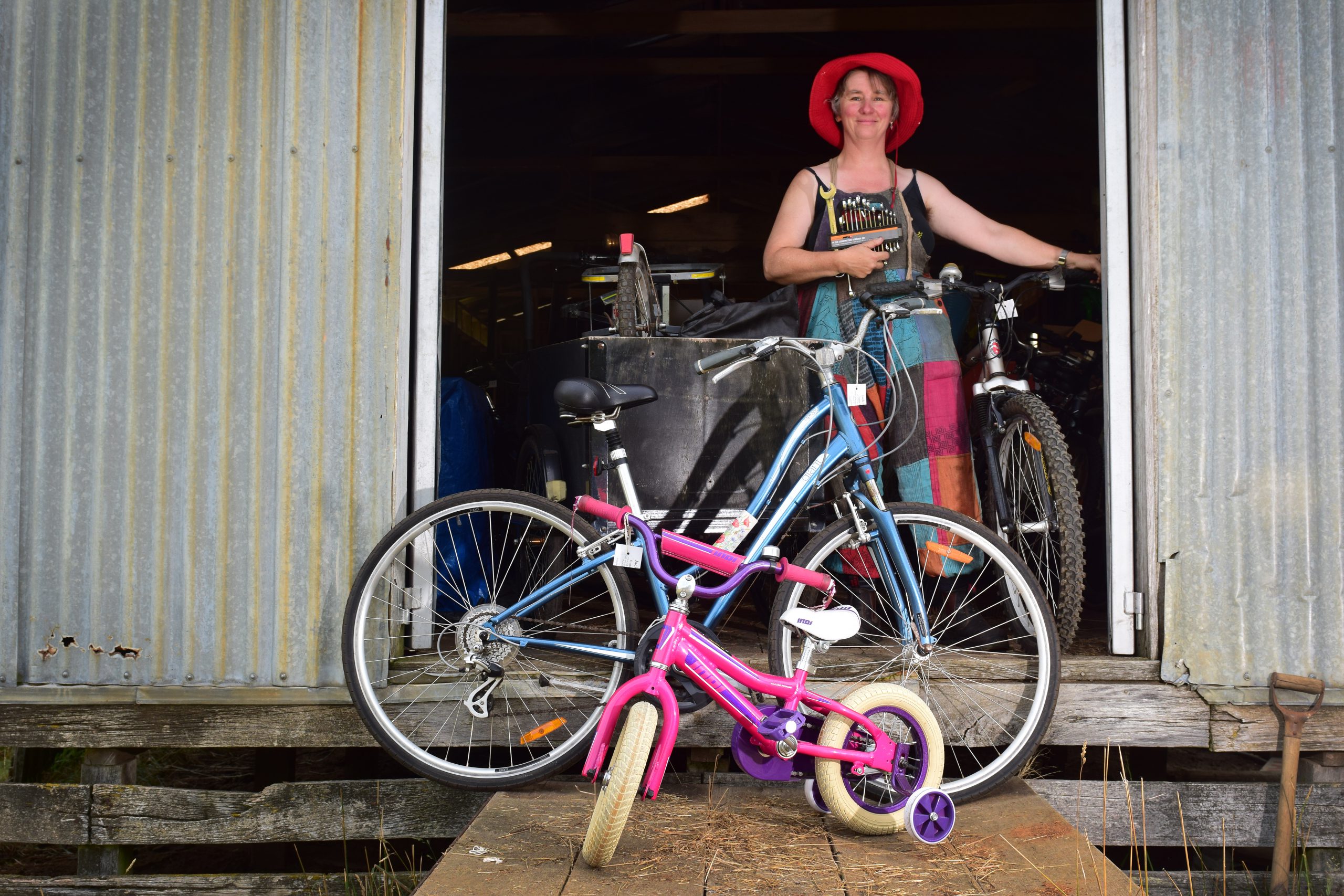 Tessa Randello
Mirboo North and District Fire Recovery Group delivered more than 80 bikes to Mallacoota earlier this month.

The bikes were donated in response to residents requests and include four cargo bikes, which can carry heavier loads.
Penelope Swales was one of the organisers of the donation and said the bikes came from "all around Gippsland up to North of the city".
Ms Swales said because people who were part of Mirboo North and District Fire Recovery knew residents of Mallacoota they could ask exactly what needed to be donated.
"I was talking to one of my friends and he said that he needed an electric cargo bike, so I went looking for one and Dutch Cargo Bike in Moorabbin did a very generous donation of half price, because they are a very expensive item," she said.
"We got that in first and that led to a conversation with other people in the area who have lost bikes so I got them to put me together a list."
The list comprised approximately 50 residents who lost bikes in the fire and even had 10 balance bikes donated for the kinder in Mallacoota.
"Mallacoota is a town where bikes work, a lot of country towns there are a few houses and you have to drive half an hour to get groceries but Mallacoota is not like that,"Ms Swales said.
"With the people in that town being cut off from fuel for a couple of weeks, it really made people think 'what are we dependent on? And can we be more self-sufficient?'"
Penelope said the group also had additional donations of plants and potting mix for the Mallacoota kindergarten's garden, helmets and bike accessories.
Mirboo North resident Leonie Macallister hand-made 50 cards to send to the people of Mallacoota with the bikes.
"I did a card-making group at the Saint Mary's Church and then I started doing that and I do knitting as well," Ms Macallister said.
The cards were all different sizes and were filled with messages for residents receiving the bikes.
Ms Macallister is also part of a knitting group making pouches for wildlife injured in the East Gippsland bushfires.
Ms Macallister's mother Heather Harris was involved with helping the Mirboo North and District Fire Recovery Group and let them know about her daughter's skills.
"Considering that Leonie has a disability I am really glad that I put my hand up for Leonie to help, it's great that people are all doing what they can to help," Ms Harris said.