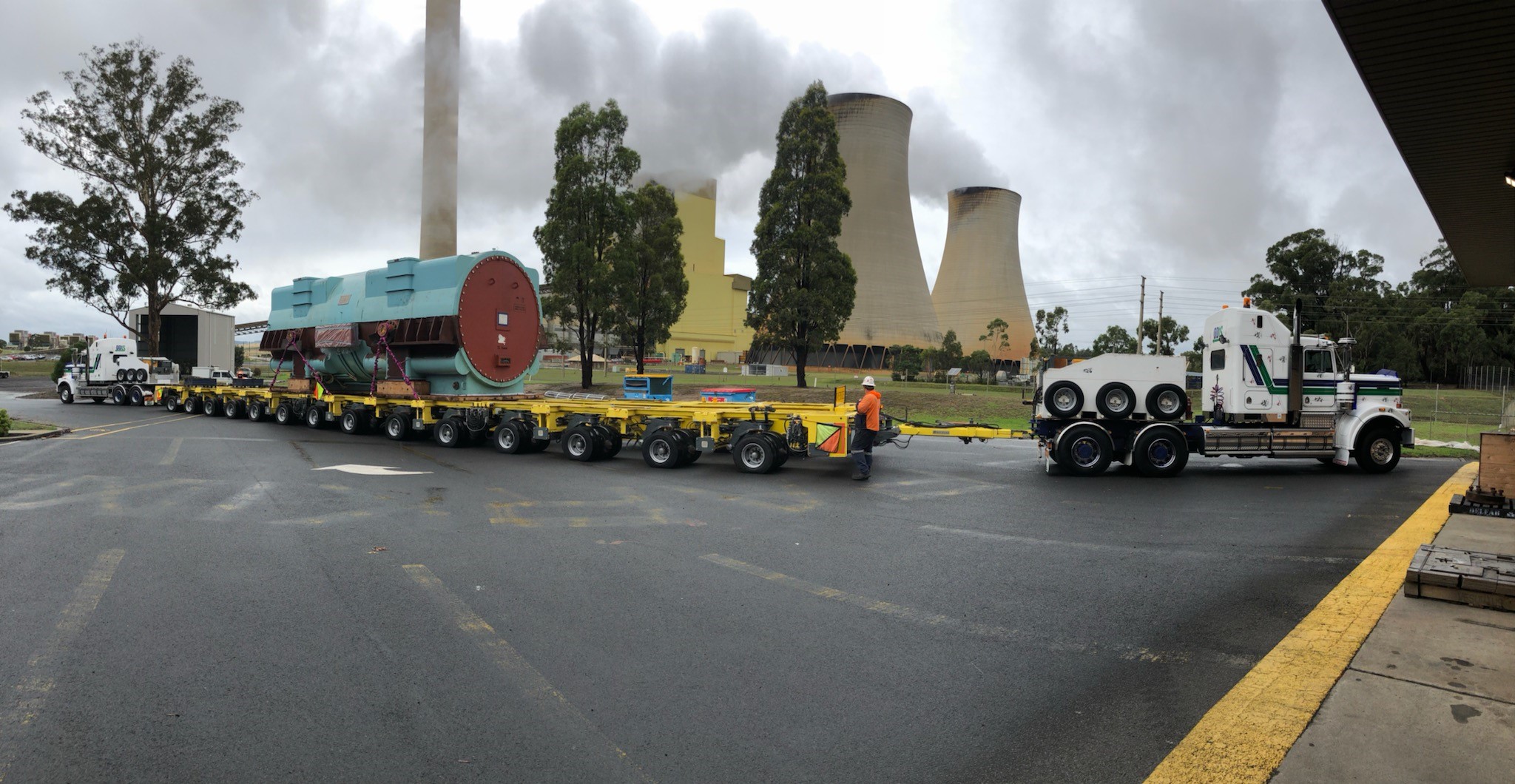 A 250-tonne generator stator has been moved from Loy Yang B Power Station to Morwell to be given a new lease on life.

Overseen by managing contractor Downer, the stator will be rewound at Genertech Morwell by six local Latrobe Valley staff and supported by six specialists from Queensland and Japan, from DMH, Downer's Alliance with MHPS.

The process involves changing out the old windings with newly designed bars and clips to make it more efficient.

This is the first time a generator stator has been moved from a Latrobe Valley power station to a local site, with the task previously being done interstate, overseas, or on the power stations' site by specialist staff.

Loy Yang B General Manager Tony Hicks said it was pleasing that the job could be done locally.

"It is fantastic that our contractor Downer has teamed with Genertech to undertake the job in the Latrobe Valley," Mr Hicks said.

"Genertech has helped with our stator rewinds in the past and this is a great opportunity to show they have the right infrastructure and expertise to take on this kind of work locally and from all over Australia."

Mr Hicks said works to rewind the stator would increase its efficiency and improve reliability.

The stator was removed from Unit 2 during Loy Yang B's major upgrade last year having reached its planned end of life after 25 years in service.

Once the work is completed at the Morwell site, it will be returned to Loy Yang B mid-year and installed into Unit 1 as part of the September major unit upgrade.

This will complete the upgrade of both generators at Loy Yang B, with the first generator supplied and installed by Downer in May 2019. Executive General Manager of Downer's Asset Services business Pat Burke said Downer was pleased to support local employment in Victoria.

"Downer is committed to supporting the communities in which we operate, and together with our customer we're delighted to be able to provide skilled labour opportunities for the Latrobe Valley workforce," Mr Burke said.

"This highly technical work requires extensive experience in engineering, maintenance and overhaul for the power generation sector and Downer is proud to be able to bring this expertise to the project."