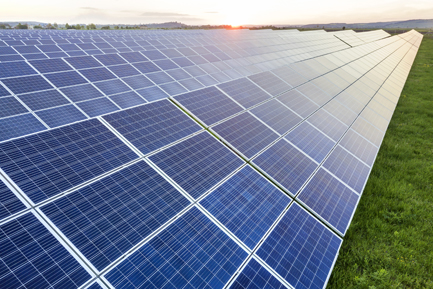 Michelle Slater
Locals are being invited to hear about plans for a new solar farm on Tramway Road that could power about 16,800 homes and reduce about 21,000 tonnes of emissions a year.

ARP Australian Solar is hoping to submit a planning application to the state government by the end of April to build the Morwell Solar Farm.

ARP director George Hughes said they had first held a public meeting two years ago and had since tweaked a few points which included additional landscaping and changed access points.
Mr Hughes said he encouraged all residents to come along to the drop-in session at the Morwell Bowling Club on Tuesday, March 10 between 3.30pm-8pm, where ARP will "happily share information" and welcome all public feedback.
The proposal includes a 70 megawatt solar farm consisting of 230,000 solar panels on the 157 hectare parcel of land that is being used for grazing.
Mr Hughes said the project would create 100 jobs during the construction phase and about 20 ongoing maintenance jobs with the expectation of using local labour.
He said the company was interested in hearing from local businesses interested in applying through the tender process that will take place later this year.
"We chose Morwell because we are confident of a stronger grid connection and the available capacity coming online due to older coal-fired power stations being switched off," Mr Hughes told The Express.

"This is a positive renewable energy project and a large investment for the area, we are hoping to work with people in the Latrobe Valley to make the smooth transition."
Mr Hughes said the company was working with AustNet and the Australian Energy Market Operator on grid connection assessments to make sure the project met regulations.
He said they had also been in discussion with local businesses, the Latrobe Valley Authority and Latrobe City Council about the project.