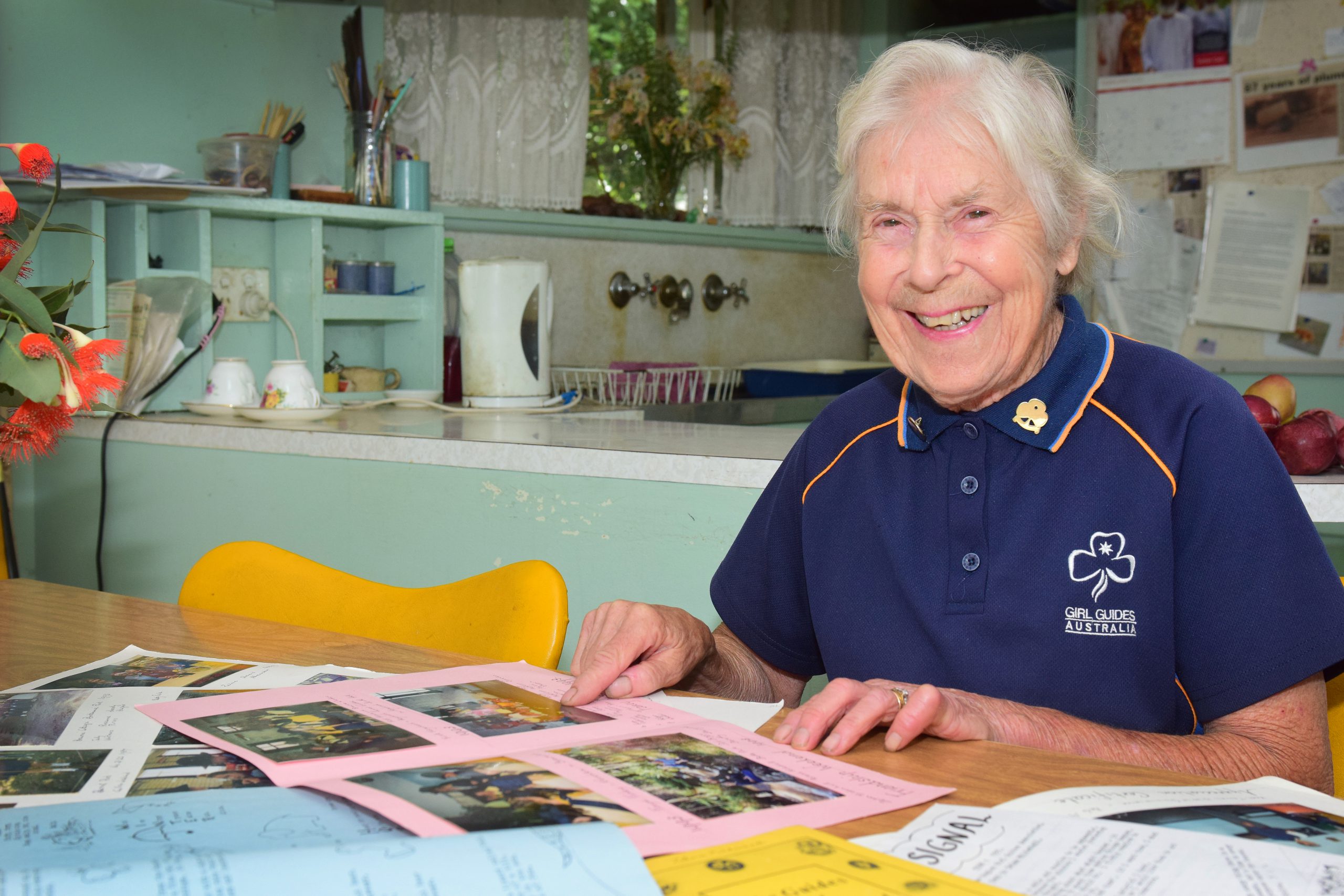 Cher Jimenez
ZELMA Mildenhall was a mother of two girls when she joined the parent support unit of the Girl Guides in 1976.

"There was a need for leadership in Hazelwood so a friend and I joined," the Garfield-born grandmother-of-nine said.
Ms Mildenhall was initially called 'Tawny Owl' but later on earned the nickname Kangaroo, a moniker she carried through until her retirement last week from the organisation after 46 years of service.
"If I walk along the street and got called Kangaroo, I know it's a guide person," Ms Mildenhall said.
The 85-year-old was honoured for her tireless commitment to the guides at the Traralgon Guide Hall on the weekend.
As a guide Ms Mildenhall held a number of roles including 20 years of supporting the outdoor committee in charge of the girls' camping activities and helping set up the guides' magazine.
A natural people person with a warm, energetic persona, the Hazelwood North resident said her best memories with the guides were not the events, but the young girls she worked with.
"I really loved being with the girls. I have five children, I taught Sunday schools for 30 years and primary school for 15 years I'm involved with children all the time," she told The Express.

Despite her age Ms Mildenhall kept up with the young guides who were often surprised by her level of energy.
"I do remember having a camp in Glengarry last year and managed to get in and out the tent. I was invited because I was told I was a lot of fun," she said with a laugh.
Ms Mildenhall said ageing had caught up with her and coming home at 8pm on a winter night was becoming a "bit of a pain".
"I think at 85 I'm older than other grandparents. We won't get a replacement person if I stayed," the 2010 Australia Day Citizen of the Year awardee said.
Traralgon Girl Guides district manager Jenny Tulau said Ms Mildenhall, who joined them 15 years ago, would be missed by all guides.
"Everyone loves her, she's one of those people you meet the first time and you fall (in love with her) right away," Ms Tulau said.
Ms Tulau said the 85-year-old's energy and commitment as a guide were some of the things Ms Mildenhall would be remembered for.
"We have a program called Sleeping Under the Stars where we go to a park in Warragul. She was 82 at that time and she slept on a cardboard box and the next morning got up and cooked breakfast. I don't know where she gets that energy from," she said.
Ms Tulau said she was not surprised that part of Ms Mildenhall's reason to retire from the guides was that she wanted to make way for others to step up in their role.
"She would just stand down for those reasons. She would do it if there's anyone who wanted to step up in their position," Ms Tulau said.