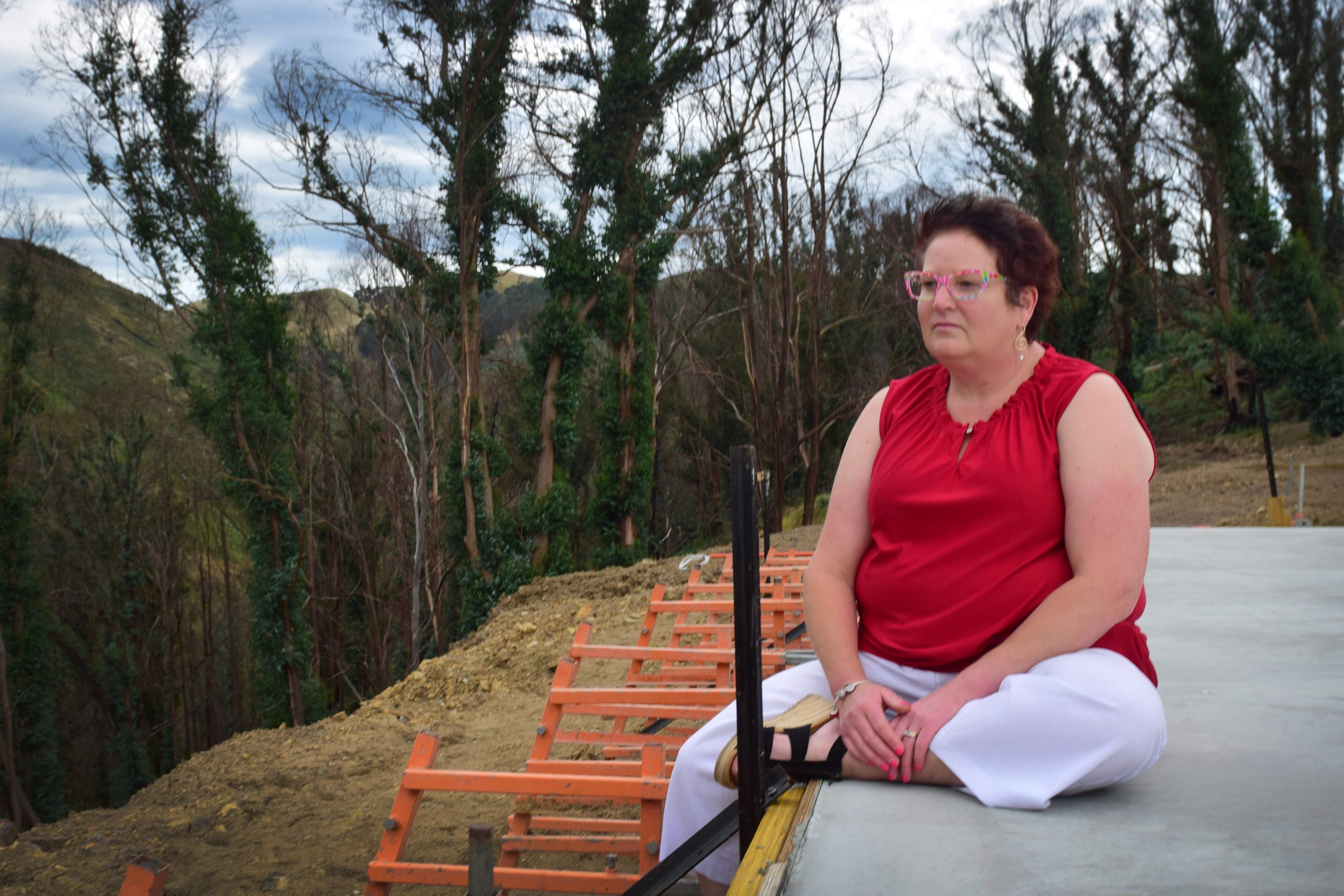 Cher Jimenez
Dianne Bognar and her husband were travelling up the hill on Yinnar South nine years ago hoping that they had finally found their "forever home".

The home had four bedrooms, a study and a large living area with timber finishing located on the hill on Healeys Road, overlooking a majestic view of the Latrobe Valley forests.
"I said to my husband 'I hope this house is beautiful inside because I want it for the view. It's certainly going to be our forever home'," Ms Bognar recalled.
On March 2, 2019 Ms Bognar and her family – her husband, daughter and daughter's partner ran for their lives with only the clothes on their backs as a bushfire started closed in on their family home.
The fire, which was initially visible a few hills over on Middle Creek Road, gave no indication that it would impact the 14-hectare property.
"The Friday night (day before the bushfire) we've spoken to each other and I said 'I think the fire season's over, we're very lucky to survive it this time'," Ms Bognar recalled.
The next day the 47-year-old and her husband drove to Traralgon to have their car serviced and went back to the property about lunch time.
Ms Bognar said emergency services were protecting a property above their home around 3pm that fateful Saturday when the family were advised they "should be fine" as they had their sprinklers in place and the wind direction was unlikely to change.
"They never expected it to come down from there, it was always the thought that it will come up the hill. They were quite surprised," she said.
"It came roaring down the grassland and within a matter of five minutes it created this tornado effect and blew back in on us and it hit our petrol pumps so we had no water to pump out. I just stood there mesmerised by this flame. It was like I was having an out of body experience."

Ms Bognar said she ran through the house and picked up her phone and everyone including the family's three dogs escaped in one car.
The family's three cats were nowhere to be found, but one was discovered the next day with burnt paws.
Ms Bognar said her family went straight to a friend's home in Yinnar and from there watched their home burn.
"I was in tears, shocked and exhausted," she recalled.
She said it took six months before everything "sunk in", but the impact of the bushfire to her mental health is still present.
"I would have days when I wake up and I cry, I'd think about everything we lost," she said.
"You know people would say to you 'You came out with your lives, stuff can be replaced', but it's the memories that those things represent."
Ms Bognar said there were days she felt that she had no energy to get up and go to work, however seeking counselling has helped.
She said watching the news of the recent bushfires in East Gippsland also brought back memories of the fires that impacted Yinnar South and Budgeree.
Ms Bognar and her family have been temporarily living at a friend's holiday home, also on Healeys Road, while they try to rebuild their property.
"As wonderful as that is it's not my home and it's not my stuff so we want to be able to move in and just start out life again and start new memories," she said.
Ms Bognar advised people impacted by bushfires to seek counselling.
"It's OK to get angry, it's OK to get upset," she said.