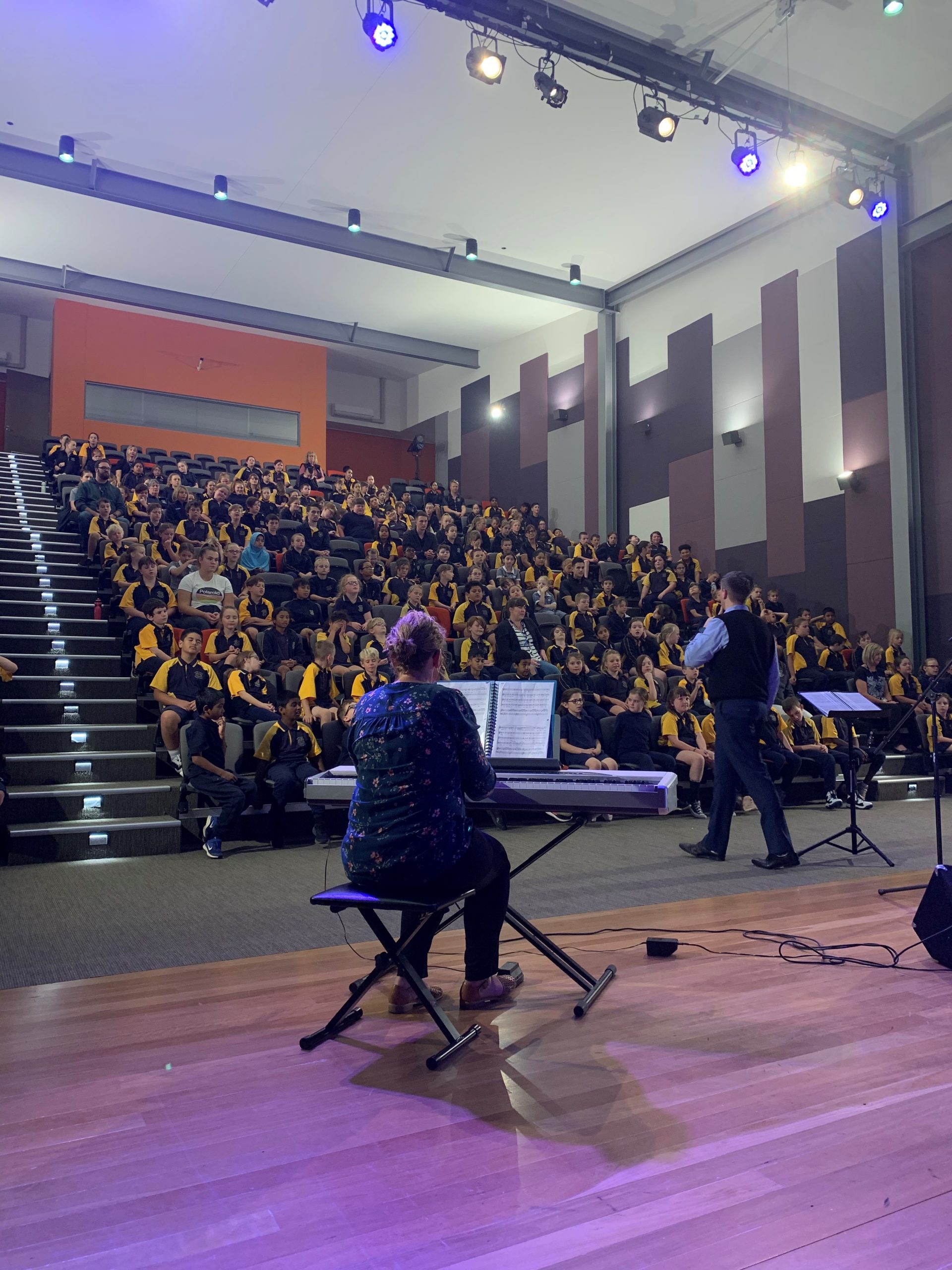 Tessa Randello
On Monday the students at Morwell Central Primary School were taught a song composed just for them.

About three years ago Play it Forward artistic director Jonathon Welch spoke to students about the Latrobe Valley and composed a song from those comments.
Play it Forward is an Australia-wide inclusive music program which runs many choirs in the Latrobe Valley including the Latrobe Valley Community Choir and Yes I Can choir.
Students in Grades 3 to 6 were led by Play it Forward conductor Patrick Burns to perform the original song, My Valley My Home.

Mr Burns said it was a unique song composed for the students.
"Jonathon selected words that came out of speaking with students and basically put it to music, it was his response to the people in the community and what was special for them," he said.
Mr Burns told the students to close their eyes while singing to hear the notes and concentrate on the music.
"Today was a workshop to get a lot of kids singing and to teach one of the courses and chorus of the song, trying to get them excited about singing, it was a bit of everything in an hour," he said.
"They were singing by the end of it, which can be the hardest part, especially for children in big groups.
"But, once the kids get into it and closed their eyes and enjoyed (it), they have a great time."
Latrobe Valley Community Choir manager Tineke Westwood was involved in commissioning My Valley My Home and is the managing director of the Yes I Can choir.

"We are so privileged to work underneath the Play it Forward banner and to work with Jonathon and Patrick to make it all happen," Ms Westwood said.
"It was really good to see so many happy children and it's nice when you say something they repeat it and learn quickly.
"It is great to engage with all of the Latrobe Valley, we need to engage with all age groups and that is my passion, engaging with children, the youth, the elderly and everything in between.
"Luckily Morwell Central Primary School has been part of our previous events."

My Valley My Home will be performed at the Yes We Can concert on Sunday, March 29 at 3pm at the Moe Town Hall.