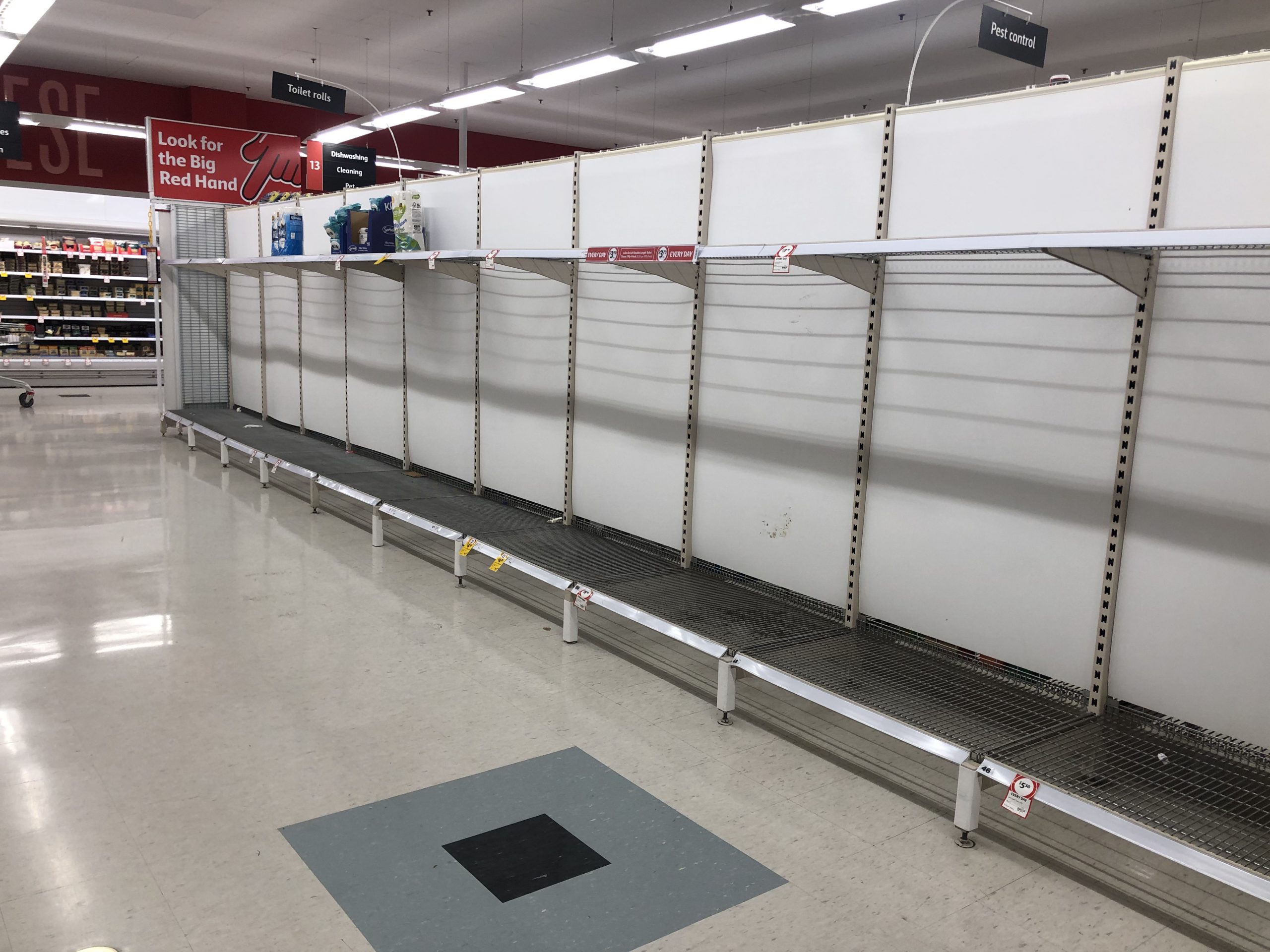 Kate Withers
Toilet paper is being wiped from supermarket shelves as soon as it is stocked, as people nationwide engage in pandemic panic-buying amid fears of a coronavirus spread.

Aside from rendering the basic sanitary item a hot commodity, the stockpiling is having a far more detrimental impact on some of the region's most vulnerable.
The Morwell Neighbourhood House, which offers a food bank for those in need, has experienced an influx of people in dire need of basic sanitary and food items.
House manager Tracie Lund implored the public to think before stockpiling.
"We were already starting to see that people who live well below poverty line aren't able to access the essentials at the moment," Ms Lund said.
"They're coming into the food bank to top-up and in some case just trying to get the essentials, so we're seeing increasing demand in service and need for personal items like toilet paper.
"In some cases people are missing out, and in the worst cases people are going hungry, and for a lot of people even coming into the food bank is a very confronting experience.
"I think people need to think twice before they buy, because do you really need it, or do you have enough? Who is missing out and who am I impacting?"
Ms Lund said charities across the region were already feeling the pinch and have been pushed to the limit by the recent "rash-buying".
"That knock-on effect for charities on the ground and their ability to support people is really being impacted by this," she said.
"If you have stockpiled, that's OK, but look at the stock you've got and see if there's a small amount you might be able to donate.
"These people we're talking about can't stockpile, they only shop for what they need at the time because that's all they can afford.
"In many cases they're not in a position to look for the basic items, they don't have the income to do that travelling to try and get their hands on stuff that's in high demand."
Ms Lund also urged people with excess stock of basic sanitary and food items to consider paying it forward.
"Consider donating to one of the local food relief or emergency relief services if they have excess stock," she said.
"We're not taking away from the impact of the virus, but it's more about being mindful. Stockpiling items isn't really helpful or useful for anybody."