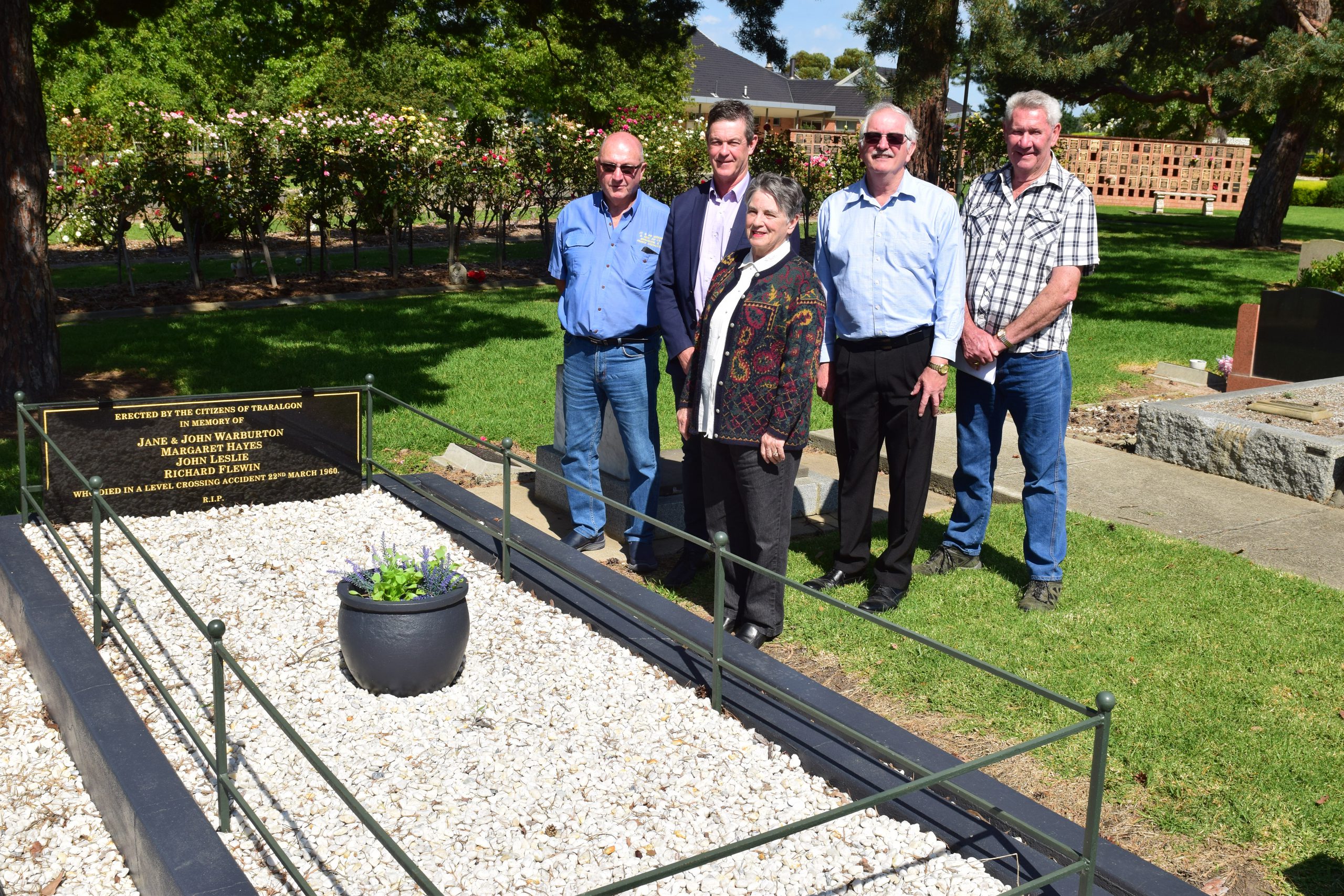 Michelle Slater
Community members are being invited to gather at the Traralgon cemetery on Sunday, March 22 to mark 60 years since a horrific road accident killed seven people when a train collided with a school bus.

A commemorative service will be held at the Gippsland Memorial Park at 2pm where five school children were buried in a mass grave.

The school bus driver William Todd was buried in a different plot and the sixth student was buried in Heyfield.
Community member Bob Taylor was 11 when he was on the bus with his little brother coming home from school.
"We were lucky enough to get off the stop before because we saw my older brother heading to the (family) farm, so we went with him. We were lucky," Mr Taylor said.
"No one could blame the bus driver, he was a fantastic bloke, the bus stalled and there was nothing he could do."
Mr Taylor said there were no counselling services in those days, and the children were sent back to school the next day where he noticed a lot of "empty desks".
Mr Taylor helped refurbish the grave site in 2002 when he noticed it had become rundown while visiting his grandparents' graves.
The Traralgon Journal reported that the collision occurred at a Liddiard Road level crossing when a Maffra-Traralgon diesel train hit a bus carrying 30 school children.
Four ambulances ran a shuttle service between the crash scene and the Traralgon and District Hospital.
In the aftermath, local businesses closed their doors for an hour-and-a-half as a mark of respect.
Member for Morwell Russell Northe invited bereaving families, friends and community members to the memorial to remember the event that sent "shockwaves" through the community.
"Even though it was 60 years ago, there are still individuals who are feeling the effects of this, it's something never forgotten," Mr Northe said.
"It's important we recognise the tragedy of losing so many young children in such a tragic accident. A number of students suffered life-changing injuries, this is with people forever."
Mr Northe acknowledged the community's work to revamp the children's grave out of respect for the lives that were lost.