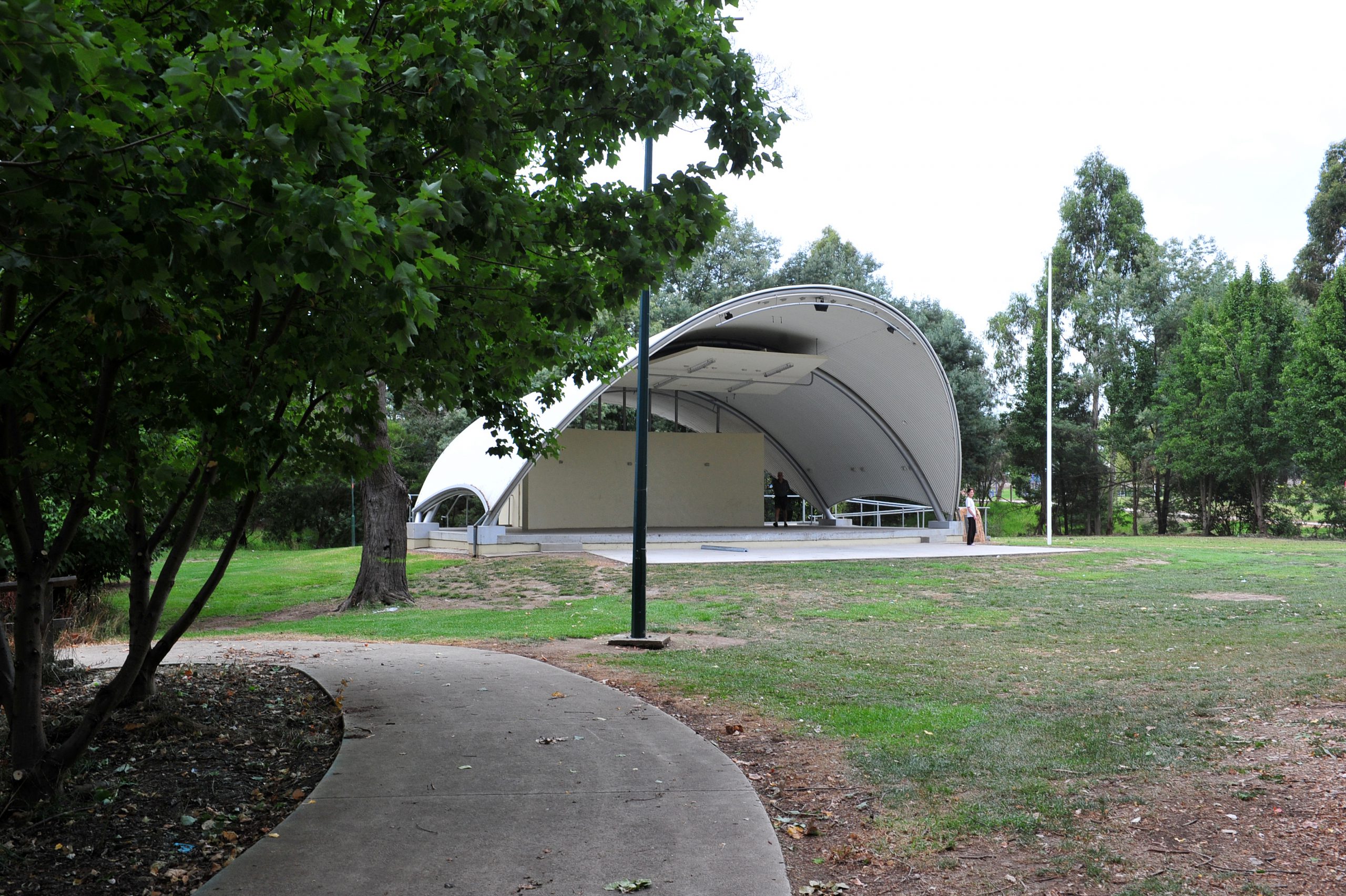 Tessa Randello
The stage is set for Saturday's huge bushfire relief fundraising concert hosted by the Lions Club of Traralgon.

The Gippsland Bushfire Fundraising Concert is a free family event at Victory Park soundshell in Traralgon.
There will be 11 musical acts entertaining the crowd from noon until 10pm.
Lions Club of Traralgon event manager Axella Johannesson said it will showcase "the cream of the crop of Gippsland-based talent".
"We tried to cater for a diverse crowd which is why we chose the bands that we did… there is something for everyone from country and folk to rock music," she told The Express.
Ms Johannesson said planning for the event started when a member of the public challenged the Lions Club to put together an event for bushfire relief.
"We had a lot of people that were offering to put on shows for bushfire relief and we had organised shows like this in the past, so it all seemed to work together," Ms Johannesson said.
"Almost everyone was impacted by the bushfires in one way or another, they were impacted themselves or they know someone who was affected.
"This concert will give them the opportunity to come together and contribute something as well as thank those people who have done everything they possibly could to help."
Lions Club of Traralgon members will be collecting donations at the event for the Gippsland Emergency Relief Fund and Gippsland Farmer Relief.
"GERF and GFR are locally based and run by volunteers, they have and will continue to provide much needed support directly to those affected, including people who have lost their homes, and primary producers, " Ms Johannesson said.
The concert will have food stalls set up, children's activities and a raffle organised by the Traralgon Apex Club with goods that have been donated by local vendors.
"(For children) we have face painting, a jumping castle and someone coming with airbrush tattoos but we hope that the kids are up dancing and enjoying all the live music as well," she said.
Ms Johannesson said pulling such a huge event together was made possible by her "fantastic" committee.