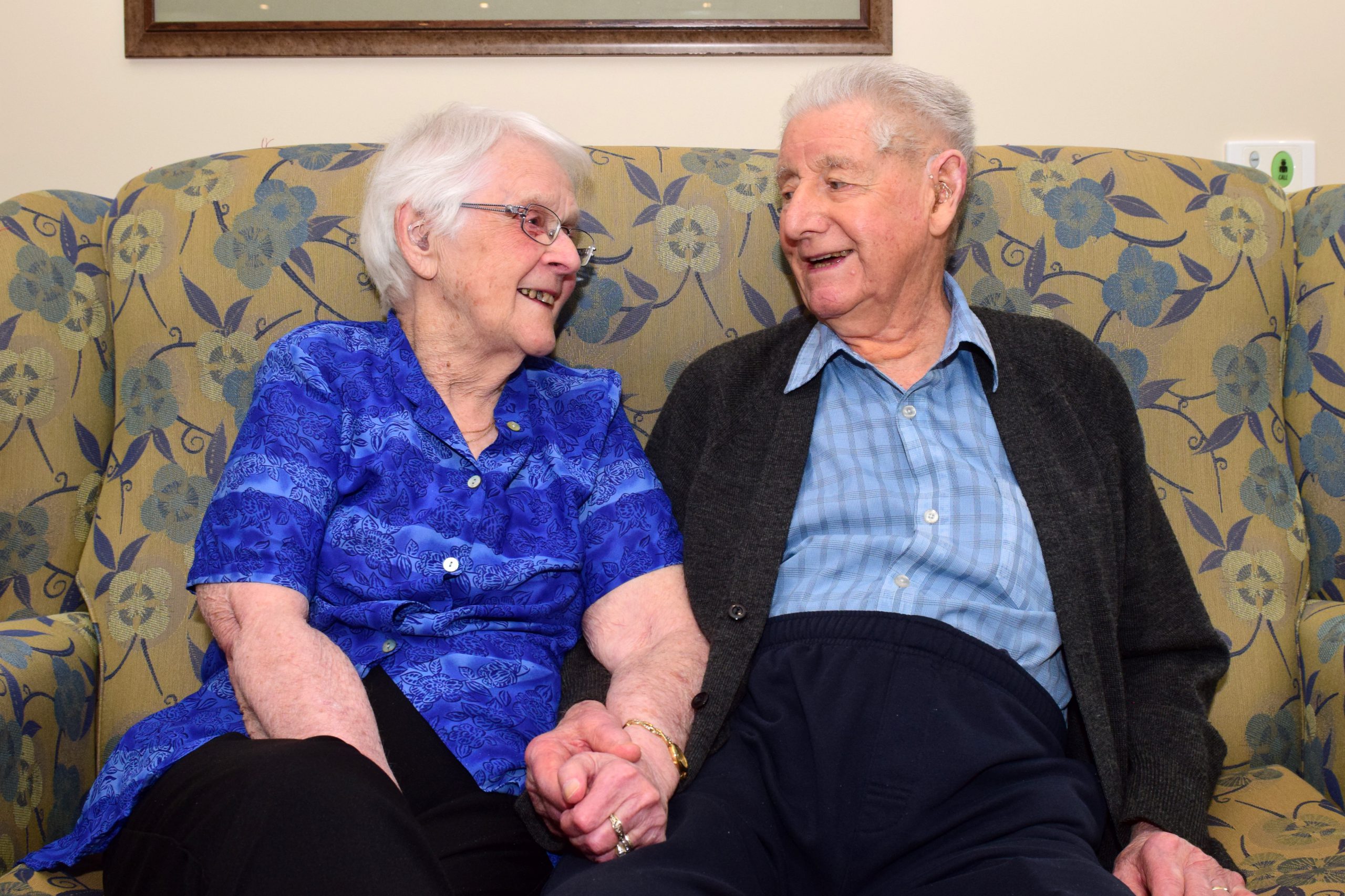 Tessa Randello
Mary and Reg Lang celebrated their 70th wedding anniversary on March 11.

The couple met in the late 1940s when they rode their bikes from Glengarry to Traralgon for work.
"I remember Mary used to knit as she rode her bike to work and many people our age remember Mary knitting as she rode to work," Mr Lang said.
"After working in Traralgon for about two years I started to look around for a car and bought a little Ford for 30 pounds.
"I started to drive that to and from work and Mary's boss said 'why don't you go and ask if Mary needs a ride home at night' and that is how it all started."
Mr Lang said after a while he became "a little bit more cheeky" and would drive Mrs Lang to the front door of the house she shared with her parents, but would park behind a tree so he could not be seen.
"I had a special hole in the side of the road from where I would pull my car up every day," he said.
Mr Lang said he did some chores for Mrs Lang's parents before he "was game enough to ask her mother if (he) could ask her out".
The couple found a perfect block of land that they purchased and in 1947 started to build their first home together, and were married at St James Anglican Church in Traralgon in 1950.
"Every day gradually after work we would go and work on the house, it took us two years to make the house liveable," Mr Lang said.
In their first few years at their new home, the couple had three children under the age of three, including a set of twins.
"When Mary brought the twins home I took them on the lounge and had one child, who was 11 months old, on one side and the twins on the other side of me, to give Mary a bit of a go at sleeping," Mr Lang said.
The couple moved to Lafayette Street in Traralgon a few years later and stayed at that home for close to 60 years, where they cultivated a garden akin to an orchid.
"We had a big garden, Mary was a great gardener and I started grafting fruit trees, we had apple trees in our backyard. We had 76 different types of apples there at one point," Mr Lang said.
They now reside at Margery Cole Residential Care Services in Traralgon in adjoining rooms.
The Langs celebrated their magnificent milestone surrounded by their four children, nine grandchildren and 12 great grandchildren.
When asked what was the secret to a long happy marriage, Mr Lang told The Express "we have never been the boss of one another".
Mrs Lang laughed as she said "I just put up with him".